"Wonder Woman 2" is officially happening, and suddenly the world is a better place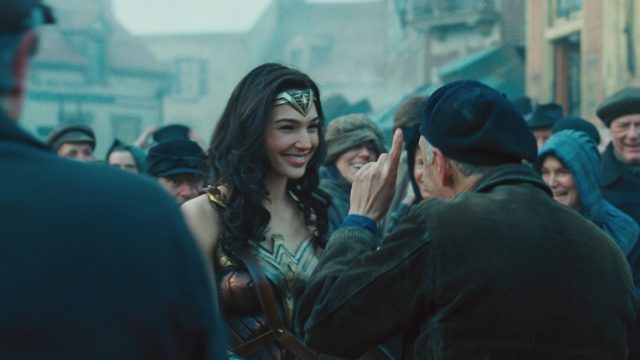 We knew this was coming but it's still hella exciting to hear: Warner Bros. has officially announced that Wonder Woman 2 is happening, and can it happen like right now?
During the WB panel at San Diego Comic-Con — taking place in the biggest hall of the convention, Hall H — a few upcoming movies were flashed onto the big screen, and yes, The Flash is one of these upcoming movies. And Flash is cool and all, and we're certainly excited to see what Ezra Miller does during his solo outing with the character. But, forgive us, because we are still all Diana, all the time right now.
While this is the most exciting thing to happen to us since Wonder Woman 1, unfortunately not a whole lot of information is currently known about the project — let alone the film's release date. But, the good news is that Wonder Woman is in the process of taking shape as we speak. During the press line before the Warner Bros. panel, DC's Chief Creative Officer Geoff Johns told Yahoo Movies, "I'm working right now on the Wonder Woman 2 script. I just started."
Special shoutout to HG's own Assistant Entertainment Editor, who is maybe 20 feet away from Queen Gal Gadot right now:
A journey of a thousand more Wonder Woman movies begins with a single step, and we'll wait however long it takes for Diana to come back into our lives.