The first trailer to Wonder Woman 1984 dropped and Gal Gadot + Kristen Wiig = genius
DC Comics fans, prepare to block off some time in your schedule today. The first full-length trailer for Wonder Woman 1984 just dropped, and you'll want to watch the genius combination that is Gal Gadot and Kristen Wiig…and then rewatch approximately 300 times in a row.
Obviously, Wonder Woman 1984 is set in the mid-'80s—several years after the events of Wonder Woman, which took place during World War II—and the trailer really leans into the decade's cultural and aesthetic touchstones. Set to a soundtrack of New Order's 1983 hit "Blue Monday," the trailer opens with Diana Prince (Wonder Woman's plebeian alter ego) chatting with Wiig's Barbara Minerva—who will transform into supervillain Cheetah later in the film.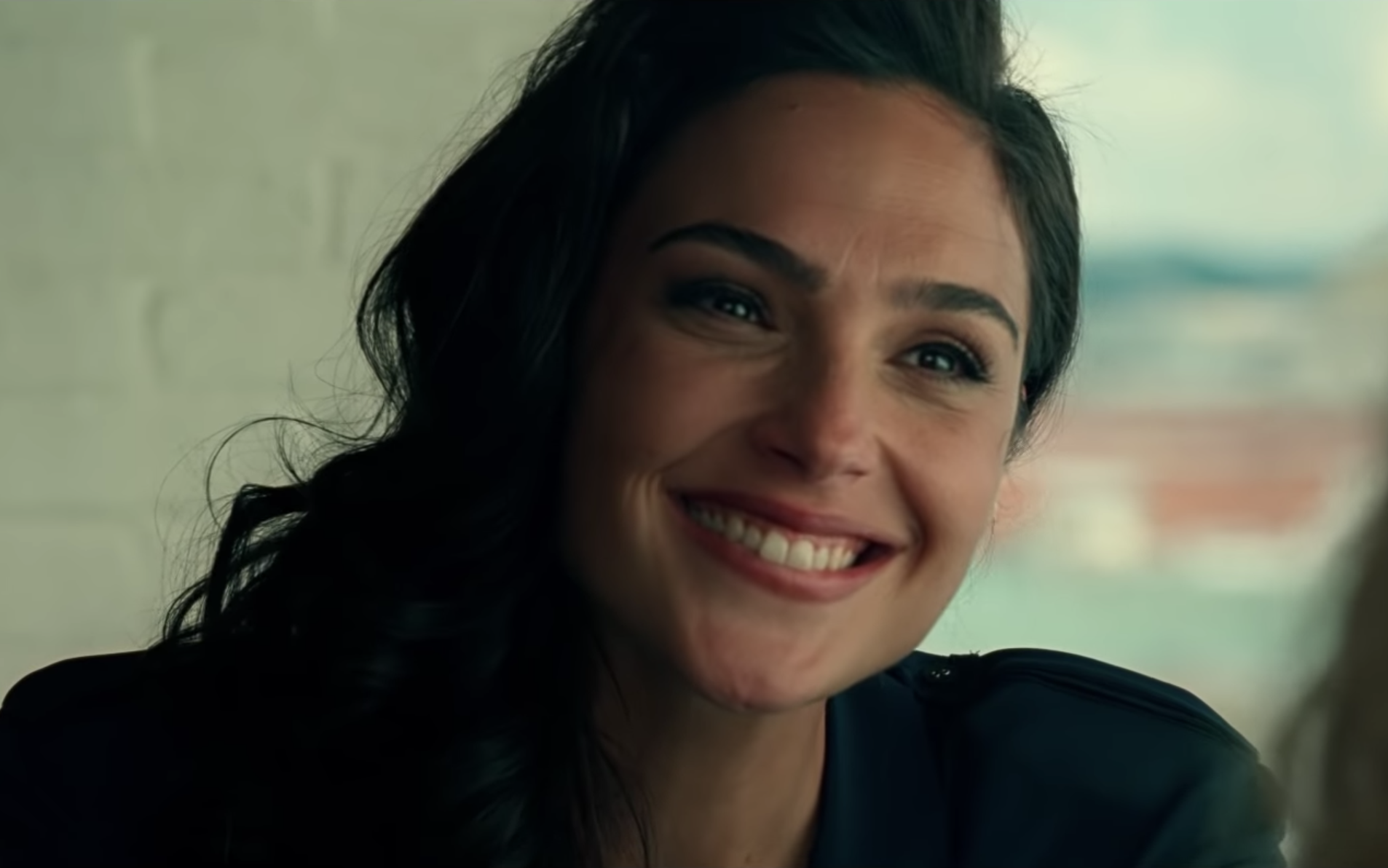 We're then hit with a glorious, fast-paced montage of Reagan-era delights, including a busy shopping mall, people wearing Day-Glo sweatsuits, so much teased hair, and a menacing infomercial king (co-villain Max Ford, played by Game of Thrones' Pedro Pascal) welcoming us into "the future."
Of course, we also get glimpses of a golden-lasso-wielding Wonder Woman in action. Her storied invisible jet and Golden Eagle Armor make appearances, too.
With Minerva, Diana also makes a reference to Chris Pine's Steve Trevor as someone she fell in love with "a long time ago." Later in the trailer, Pine reappears, in the flesh, to fight alongside Diana and wear a fanny pack over a sweatsuit (but in an '80s way, not a cool, Instagrammy way).
We're still scratching our heads over Steve's mysterious return to the Wonder Woman universe (spoiler alert: he died in the last one), but it may have something to do with Ford's ominous prompt to "think about finally having everything you always wanted." Does Ford have the power to bring back the dead? This is a comic-book universe, after all.
Maybe your inductive reasoning skills are better than ours. Take a look at the full trailer below, and let us know if you figure it out:
Following up 2017's record-breaking Wonder Woman is a truly tall order: It was the highest-grossing superhero origin film in history and the highest-grossing live-action film directed by a woman of all time, and it made director Patty Jenkins the highest-paid female director in the world. But judging by the 2:25-minute trailer to Wonder Woman 1984, we'd say Jenkins is about to strike Golden Eagle Armor-worthy gold yet again.
WW84 is set to premiere on June 5, 2020. We'll be trying our best to contain our excitement until then.