19 unique Women's March sign ideas, so your message is loud and clear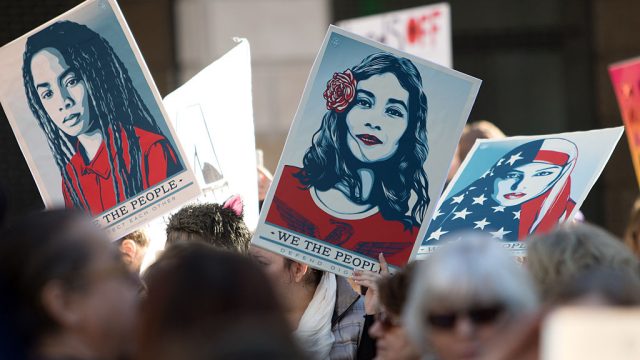 In response to the inauguration of President Donald Trump, the Women's March was born. Last year, it took place on January 21st, 2017, the day after the inauguration, and represented Americans coming together in the fight for human rights. This year, the 2018 Women's March will occur on January 20th as a reminder that we will not be silenced.
According to the event's mission statement,
"The mission of Women's March is to harness the political power of diverse women and their communities to create transformative social change."
To promote this message, many are already working on their 2018 Women's March signs. For inspiration, we've rounded up the most unique signs from 2017 — because not only are we powerful, we're creative AF.
1Nailed it.
2Sad this even has to exist in the first place, but we're glad it does.
3This one is so accurate it hurts:
4Comes complete with a clever costume:
5Always.
6We the people:
7Indeed it has.
8General Leia would be proud.
https://www.instagram.com/p/BPk0xDiFcJd
9We are stronger together.
10We imagine this was soothing.
11Indeed we are.
12Truly. Amazing.
https://twitter.com/udfredirect/status/822811103813976064
13Topical. Very topical.
14Geez indeed.
15YES.
16Perfect use of meme.
false
17A work of art and positivity.
18Take your pick:
19#WomenSupportingWomen
Let's do this.