In honor of Women's Health Week, here are six ways to fight for your rights now — and every week of the year
Hey, did you know that it's Women's Health Week? It ends on May 20th — but our fight to protect our bodies must continue forever.
Recent news about the AHCA passing through Congress, which would give individual states the option to charge women more for critical health services, doesn't exactly make us feel like celebrating. However, the purpose of this week is to spread awareness for women to take charge of their well-being – so what better time to advocate for your rights to health care?
Here are six ideas you can put into action to fight for your rights during Women's Health Week:
1Call your rep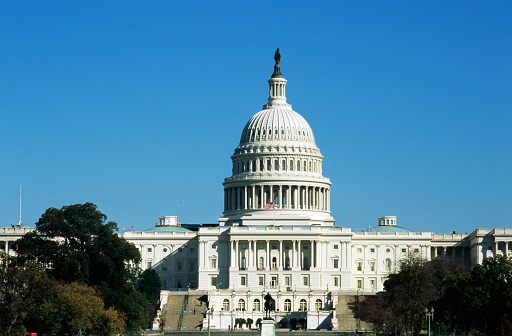 Make sure your state representative knows, loud and clear, that women's health care should never again be something states can opt out of providing. According to a former Utah congressional staffer, calling your rep, rather than using social media or writing a letter, is the most effective way for your voice to be heard by your representative. It's easier than you think: All you need to do is look up your local representative and their information using this simple search engine here, or researching the official government site here. Then pick up the phone.
2Volunteer for women's health
Consider setting aside this weekend (or every week!) to support an organization that works to better women's health care. If you're not sure where to look, start local. A Google search with your city and the keywords of your choice is a good place to start, as are Facebook groups and pages. Chances are, these groups will have lists of ways to get involved on their website and social media pages.
3Donate to Planned Parenthood 
If you can't find time in your schedule to volunteer, remember that you can make a huge impact with your dollars as well, even if it feels less involved. In a time when women's health care is being viewed as something optional to provide, organizations that provide health care to women, like Planned Parenthood, need your support more than ever. You can make a donation here.
4Escort women into clinics 
Women entering abortion clinics often feel vulnerable and afraid — emotions that are hardly helped by the crowds of angry protestors they often have to cross through. Support these women by calling your local clinics to see if they need any more escorts to help patients feel safe and not alone.
5Attend an event in your area 
If you live in an average-sized city or town in the U.S., there is almost certainly a women's health-themed event or gathering happening in your area this weekend. All you have to do to find out is log into Facebook, hop over to the "events" section and search with keywords like "women's health," "women's rights" and "activism." You'll have the chance to meet activists and like-minded people while becoming a more active citizen engaging with your community.
6Schedule an appointment with your doctor 
It's Women's Health Week, and that means it's only sensible that you focus on YOUR health, too! Under the Affordable Care Act (which is, at this moment, still in effect), well-woman visits are considered preventative care, and are therefore covered. At the appointment, you can talk to your doctor about your family history and health concerns, and have any questions answered so you feel fully in command of your care.