The women's gymnastics team lived out every BeyHive member's dreams at the VMAs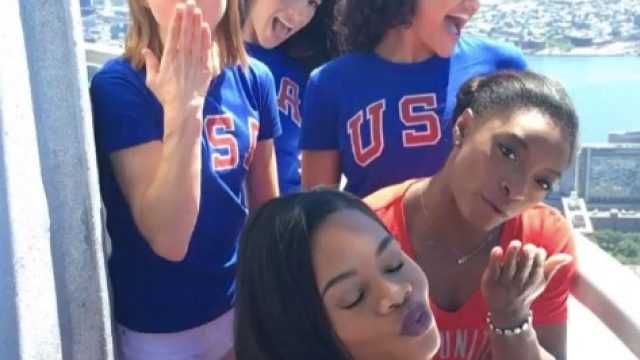 To say that the women's gymnastics team have had a stellar year, would be an understatement. First they won big at the Olympics, and then they got to meet Zac Efron when he personally flew to Brazil to see them. As if those two things aren't exciting enough…
Finally, this week they (minus Gabby Douglas who was being treated for an infection – get well soon!) attended the VMAs. But wait, they didn't just attend, they presented the Best Female Video award to Beyoncé and snapped selfies with Kimye!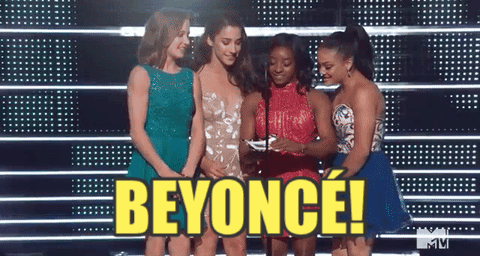 AHH! That right there. THAT IS OUR DREAM. We're currently trying not to completely lose our minds.
This moment with Laurie Hernandez and Kanye was also super epic. 
It's not every day you get to glam up and experience incredible moments like this one after the other, all in one star-studded evening, where people were starstruck to meet them as well!
Phew. #LIFEGOALS.
These Olympians had a truly amazing night, and couldn't wipe the smiles off their faces.
They deserved to have their dreams (and ours) come true, and we're glad they made the most of it!
Dear final five: we're living vicariously through you, so you know, hopefully that's cool and everything.