These are the women who taught me to embrace androgynous style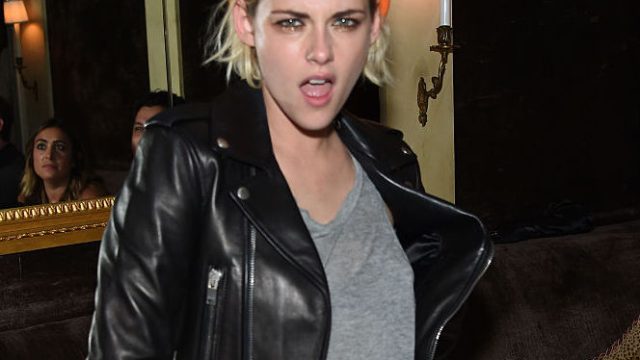 Lovable human mess George Costanza of Seinfeld once said, "I would drape myself in velvet if it were socially acceptable." Unknowingly, the dim-witted loon was waxing philosophical on the expressive qualities of fashion and the social ramifications of our wardrobe choices. Okay, maybe he wasn't referring to the fashion world's lack of inclusiveness as a whole, but he did have a great point (and great taste in textiles).
The alternate universe that houses our favorite celebrities and supermodels may pride itself on its inclusiveness, but Hollywood's embrace of gender diversity is a slow burning fire.
As gender becomes more fluid and the lines between the men's and women's "departments" become blurred, tastemakers have advocated for self-expression and radical self-acceptance through androgynous fashion. Here are eight stars and celebrities who have played by their own rules in the spotlight and beyond, and inspired me to embrace my own androgynous style.
Kristen Stewart
K-Stew has come a long way since trademarking the faraway gaze and malcontent demeanor of her Twilight days. Stewart has since experimented with all aspects of her look — from lopping off her long mane of auburn hair, to trading in frilly frocks for extreme silhouettes and neutral color palettes.
Milla Jovovich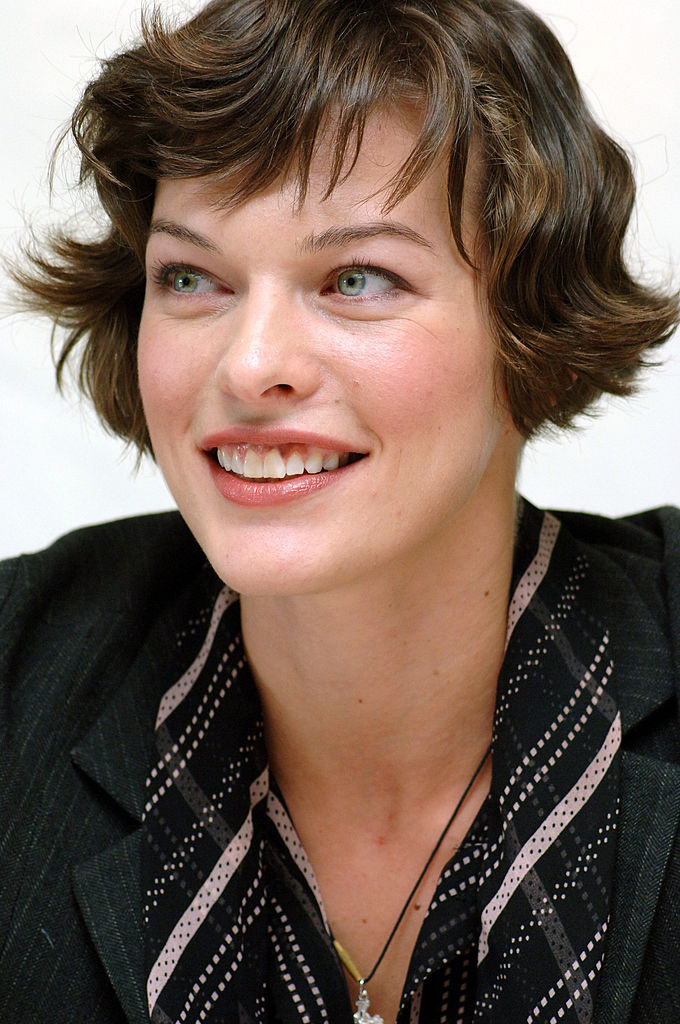 The supermodel and Resident Evil siren has always been a risktaker onscreen and off, including her fashion choices. Jovovich even had a stint as a fashion designer thanks to her collaboration with Carmen Hawk (which, sadly, ceased operations in 2008). Jovovich's eye for fashion hasn't dulled, though. She's likely to be snapped in pantsuits, dress slacks, or dapper, impeccably tailored rigs.
Grace Jones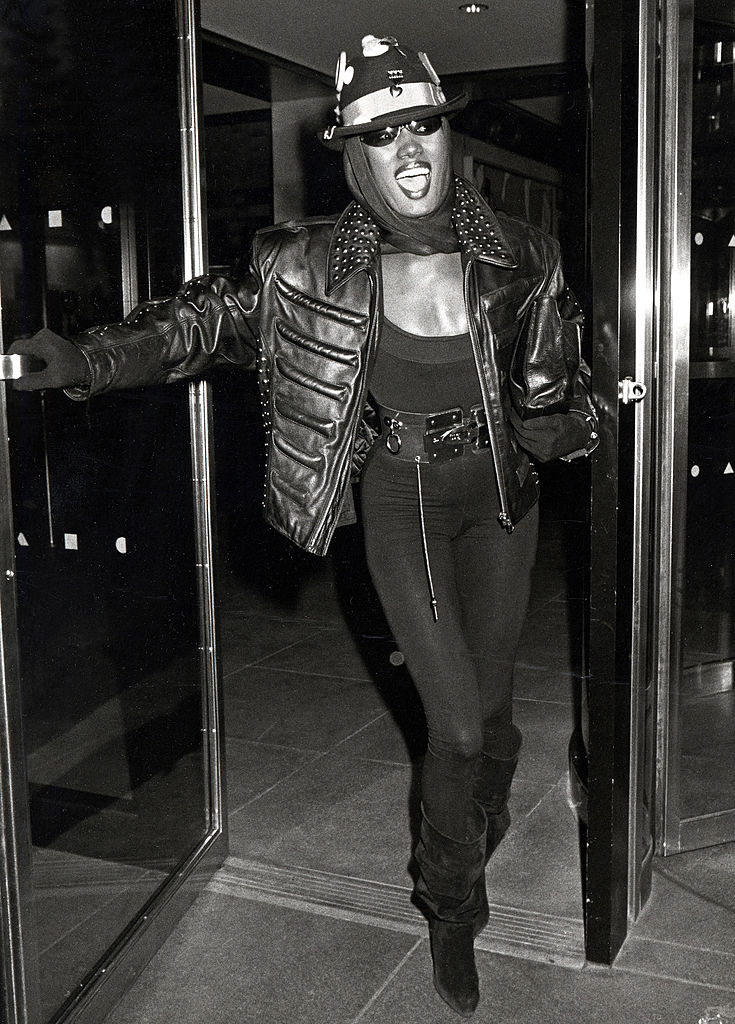 Always one to crank up the heat of the cultural climate, Grace Jones has built a legacy on her non-conforming image. Part alien diva, part catwalker, and with a dash of masculine aura and a flat top haircut for good measure, Jones has become an apocryphal archetype of androgynous fashion. Just take a look at the cover of her fifth studio album Nightclubbing, or take a gander at her stage dynamics from the '80s — Jones is in a class (and gender) all her own.
Annie Lennox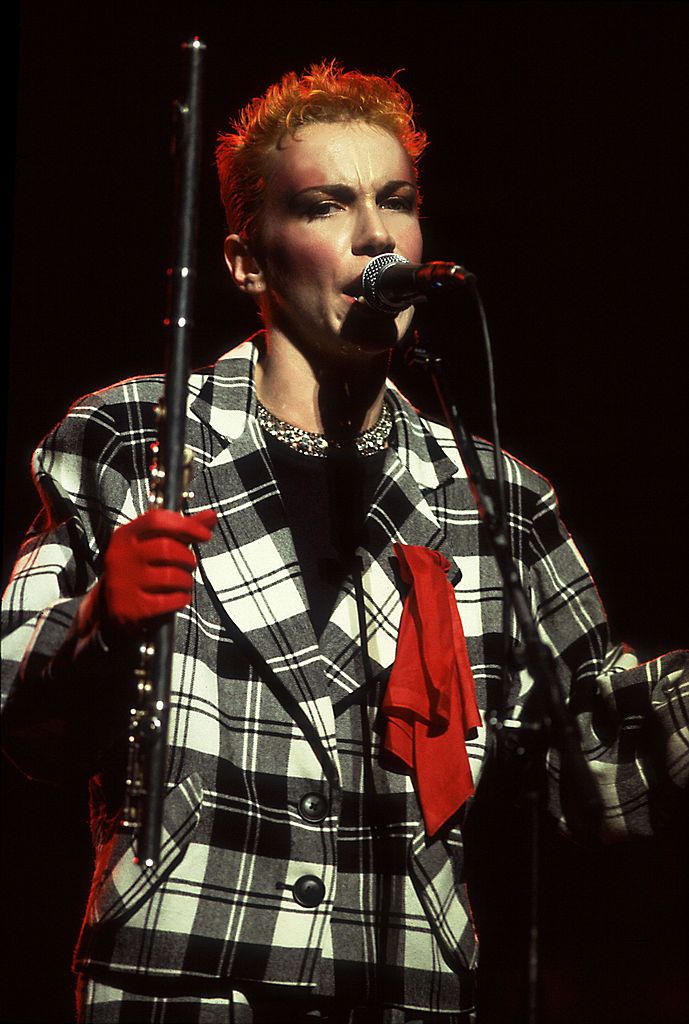 Who knew that the performer whose haunting voice anchored the Eurythmics' hit "Sweet Dreams" was also an activist and fashion idol in the making? Known for her tightly cropped, Fanta orange hair and dashing taste in suit wear, Lennox honed a chameleonic presence both onstage and off.
Tilda Swinton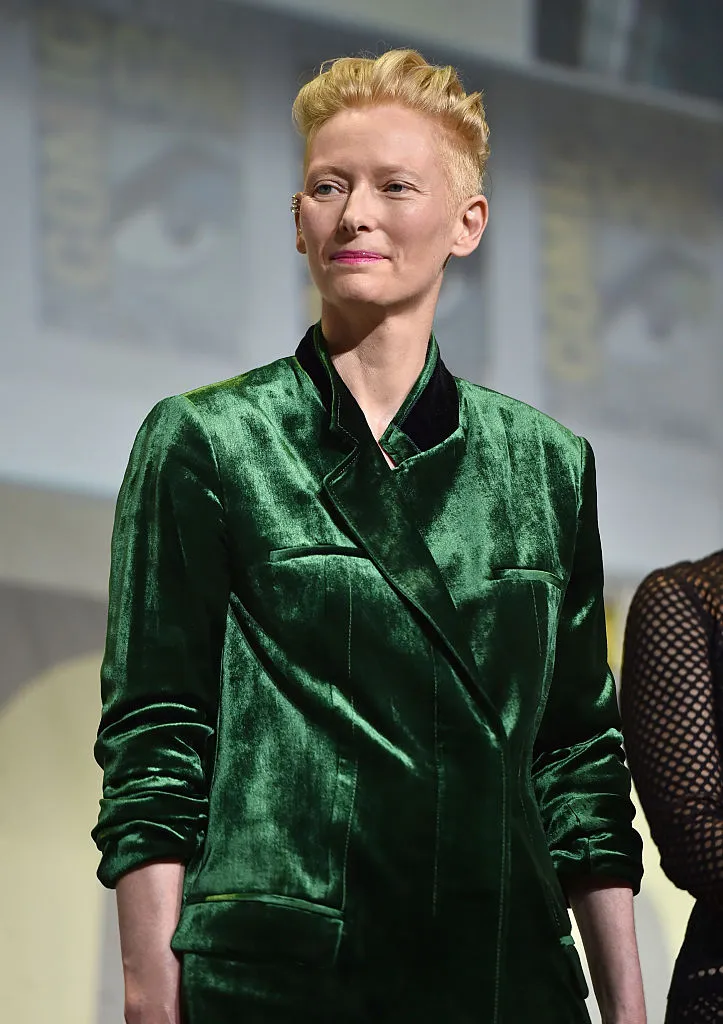 The Scottish actress is the reigning queen chameleon of Hollywood, morphing into a gender defying Virginia Woolf protagonist one day, and transforming into a batty-eyed ice queen in Trainwreck the next. Swinton's bravery and confidence seeps from every performance and red carpet walk she tackles, making it clear that she is far beyond definition and breaks the conventions of our time — of any time, really.
Cara Delevingne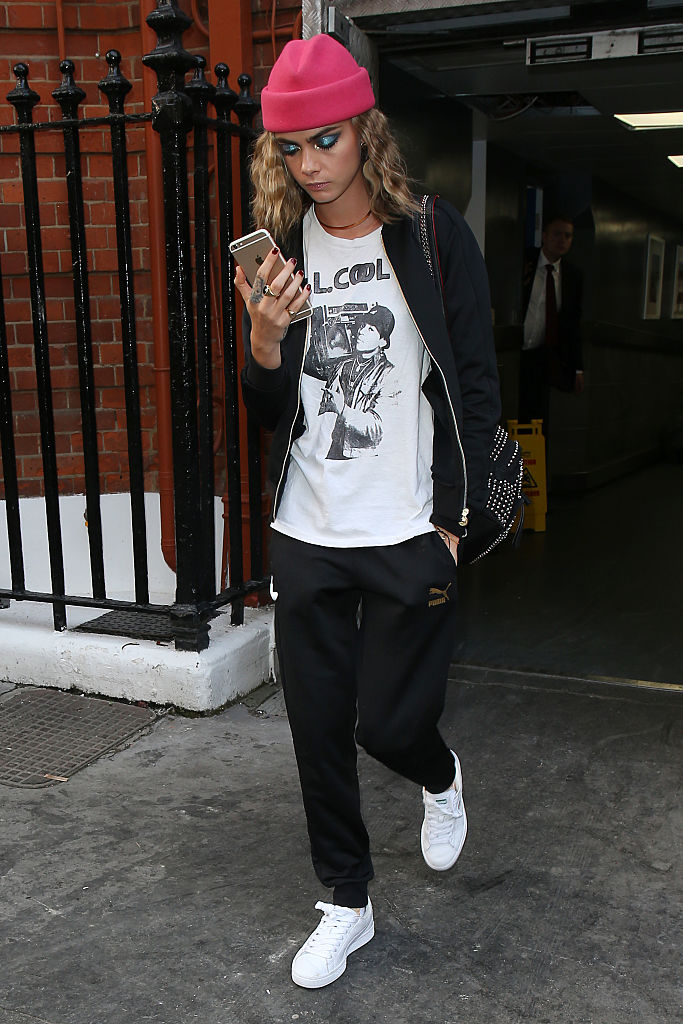 The bushy browed British triple-threat (She models! She sings! She acts!) has traipsed from runway to alleyway in her gender volleying style. As likely to throw on a ball gown as she is a pantsuit with a pair of sneakers, Delevingne (and her amor Annie Clark) are a chic couple that have brought luxury and flair to androgynous fashion. Talk about a power couple.
Patti Smith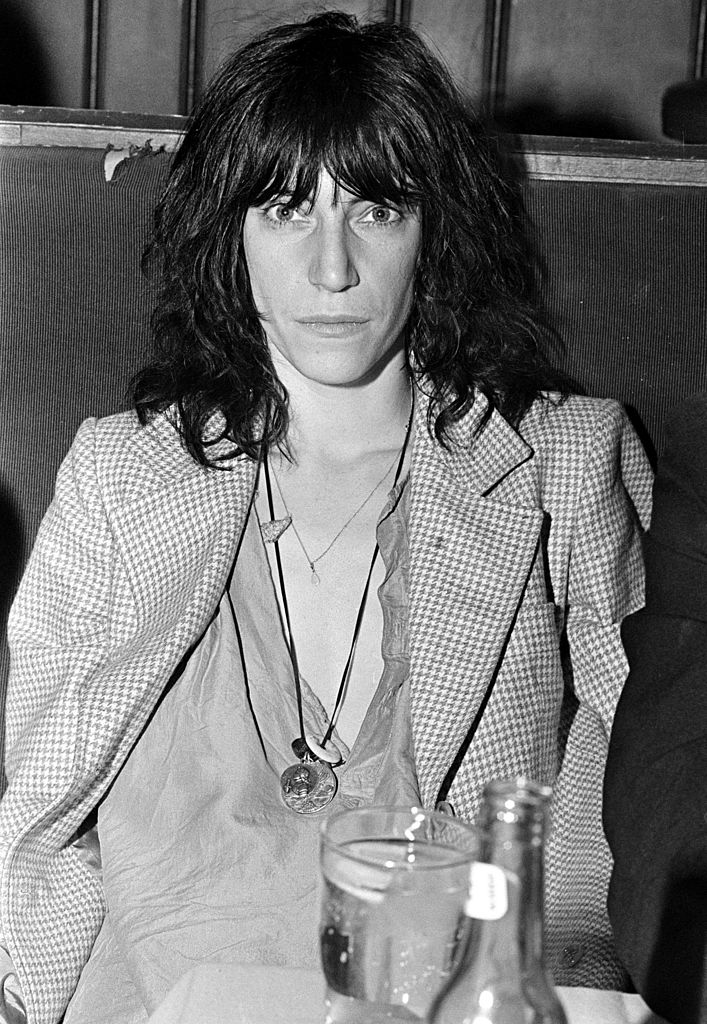 A proponent of the personal uniform, Patti Smith has translated her utilitarian artistic approach to her wardrobe, rendering her timeless. Who doesn't remember that faraway stare framed by the Keith Richards shag, black dungarees hoisted up by black suspenders immortalized on the cover of Horses? As that debut album was Smith's artistic credo, it was also the tenet of her gender scorning fashion sensibilities.
Nico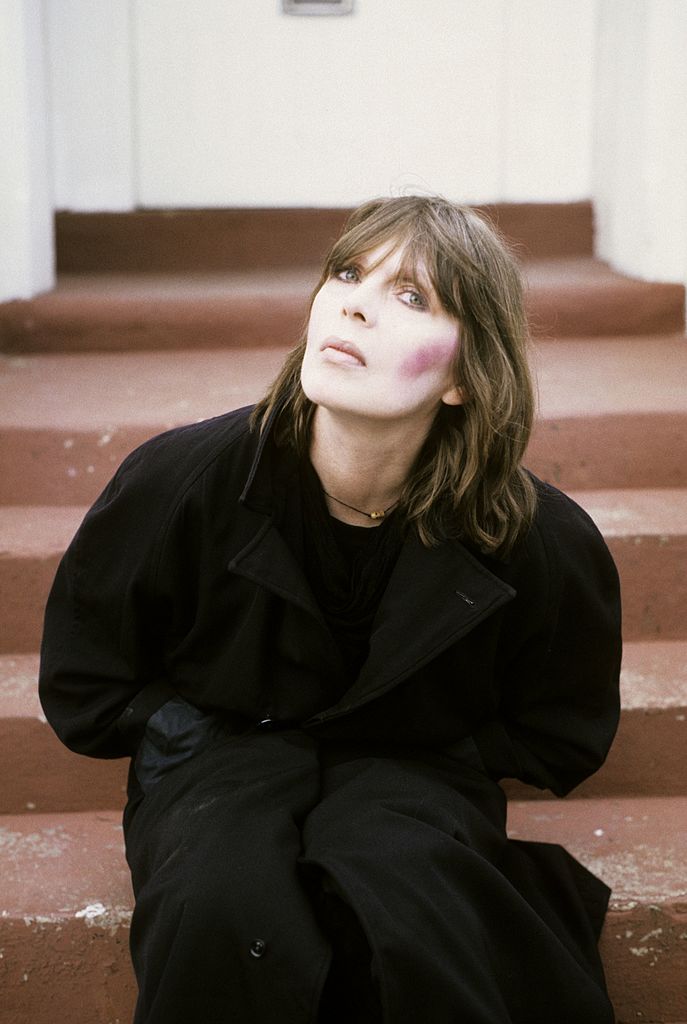 All lithe limbs and blunt bangs, Nico injected bold masculine fabrics and cuts into the mod trends ubiquitous of her time. Rising to fame in the 1960s as a Warhol muse, Nico often decked her willowy frame in classic silhouettes and neutral colors–often favoring extreme poles of the spectrum with black or white. Combined with her husky, dulcet voice, Nico was a whole universe of contradiction, all brewing behind kohl-lined eyes.