17 women reveal the most thoughtful thing their best friend has ever done for them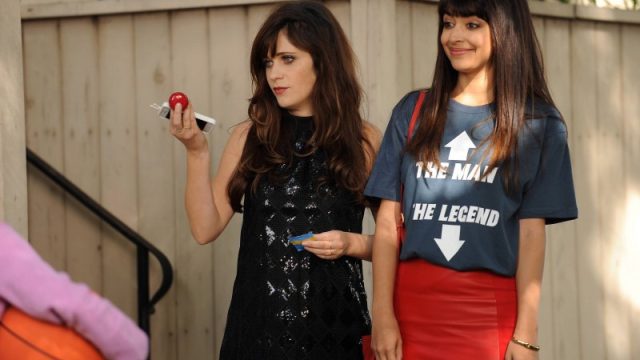 About two years ago, I got an unexpected call from one of my dearest friends, Danielle, whom I hadn't spoken to in quite a while. I just wanted to check in on you, I remember her saying. She'd noticed I'd been posting miserably depressing things on my Snapchat story recently and knew I'd just gone through a difficult breakup. Indeed, a man I'd recently fallen in love with had suddenly dumped me without warning, and it had totally broken me in half in a way I'd never felt before; I'd been wandering around in a hysterical, anguished daze for weeks and even had to see a heart doctor because I'd been experiencing chest pain from the whole ordeal.
Danielle said to me, I wanted to call you sooner, but I know we haven't talked in a while and wasn't sure if you'd want to talk to me about it. But I've been really worried about you. She said, I'm always here for you, okay?
Even just recollecting that call brings tears to my eyes. Someone who cares about me had been watching over me from a distance that whole time, recognized how serious my pain was without me having to say it, and had been worrying about me for weeks but was waiting for the appropriate moment to offer support. She was sensitive and attentive to my feelings. I felt so seen and so loved.
Love comes in a lot of different forms, and perhaps one of its strongest permutations is the kind between two best friends. These people know you so deeply it can be shocking, they notice the small things, and they've always got your back. In honor of Galentine's Day on February 13th—a day for celebrating love between friends—we asked women to share their sweetest BFF stories that show just how damn meaningful these relationships can be.
Knowing when to come through.
"She lives in Maine, and I live in Toronto. The day I knew we were forever friends was four years ago. I had just been diagnosed with epilepsy, and I was heartbroken. I called her to tell her, and she told me she would talk to me soon, but she had to go. I was shocked she didn't want to talk and waited by the phone. A few hours later I got a knock on the door. I opened it to find her on the other side. She looked at me and said, 'It seemed like you needed a hug.' I hugged her and bawled my eyes out. When I was wiping my tears, she said the words I really needed to hear after bad news: 'Now let's find a bar with cheap wine.'"
—Tiffany, 35, Toronto
Motivation when it counts.
"Sent me flowers and a beautiful note during my first week at my new job! I was nervous, anxious, feeling impostor syndrome. She sent me those cactuses from Urban Stems and said, 'Cacti are all unique, so is Kate. You got this.' I literally tear up thinking about it."
—Kate, 32, New York
Feeding you, even from a distance.
"My friend is one of the most thoughtful people. Whenever I come home from a tough day at work, she makes me dinner or pours me a glass of wine. However, one thoughtful moment that sticks out was last year for my birthday. My friend had gone on a weeklong yoga retreat out of state for her own birthday and still coordinated a birthday brunch for me with my mother and friends."
—Alexa, 27, Miami
Being your personal career coach.
"While I was searching for jobs, he spent hours and hours per week teaching me everything he could about digital marketing, helping me find countless companies to apply to, and editing more of my cover letters and CVs than anyone ever should have. I ended up getting an offer from his workplace (not from him, of course), so now we literally spend every day working together too."
—Laura, 28, Warsaw, Poland
Loving you no matter what.
"We are from Dallas, Texas, and when I was 22, I moved to Spain and met a beautiful woman whom I fell madly in love with. Though we are from very conservative upbringings, Kim was the first person I broke down to, bawling, 'I'm in love with her and I'm bisexual,' and her response: 'Well, this was unexpected, babe, but you are my family. I love you no matter what. Always. Now, lemme meet her.'"
—Lindsey, 29, Boulder, Colorado
Staying connected.
"The most touching thing my best friend has ever done for me is getting me a Lokai bracelet before I moved to Dubai for a year to study abroad. She bought herself a matching one as well. She said it was so that no matter the distance or time, 'from the highest heights and through lowest lows' we would always be connected. It was so meaningful for me that she would put so much thought into a gift and want one that would remind both her and I of each other while we were apart, especially when I was so worried a lot of my friend connections would wither while I was away for so long.
Now two years later, we're still best friends and I still wear my Lokai bracelet."
—Gabby Beckford
Gifts that are extra AF.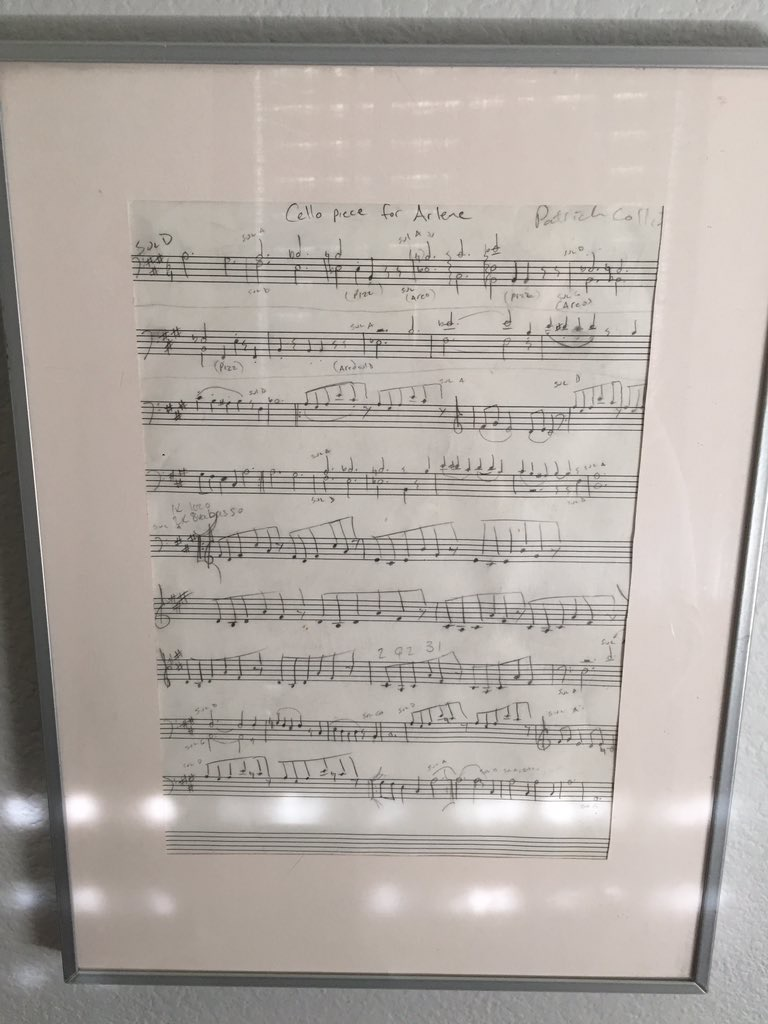 "He's a musician, and he knows how much I love the cello, so for one of my birthdays he composed a cello piece and had someone play it for me and recorded it on a disc (back when CDs were a thing). That is seriously the MOST thoughtful thing other than what my husband has done for me. It was AMAZING! I just felt love and appreciation. He says it's NBD because he's a musician, but seriously it's awesome. To have original music composed for you is so special and unique."
—Arlene, 42, Las Vegas
Checking in.
"Graduate school was really difficult and stressful, especially as winter began to rear its head in Chicago for a California girl like myself. In the beginning of November, on a Friday afternoon, I actually had a panic attack alone in my studio apartment and didn't know what to do to ease the stress. I called a friend who seemed a bit annoyed, but eventually helped me relax a bit more. I then received a call from another friend, Neil, asking me to hang out; when I declined, he asked what was going on, and I explained I had just had a panic attack and needed to relax a bit at home by myself.
Fast forward to two days later, and I get a call from Neil bright and early on a Sunday morning. He wanted to make sure I was still feeling okay, since we hadn't hung out since before my panic attack, and wanted to check in to see if there was anything he could bring me.
While it's already incredibly generous and humbling to have had him call to check in, I was even more astounded by Neil's kindness because this particular Sunday was Veterans Day, and Neil himself is a veteran. I was so stunned by how someone I should have been celebrating and sharing in their accomplishments on this day instead took the time to check in on his friend."
—Grace, 25, New York
Making you feel at home.
"We met in college, and early on in our friendship we celebrated my birthday. I went to school hundreds of miles from anything I knew, and sometimes I just needed to be reminded of home. So for my 19th birthday, Becky bought me a little grilled cheese maker that I could plug into my dorm room wall, and took me to our local grocery store where we roamed the aisles to pick out all of the ingredients to make my perfect grilled cheese. I don't know how I didn't realize in that moment that she would become the best friend I've ever had."
—Allison, 27, Cleveland, Ohio
Never letting a birthday pass by without a bang.
"I've known my best friend for 19 years, and she's the kindest most supportive person I know. I just celebrated my 24th birthday, and as a surprise she planned 24 hours together (24 hours for 24th birthday!) with a weekend getaway. She planned out every hour with a cute itinerary including all of my favorite things, activities we grew up loving, and new things we want to do together. After almost two decades of friendship, I think it would be really easy to have 'just another birthday' but she really took the time to plan something we can do together—no boyfriends or friend groups or stress, just fun. We've been through so much together from elementary school to working adults and roommates and I really don't know what I would do without her. She's the best person I know."
—Martina Barrera-Hernandez
Making your birthday even more important than their birthday.
"The most thoughtful thing that my best friend has ever done for me would probably be spending the entire day baking a lovely surprise vanilla birthday cake just for me and my family to celebrate later that evening. Baking is a passion of hers, but I certainly did not expect her to spend the whole day in the kitchen thinking of me while preparing a fabulous cake. Since our birthdays are so close, I could not believe that she was not relaxing from her birthday celebration the day before as I likely would have been. We were texting earlier in the day inquiring about the other's birthday celebrations, but I did not expect to see her with a big birthday cake later that day at my front door. When I answered the door, I was so ecstatic to see her there, I almost hugged her before I put the cake aside!"
—Samantha Merz, 25, Vancouver
Putting up with stuff they hate because you love it.
"One of the stories that really stands out in my mind was a few years ago when Hannah and I were 17. I got really into live music at the time and my parents would only let me stay out late if I was with a friend. Of course, the friend I would always drag along was Hannah. She would come with me to any show we could get into for under $20, so it was a lot of pretty bad music in some pretty sketchy places, but I just wanted to see anything I could, and Hannah said she always had to be there so I wouldn't accidentally get myself killed.
There was a punk show happening one night at The Roxy on Sunset. I gave Hannah maybe a 20-minute notice, but she was down and ready to go in no time. I tried playing some of the band's music on our ride, and I could tell she wasn't very into it, but she knew I was excited so she kept an open mind. There were three bands playing that night and the show lasted for hours. I don't think there was ever a moment where people weren't moshing or throwing drinks at each other. Hannah is a pretty, petite, blonde Valley girl so to say she looked out of place was an understatement. We ended up staying all night, and other than being a little beer soaked, we came out relatively scot-free. I had more fun at that show than I ever had, and I always credited it with me wanting to pursue a career in music. So much so that I even ended up working with the headlining band's label three years later for that exact reason. I don't think Hannah even remembers that show (she probably tried to block it out) and I haven't brought it up in a while. That was a really special and transformative night for me, and I know it wouldn't have happened if Hannah wasn't there for me like she always was."
— Emily, 21, Los Angeles
Not walking away in the face of tension.
"We both went through several long years of secondary infertility. She was able to have another baby and I was not. Despite all of that, she still listened to me when I was angry at the universe, questioning why I wasn't able to get pregnant. She understood why I was a bit drawn away. So I would say the most meaningful thing she has done for me is to be there for me when it was something most people would have just walked away from. She comforted me while I was bawling my eyes out in the bathroom at work, she was careful about sharing updates of her own pregnancy, and she got excited when we had pregnancy tests to analyze and see if we saw faint lines or not. I never would have gotten through that period of my life without her there for me."
—Jolene Rheault
Making your family their family.
"My best friend recently did something very sweet and meaningful to me. She lives in Montreal, the same city as my elderly mom does, and sometimes will check in on her for me as I now live in Florida. My mom had mentioned to my BFF during a visit that she was hoping to get a new reading lamp and if my BFF could check around for one. Without telling me, she proceeded to buy a floor lamp and gift it to my mother, and set it up for her!
My mom told me about her act of kindness, and my BFF refused to take my money for the cost of the lamp.
This meant so much to me because my BFF not only loves me but demonstrated her love towards my mother and took it upon herself to help make her life a little more comfortable."
—Kassandra Dasent
Helping you get help.
"The most thoughtful thing my best friend ever did for me was help me get sober. She knew I was struggling with my alcohol abuse and offered to take me to a women's 12-step meeting. [She] guided me to get the help that I needed by being an amazing role model. This year we both celebrated six years being alcohol-free."
—Kelley, 40, Chicago
Being your #1 cheerleader, even at 8 a.m.
"I had a panel discussion for a big trade show in my industry starting at 8 a.m., and I was incredibly nervous. It was my first time ever being on a panel–I had no idea what I was doing. My friend Pamela helped me practice by pretending that she was the moderator and asking me questions.
So, the night before, there was a celebration hosted by one of the designers associated with the show, and I couldn't miss it. [Pamela] was visiting from Arizona, having the time of her life at the party, and wanted to stay out late. But I really needed her support by being in the audience the next morning. I begged her to go home early with me so that she wouldn't miss my panel. She said, a bottle of wine in, 'Trust me, I'll be there. Hell or high water, I'll be there!' So I left her out to have fun, fully expecting her not to show up and a little sad about it.
But the next morning, at 7:58am, there she was, waving to me from the audience. She recorded everything for me and took pictures. Whenever I stumbled on my words, I'd look at her, and she would give me the 'you got this' look. It was so special to me because we weren't nearly as close then as we are now, but she still kept her promise to support me, despite having only three hours of sleep. That was a defining moment in our friendship because we both knew then that we would always be there for each other."
—Krystle, 31, New York