This nonprofit is giving size-less wardrobes to women recovering from eating disorders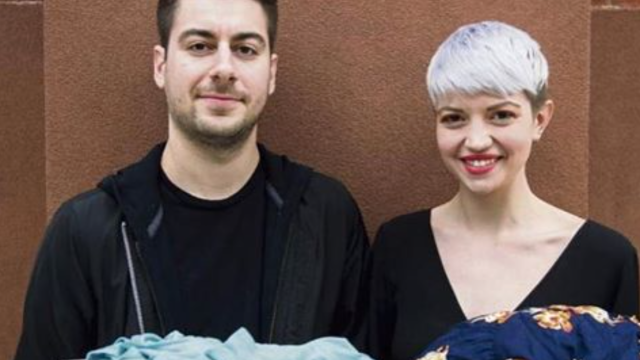 Shopping can be an anxiety-inducing experience for many people. This certainly rings true for women who are coping with or recovering from an eating disorder. Serious eating disorders affect 20 million women in the U.S. alone and for those who are recovering and/or have received treatment, shopping presents a whole new set of challenges. Thankfully, The Garment Project is giving women sovereignty over their bodies by helping them build a new wardrobe; with brand new, sizeless pieces for free.
The Pittsburgh-based project, founded by Erin Drischler and fiancé Jordan Tomb, launched in February with the aim of giving women six months worth of free clothing so they can start to get back on their feet without the stress and trigger of sized clothing.
https://www.instagram.com/p/BS4sc06F-MD
Erin knows firsthand what its like to overcome an eating disorder. After struggling with an eating disorder for 14 years and completing a recovery program in her early 20s, she was inspired to start Garment. In an interview with Mashable, she said,
"I was still giving my clothing too much power over my ability to recover. My closet ranged in sizes because my weight fluctuated severely throughout my struggle. Items that still fit led to panic and discomfort due to the number on the label. Going to the mall and trying on clothes was overwhelming and quickly revealed my new size or sizes depending on the store."
Garment works directly with treatment facilities, and as a woman is coming to the end of her treatment, the project receives her sizes and measurements (which are usually needed for insurance purposes anyway). By partnering with retailers like ModCloth, Rue21, and local brands, the organization is able to leave the woman out of the process, finding clothing for her that will fit, cutting out labels and sizing information in the process. The woman will then receive a package of basic clothing that includes t-shirts, bras, underwear, and jeans. She also has access to a personalized and secure online shopping page where she can find additional items to fit her own style.
And yes, all of this is free. Any unwanted items can be shipped back to Garment for free in a prepaid box.
And since treatment for eating disorders can be pricey (up to $30,000 a month), this free service is perfect for the woman who's already struggling to afford getting help, much less a new wardrobe. Currently, Garment is working with six facilities across the country, with the hopes of adding men's clothing as a service as well.
They hope to serve 10 million people in the future, and honestly, that's a goal we can get behind. We love that this organization is changing what it means for women to take control of their lives after overcoming an eating disorder.
https://www.instagram.com/p/BSPaeJEDleT
We hope this spreads like wildfire.
HelloGiggles has been nominated for the Webby Awards in FOUR categories! Yay! We would love it if you voted for us:
HelloGiggles in the Mobile Sites & Apps – Lifestyle category. Click here to vote
HelloGiggles in the Websites – Lifestyle category. Click here to vote
When You Suck At Eyeliner in the Social – Culture & Lifestyle (Video) category. Click here to vote
Relatable in the Social – Best Social Video Series category. Click here to vote
Thank you!