11 women describe the one kiss they'll never forget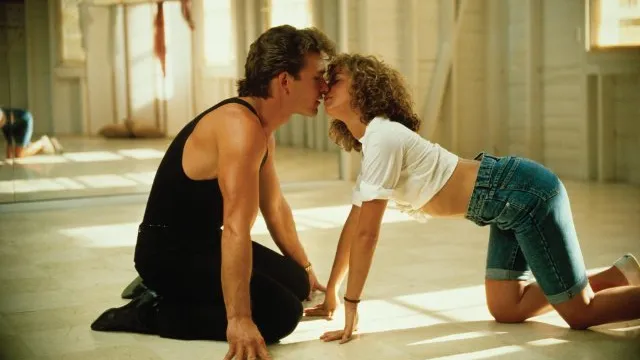 There's something about kissing that freezes time, even if it's just for a minute. Whether it's a quick peck on the cheek or a passionate make-out session with a lover, kissing is an intimate act worth celebrating. And some kisses…well, they just stay with you forever.
I remember my most memorable kiss because it was rather unexpected, even though I'd been hoping for a while that it would happen. I'd been crushing on an older colleague, and we finally went to see a movie one night. Afterwards, we ended up sitting and talking in a local park until the wee hours of the night — so late that a security guard came over and kicked us out! Just as we began walking away, I grabbed his face and pulled him close to me. I've never tasted anything quite like that kiss. Whenever I pass that park now, I always think of that moment we shared, when the city paused and all my wildest dreams felt possible.
In honor of International Kissing Day on July 6th, we spoke with 11 women about their most memorable kisses — we hope these stories help conjure up memories of your best smooches.
My eyes remained closed the entire time.
"Long-awaited, wet, hot, with a lot of tongue — I was 16 when I kissed a really good friend I had a crush on. We slept close to each other. At some point, our faces were so close together that I could feel his nose against mine and his breathing. My eyes remained closed the entire time."
— Rosalina
I asked for consent.
"The first time I went on a date with a woman, I knew I was going to ask to kiss her at the end of the date. We went to two different bars and I am a lightweight, so I was feeling extra smooth. When we left our second bar, we lingered outside for a while. Finally, it was time to part and I asked, 'May I kiss you?' I had been asked that many times by many men. I also had not been asked, and kissed, by many men. I felt so powerful being the one to ask for consent before I moved in. I knew she would say yes, but that moment before felt really tender and respectful."
— Joanna
If all else fails, kiss your pup!
"I was devastated. The boy I loved didn't love me back. I was crumpled onto the floor, giant, hot tears rolling down my cheeks. Through my teary haze, I saw my dog, Pigeon, stir from his bed and trot over to me. He sat there, calmly, stoically, with so much wisdom in his chocolate pudding-colored eyes. Pigeon proceeded to lick all the tears off my cheeks. And to me, that was the healing, loving kiss my poor broken heart needed most."
— Susan
I was wearing Alexander Wang.
"It was at an underpass [in] San Francisco's SOMA district following multiple tall cans of Sapporo, when I used to get drunk on beer. It was exactly midnight on New Year's Eve, and I swear the world corroborated to make this happen. Street lights felt sultry, January was warm, the kiss was hot, and I was wearing Alexander Wang. It felt like a lucid dream."
— Rhea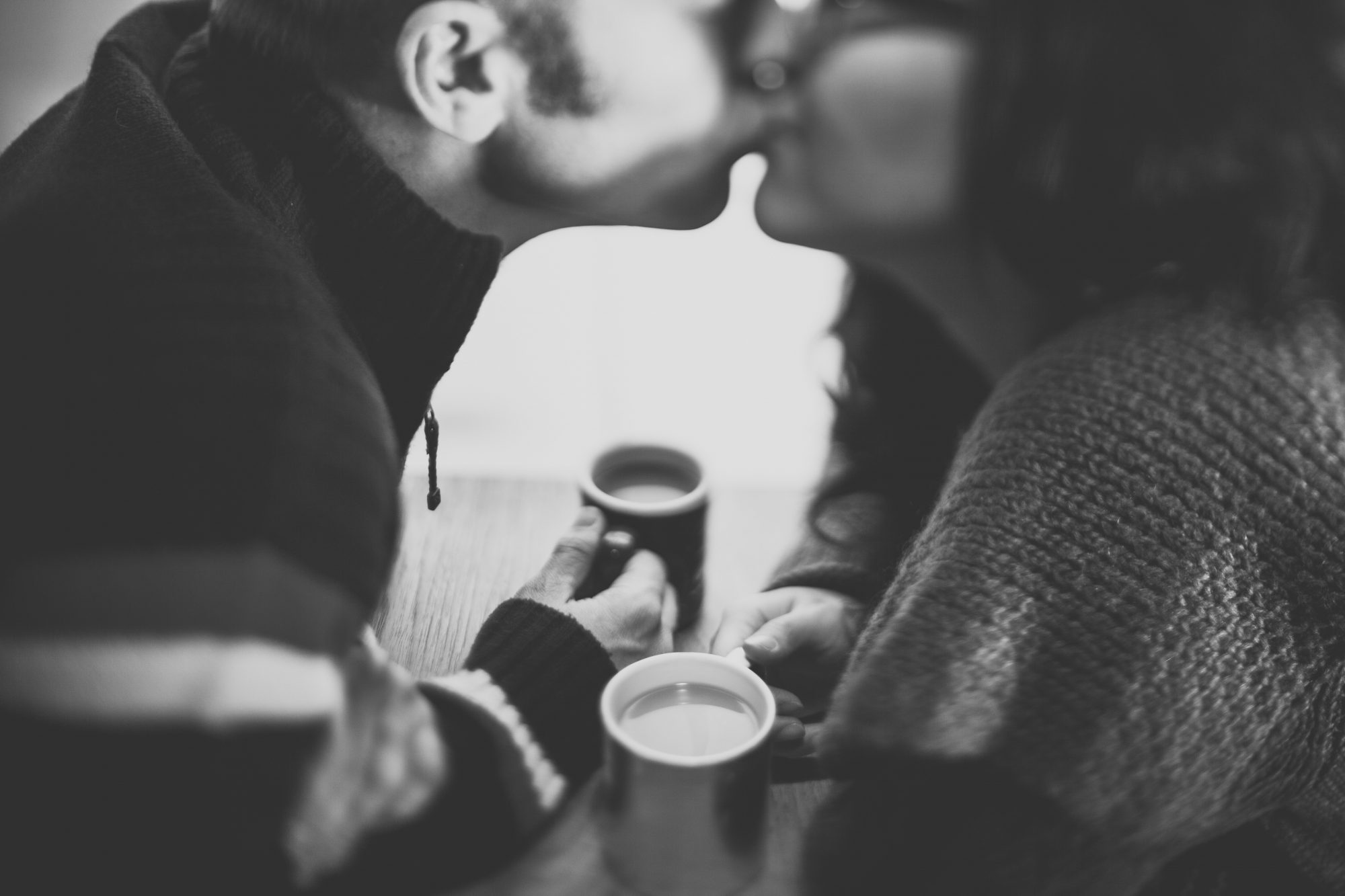 My first kiss! My first love!
"It was the high school dance when I asked my best family friend to be my date. Scandalizing the friend group, we snuck away, holding sweaty palms along the viewpoint in Paradise Cove, Malibu. The sky was so dark and the hedges were almost as soothing as the waves crashing below us. We kissed. It was so wet and sloppy and sweetly awkward. My first kiss! My first love! We're still friends. When I think of those years, I smile."
— Phoebe
He was older, sexy, and not boyfriend material.
"For a year after a terrible breakup, I was almost numb to any kind of romantic feelings. Finally, after serious flirting, I took initiative and kissed a friend of a friend very late one warm night at the end of summer. He was older, sexy, and not boyfriend material, but the kiss was sweet and soft, and reminded me that no matter what I had been through, there was still that spark buried somewhere inside me. It was like I had woken up."
— Vanessa
We ended up in the stairwell together.
"I was at a friend's July 4th rooftop party and this guy who lived in the building happened to be there. He told me he liked my vibe, and I awkwardly had to eat a hot dog, no bun (thanks, gluten allergy) in front of him. We ended up in the stairwell together and touched each other's bodies for what felt like an hour before we finally kissed."
— Felicia
We were leaning into each other very closely.
"A good kiss happened last year during Halloween. I was hanging out at one of my favorite spots with some friends and strangers and decided to let the night unravel since I had no plan. We ended up at one of their houses, drinking and talking for hours until it hit 2 a.m. He and I were the only ones in the basement at this point, and I could feel the anticipation of the kiss. We were leaning into each other very closely and it just happened naturally, smooth and unexpected."
— Amelia
We both knew that what we felt was something unusual.
"It was just before Christmas in Berlin; that time of year is pretty magical — Christmas markets and gluhwein (German mulled wine) galore. My friend and I went out one night and happened to meet a friendly guy named Uri who I immediately felt chemistry with, despite the fact that he didn't speak English very well. It was a kind of immediate physical attraction that I had never felt before, with anyone, and that I didn't even know was possible.
After showing us around to his favorite spots and hanging out with us all night, he walked us to the subway so we could get back to our hostel and catch our flight. It was early morning at this point and snowing, and as we were walking I was trying to put on my mittens and they fell. He playfully picked them up but wouldn't give them back to me — he asked if he could kiss me first. It was one of the most sensual kisses I've ever experienced, fully bundled up on the streets of Friedrichshain. I think it may have been the sense of urgency — we both knew that what we felt was something unusual, and also that we would probably never see each other again. I don't even know his last name but I'll never forget that kiss."
— Anna
It felt like a movie scene.
"My most memorable kiss was when I was 22. He was 29. I told him I liked him. He didn't know what to do or say. We were in his room with the lights off as the street lights came in through his windows. It felt like a movie scene, really, but maybe that's just my mind. He looked at me and kissed me. It was memorable because it felt honest and sweet. I felt connected to him."
— Paola
I remember stretching up on my tip toes to kiss him.
"I was 17 and we were working at a summer camp. We'd gone to the same camp together when we were kids but hadn't seen each other since, and there was major sexual tension between us as soon as we were back in the same room.
One afternoon, I was taking a group of kids upstairs for art class and he came with me; at that point we'd been low-key flirting for a week or two but hadn't been alone together. As the last kid filed into the art studio I turned around to wave goodbye to him and he grabbed my hand and pulled me in. It was scandalous because a) we were at work and b) his two younger sisters were in the next room.
I remember stretching up on my tip toes to kiss him — I'm tall, but he was way taller. My heart was pounding, and I was warm from head to toe. His lips were so soft. I'll never forget how much my legs shook as I pulled away and walked into the art studio."
— Stephanie
Interviews have been edited and condensed.