16 real women talk about giving "the nice guy" a chance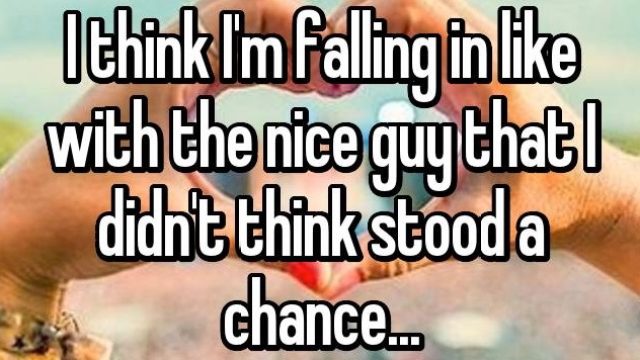 Dating the bad guy (or girl) can be fun, adventurous and full of excitement. But that excitement isn't always what you want or need in the long run. Because, hey, bad guys are given that title for a reason.
But for every bad guy, there's likely a nice guy somewhere not so far away who can give you all the things you never knew you needed. Or at least help you realize that dating the bad guy is maybe not the best choice for you. Unless of course the guy turns out not to be a nice guy after all.
Inspired by Rihanna and Drake's relationship, we bring you 16 women's responses to giving the nice guy a chance.
(Courtesy of Whisper)
1.
2.
3.
4.
5.
6.
7.
8.
9.
10.
11.
12.
13.
14.
15.
16.