5 Women Working at Walt Disney Animation Studios Explain "The Princess Effect" on Their Careers
Seeing girl power on-screen has influenced these creatives in a lasting way.
For generations, the Disney Princesses have made a lasting impact on fans, inspiring everything from fashion to music to memes. But most importantly, the animated characters, who have endured long beyond their original films, have encouraged people of all genders to live out their dreams.
My new book, Disney Princess: Beyond the Tiara (published by Disney Books and available to order starting tomorrow), looks at many facets of the Disney Princess influence, including how seeing courageous, kind, and adventurous women onscreen has led to others following in their footsteps.
This excerpt, from a chapter titled "Girl Power," reflects on how the artists and creative talent behind the scenes at Walt Disney Animation Studios drew inspiration from the Disney Princesses themselves.
RELATED: 20 Best Date Night Movies to Watch With Your Partner
Walt Disney famously hired numerous women in the early years of the studio. The Ink & Paint department, which was tasked with outlining and coloring the animation cels, was largely female back in the days of Snow White and the Seven Dwarfs. Artist and Disney Legend Mary Blair was instrumental in creating early visuals for Cinderella. Alice Davis, Disney Legend and wife of animator Marc Davis, not only help to design the "it's a small world" attraction, but also made Aurora's Briar Rose costume for the live-action model who shot reference footage used by the animators.
Since then, the number of women becoming storytellers, directors, animators, and artists at Walt Disney Animation Studios has dramatically increased. And while all of them have arrived at Disney via different paths, many of these women—and some men—can point to a Disney Princess who helped them get there.
Brittney Lee, visual development artist on Frozen and Frozen 2, points to seeing Ariel in The Little Mermaid as her moment of recognition. "At six, I don't think I'd ever seen a character who so thoroughly had a want," Lee remembers. "She wanted something and she was going to do anything to get it. She was so determined and had so much agency. I realized I could find the things I wanted to do and work really hard to get there. That was hugely inspiring and impactful for me."
"[Ariel from The Little Mermaid] was so determined and had so much agency. I realized I could find the things I wanted to do and work really hard to get there." – Brittney Lee, visual development artist on Frozen and Frozen 2
For director Suzi Yoonessi, who, like Walt, is creating an animated film based on a fairy tale her grandmother told her as a child, seeing Jasmine in Aladdin made a huge impression. It was the first time she had ever seen her Persian culture reflected onscreen. "Jasmine gave me a moment of such pride in my heritage and my culture," Yoonessi says. "And especially being from upstate New York, in the suburbs of Buffalo where there was little diversity, it showed me there was a whole world out there that was filled with all these different shades of brown. That, for me, was a defining moment in terms of the princesses and their power. The Disney Princesses were my superheroes. They gave me the values I want to embody in my life and in the way I interact with people. They taught me kindness, they taught me heart, and they taught me patience."
It isn't just the women behind the scenes who've been inspired by the power of the Disney Princesses. The characters and what they represent have also been deeply meaningful to the men at Disney. Heroes like Ariel, who is an icon for many queer individuals, connect with people who feel marginalized by traditional society.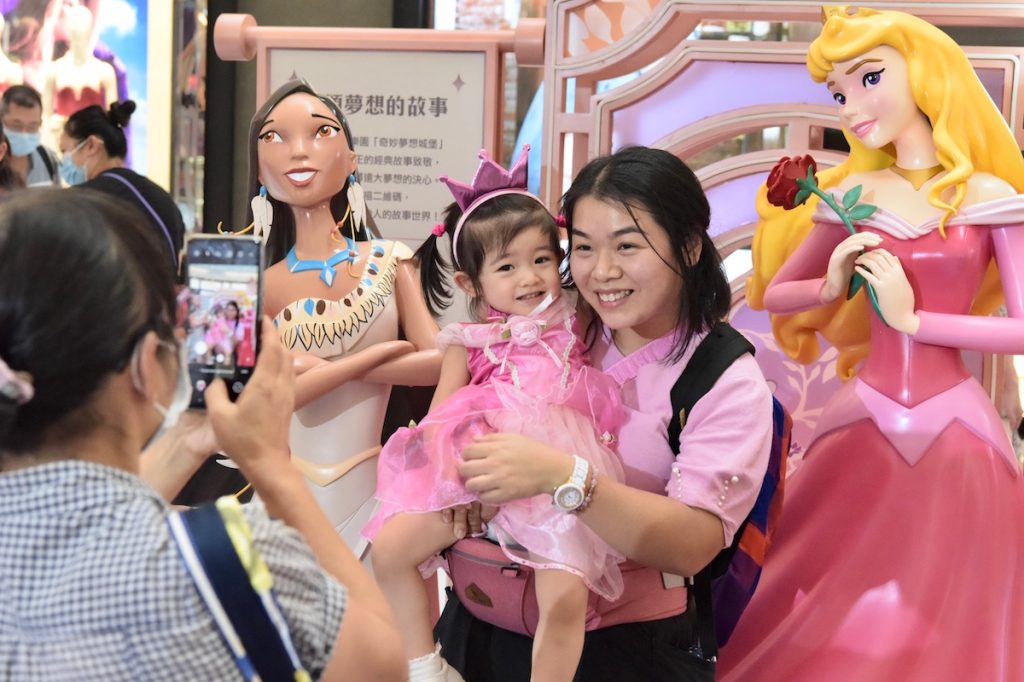 "I loved Ariel and Belle, and I wanted to be them," remembers Juan Pablo Reyes Lancaster Jones, a Senior Creative Executive at Walt Disney Animation Studios. "Ariel wanted to achieve her goals, her passions, and her dreams, the same as me. She was stuck in a place where she didn't fit in, which is relevant to many communities, including the LGBTQIA+ community. We should look at the characters not for their gender, but for their soul. They mean so much. The Disney Princesses made me feel like I fit in."
"We should look at the characters not for their gender, but for their soul." – Juan Pablo Reyes Lancaster Jones, senior Creative Executive at Walt Disney Animation Studios
Having people with diverse backgrounds and experiences be part of the storytelling process definitely impacts the final films we see in theaters. It means the heroes are more grounded and more real, from the way they deal with their hair to their relationships as siblings to their fears and wants. "It's incredibly important to have people who identify with whatever you are portraying onscreen be intimately and meaningfully involved in the creation of our characters," Julius notes. "There's just an authenticity that comes with lived experience that you have."
"I hold strongly that the more women who are in the room now, the more of us who will be in the room in the future," says Moana producer Osnat Shurer. "We will make an effort to include each other and echo each other and amplify each other, and allow the voices to shift and to change. For me, being able to work on characters like Moana and like Raya, who are strong female heroes with flaws and have a journey to take and big lessons to learn and can fight, is important. All of those things reflect back and forth. We inspire the character on the screen and the character on the screen inspires us back."
Ever since Snow White and the Seven Dwarfs dazzled audiences in 1937, Walt Disney Animation Studios has continued to redefine the idea of what a princess can be. And it's not birth or marriage that makes her royal, it's who she is inside. From Snow White to Moana, we can see the evolution of those ideas, with each Disney Princess reflecting the culture and the time in which she was made. They embrace contemporary values, desires, and concerns, each hero representing hope and courage for her own generation of viewers. It's a lot of pressure on a fictional character, but also the reason they've endured for so long.
"No matter when they were written or animated or created, female characters carry a lot of responsibility," says Frozen writer and director Jennifer Lee. "Studies have shown they're judged more than male characters. People idealize them and they project themselves onto them. The ladies of Disney have stood up very well to that. These heroes are carrying responsibility for others. They carry the burdens of their society. Half the time they do it in big dresses and still pull it off. The Disney Princesses carry a lot of expectations, but at the end of the day, they always inspire us."
This excerpt has been adapted from Disney Princess: Beyond the Tiara, written by Emily Zemler and published by Disney Books. It will be released on September 20, 2022. 
Emily Zemler is a freelance writer and journalist based in London. She covers entertainment and travel for a variety of outlets, including Los Angeles Times, Rolling Stone, Shondaland and Observer.
Read more