This all-women art show in Los Angeles wants to start some unexpected conversations about feminism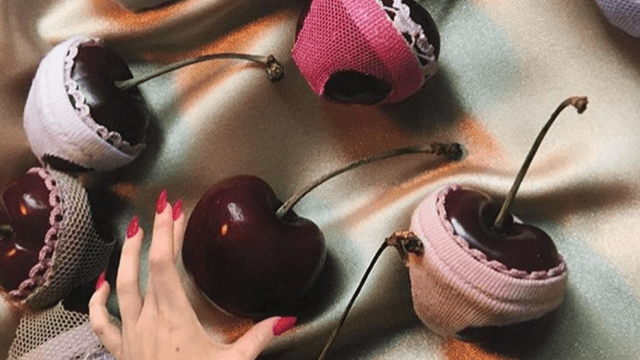 Disparate works line the white walls of a small gallery in downtown Los Angeles. Some are provocative — a woven image of a bloody tampon next to a bloody condom — while others appear more subtle, perhaps subliminal. They have one thing in common, though — they're all by women artists. And the show, Feminine Product, curated by three women from different walks of life and on display this weekend, wants to challenge its viewers to have conversations that might not otherwise occur in "polite" or "politically correct" company.
"Girl, if your man doesn't know how to talk about whatever it is, have that conversation here. Be provoked," says Sarah Kim, one of the show's curators and editor-in-chief of By Way Of magazine. "We hope to elevate whatever conversation you're already having, or maybe haven't had. And just leave feeling something."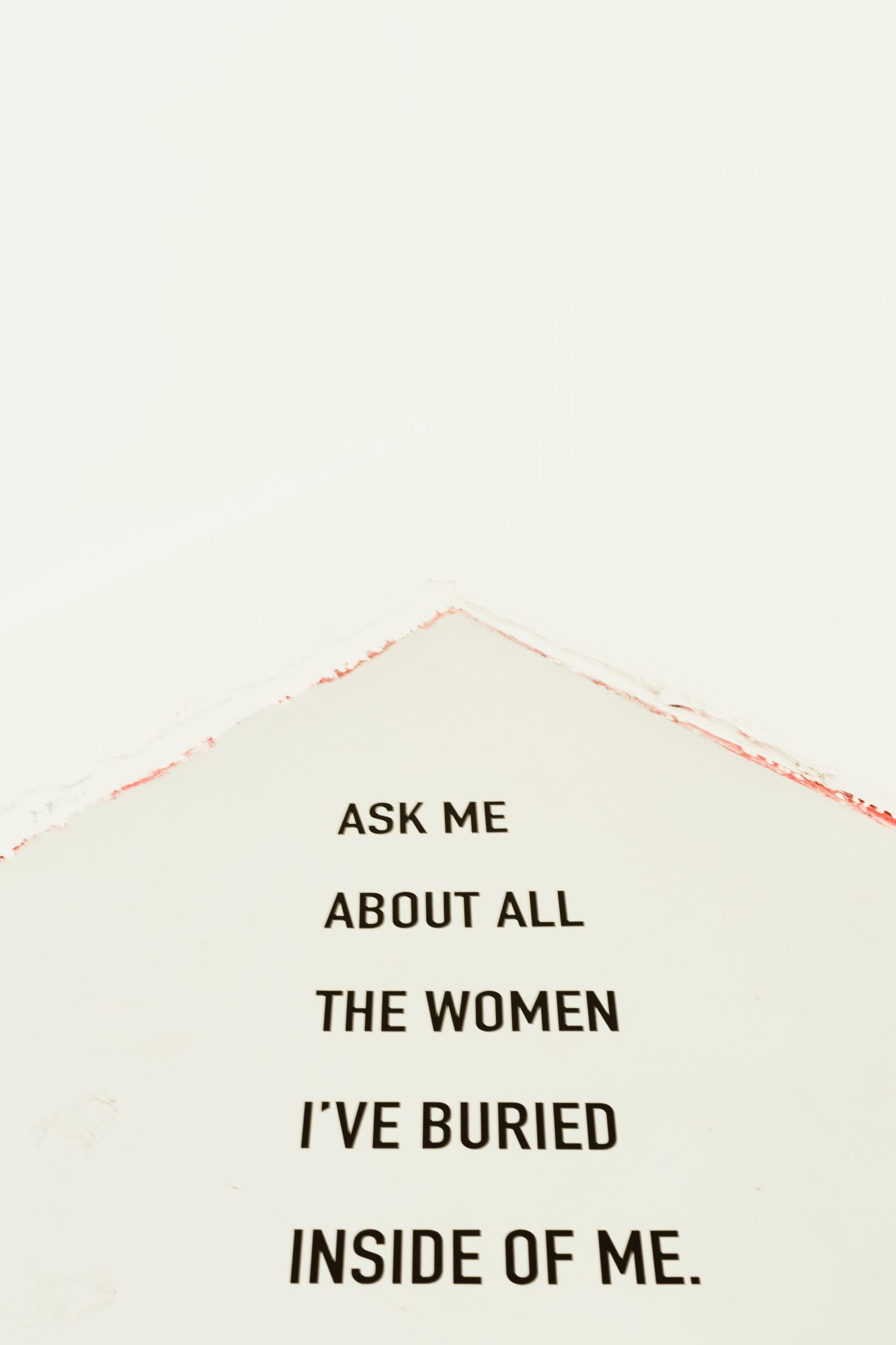 The show is provocative, and it's powerful. Featuring photography, painting, video, poetry, sculpture, and more creative forms, Feminine Product nods to the many ways women shape, see, and represent their realities, and also to how they've been consumed and represented without their consent.
Tucked in a narrow hallway, for example, is a piece called "Grocery Store" by Korean American artist Vanessa Yuri Chung. It's a sculpture that features a smiling white figure seemingly dancing over the body of a yellow figure collapsed on the floor, and it was inspired by an incident Chung recalls vividly from childhood.
"When she was younger, she saw her mom getting cut in line by a white [person] and just not saying anything. Because you're Korean American, you're submissive, or maybe your English is not that strong or whatever it is," explains Kim. "She said it just stuck with her. So that's her mom [on the floor] and that's some guy [trampling over her]."
https://www.instagram.com/p/BQqvm3cjto4
"So it's not just about being a female," Kim continues. "It's about race, it's about privilege. It's about not having privilege. It's about all of these other things."
Another artist, Erin M. Riley, the woman behind the bloody tampon/condom piece, is provocative in another way entirely. Her work challenges both ideas about sex and sexuality, and also about women's labor and craft.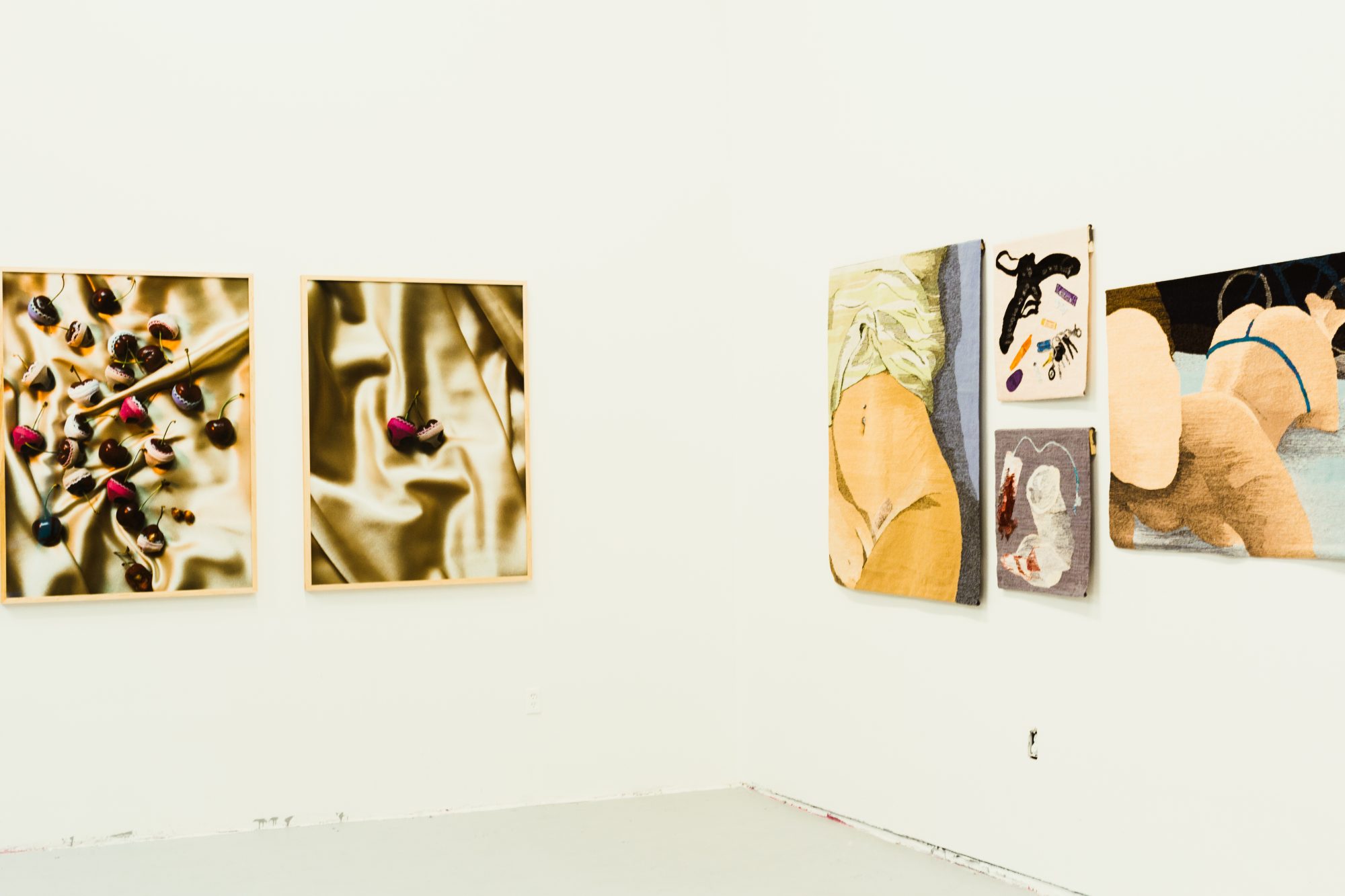 "That's probably one of my favorite pieces, Erin Riley's," says Kim. "Tampon, condom, bloody, woven. There are just so many elements to it, because it's woven. It's sort of an antiquated craft that women do, and yet she's making it extremely current, extremely provocative, depending on who you're talking to."
https://www.instagram.com/p/BMIG4XpgBFD
Putting the show together was challenging, too, Kim says. It forced the three curators to hash out their versions of feminism and their ideas about what makes art powerful, and then to translate those things into a cohesive show.
"Between the three of us [curators]," she says, "we disagreed so much about what art we wanted in here, what pieces were too provocative and not…I think that goes to show the complexity of the conversation [around feminism]. We're so dissimilar in who we are; 'woman' is just the first layer." She adds, "I just want to push the conversation forward."
Says Kim, "Hopefully this is a safe place where you can start to have a conversation with someone that you weren't sure whether you could or not."
Like WACK!: Art and the Feminist Revolution, an iconic display of feminist works that showed in Los Angeles a decade ago, Feminine Product brings together artists whose work might not otherwise be broadly seen — and we're here for it.
Feminine Product is on display at THE VOID 3125c gallery in Downtown Los Angeles, 801 Mateo St., through Sunday, March 5th at 6 p.m. A portion of the proceeds from sales of the work will go to the Downtown Women's Center in L.A., so be sure to stop by if you can!