A string of women have accused Donald Trump of assault and the stories are harrowing
It's been impossible to avoid the revolting and gross comments that Donald Trump made in a leaked audio clip from 2005.
The comments the Republican party presidential candidate made about grabbing women inappropriately follow a slew of misogynistic, sexist, and bigoted remarks, and inspired responses from the likes of John Oliver, Lena Dunham, and, of course, Hilary Clinton.
Now, however, even more shocking reports and accusations about Donald Trump's attitudes towards women have come to light and they're completely harrowing.
Not only have a string of teen beauty queens revealed that Trump walked in on them while they were changing, but one journalist has now opened up about her experiences working with the businessman.
Writing an essay for People magazine, Natasha Stoynoff, a former journalist for said publication, described how, in 2005 (the same year Trump made those lewd remarks in the leaked audio clip), she was interviewing Donald Trump and his wife Melania, who was pregnant at the time, when Trump forced himself upon her.
While conducting the interview, Stoynoff explained, Melania went off to get changed and Trump offered to show her their mansion in Mar-a-Lago, including one "tremendous" room.
"We walked into that room alone, and Trump shut the door behind us," she wrote. "I turned around, and within seconds he was pushing me against the wall and forcing his tongue down my throat."
It was only after being interrupted by a butler, Stroynoff recalls, that Trump unpinned her.
This incident echoes what Trump said in the leaked audio clip from Access Hollywood. In the tapes he can be heard saying:
"I just start kissing them. It's like a magnet. Just kiss. I don't even wait. And when you're a star, they let you do it. You can do anything."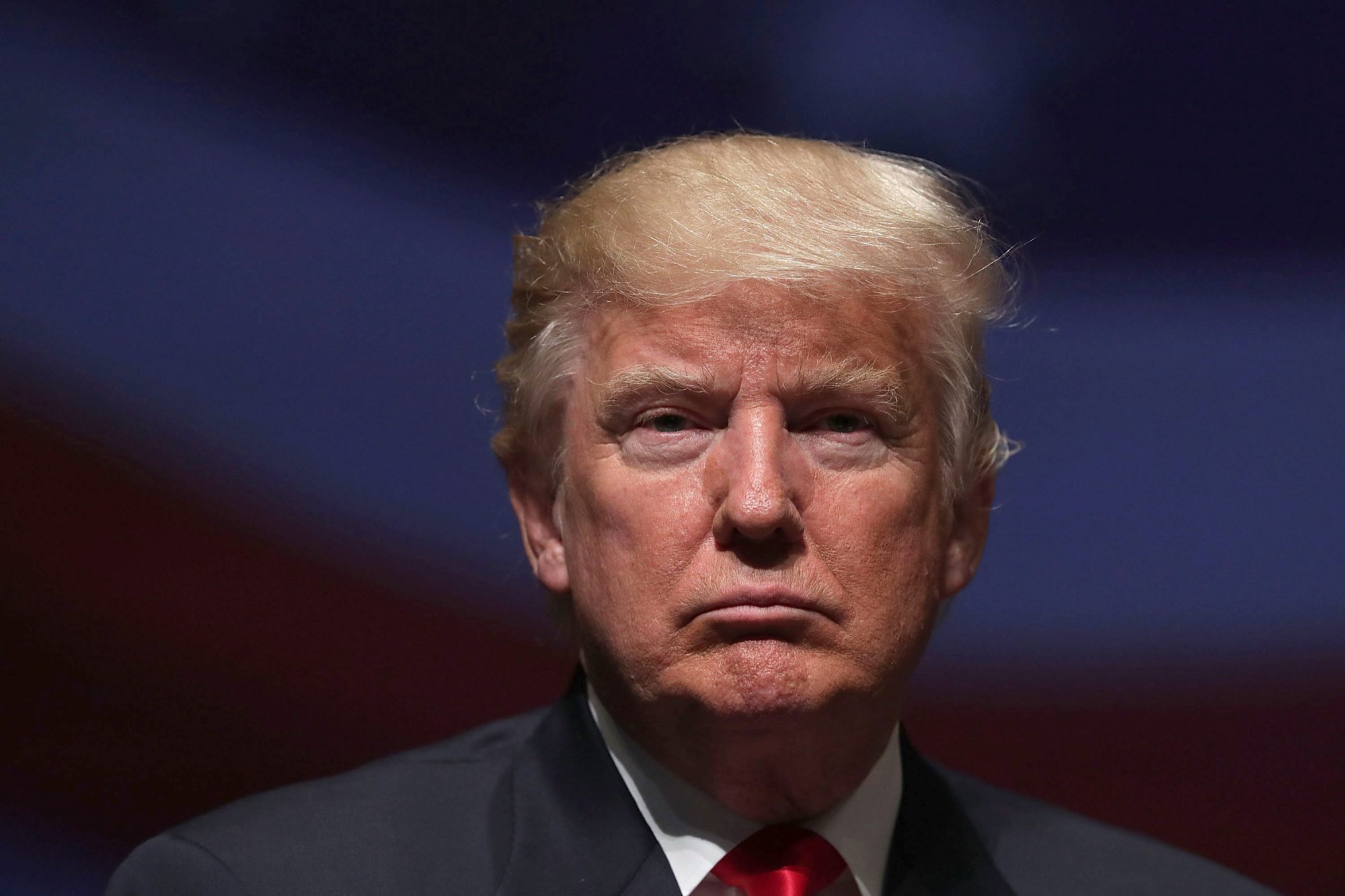 Continuing in her essay, Stoynoff explained how Trump went on to say that he just knew that the two would have an affair.
However, after she returned to Manhattan, she was asked to be removed from ever covering Donald Trump, but she didn't speak up about the incident.
"Like many women, I was ashamed and blamed myself for his transgression," she wrote. "I minimized it...I doubted my recollection and my reaction. I was afraid that a famous, powerful, wealthy man could and would discredit and destroy me, especially if I got his coveted People feature killed."
It was only after hearing Trump's disgusting "locker room" comments that Stonyoff felt that she needed to speak up. You can read Natasha Stoynoff's full harrowing story here.
These allegations come following comments by former Apprentice contestant Jennifer Murphy, who alleges that Trump kissed her in 2005 in his offices after a job interview.
Similarly, The New York Times has interviewed two women who have also accused Donald Trump of assault, with one describing the incident as being groped by an "octopus."
Again, when approached by the paper for a comment about the allegations, Mr Trump himself said that:
"None of this ever took place."
In fact, The Guardian is reporting that Donald Trump's lawyer has written to the editor of The New York Times requesting that the article be taken taken down.
"Your article is reckless, defamatory, and constitutes libel per se," the letter reads. "It is apparent from, among other things, the timing of this article that it is nothing more than a politically-motivated effort to defeat Mr Trump's candidacy.
See the full letter below.
Responding to Trump's statement following the leaked Access Hollywood tapes that stated that he had never actually forced himself upon anyone and that it was "locker room talk," Natasha Stoynoff said:
"Talk is talk. But it wasn't just talk in my case, it was very much action. And, just for the record, Mr. Trump, I did not consent.
As People state, when approached for a comment regarding Stoynoff's story, representatives for Donald Trump said that the story was "fabricated" and had "no merit or veracity."
This story is developing.