This woman's reaction to walking by Beyoncé at the 2018 Grammys is all of us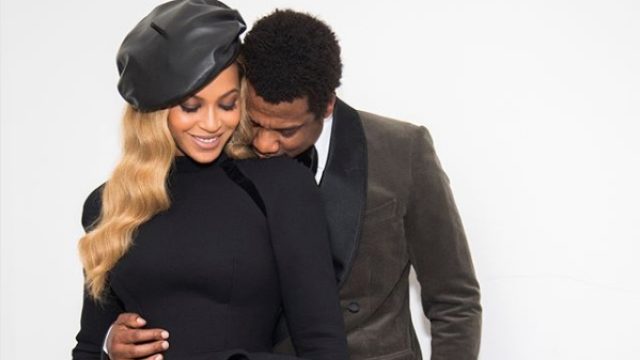 Have you ever wondered what would happen if you saw Beyoncé in the flesh? Maybe you'd scream? Or perhaps burst into hysterical sobs? Seeing Queen Bey in person could definitely cause even the coolest among us to go full-on speechless…which is exactly what happened to one woman at the Pre-Grammy Gala on January 27th. And the resulting photo is hilarious.
Beyoncé and fam seemed to have a pretty rockin' Grammys weekend. They were spotted at several Grammy-related pre-parties and events, and Blue Ivy has already spawned a thousand memes thanks to her sassy antics (seriously, look it up).
Beyoncé posted a series of Instagram photos of her party looks with Jay, but one photo in particular is captivating the internet. It shows the exact moment when one woman realized she was standing next to Queen Bey.
Click through the below to see the moment in all its glory (it's the fourth in the series).
Of course, the photo has now gone viral, with members of the Beyhive admitting that they, too, would have the same exact reaction if Bey and Jay just casually walked by them like it was NBD.
false
No word on who this mystery woman is, but we think it's safe to say that she's a kindred spirit to all of us, and we give her props for managing to keep even a semblance of composure upon seeing this power couple. We hope she's okay now, and we're thankful to Bey for sharing this priceless moment with the world. Legends only!