This woman's horrific shower gel story is going viral
There's nothing like a refreshing, minty shower gel to enhance your bathing experience, offering you a spa-like feel right in your own bathroom…right? Not quite, according to one blogger's now-viral Facebook post. She explained how her shower gel became an actual horror story, setting her vagina "ablaze." Yikes!
British blogger Kathryn Kendall posted a hilarious rant about the shower gel experience gone horribly awry, and you'll probably instinctively grab your lady parts when you hear what happened to her. Kendall says she used a popular mint shower gel around her vagina and experienced a skin reaction that will make you cry in sympathy.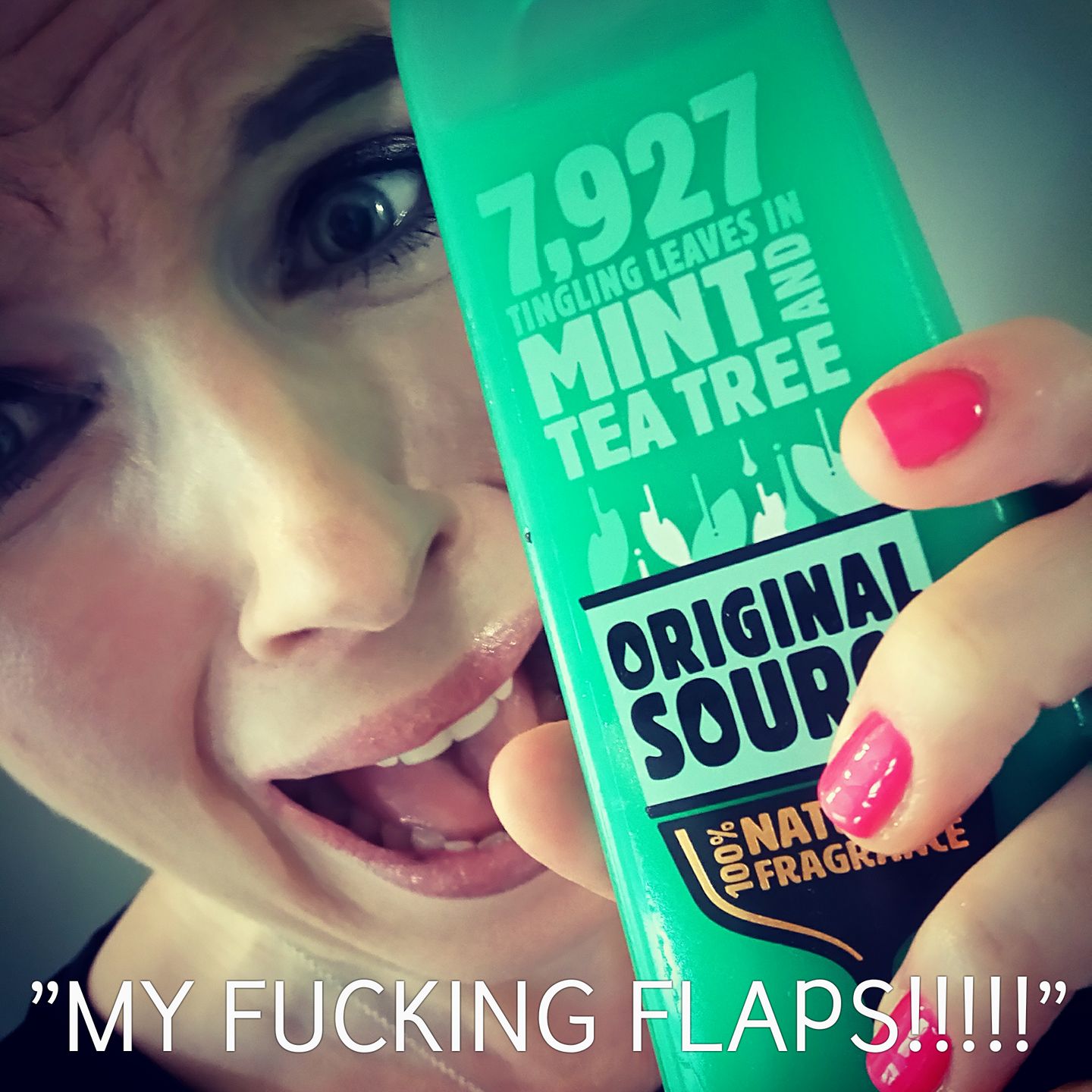 On the Facebook page for her blog "I Know, I Need To Stop Talking," Kendall described what happened when she used Original Source's Mint and Tea Tree shower gel for the first time, applying it all over her body and using it to shave her legs. As she explained,
"I washed my arms and shaved underneath them. I washed my neck, breasts, stomach and back. Thus far, it had been a positively first class bathing experience.
And then.
AND THEN.
Oh. Dear. God.
MY VAGINA WAS ABLAZE."
She goes on, "For a moment, I wasn't entirely sure what had happened. Had I repeated the never to be forgotten error when I managed to apply hair removal cream which was strictly not for front bottoms to my front bottom? Had a stray spark inadvertently set light to my pubic thatch? BECAUSE IT FUCKING FELT LIKE IT. Yes, Original Source, your innocuous looking green bottle of so called shower gel, it turns out, is an absolute fucking liability. MY FLAPS WERE ON FUCKING FIRE. I had a quick look at the ingredients list to see if it contained gasoline. It did not. There was a warning though. 'KEEP AWAY FROM EYES.' Keep away from eyes? KEEP AWAY FROM EYES? Frankly, my eyes were the least of my problems right now."
She explained that it took twelve hours for her skin to begin to feel better, quipping, "Some twelve hours later, my front bottom has finally calmed down, though may well be suffering from as yet unconfirmed PTSD. My eyes have eventually stopped watering…May I suggest a rebranding of the front of your bottles of Mint and Tea Tree Shower Gel? Something along the lines of the following: '7,927 tingling leaves which will accost your genitalia until it screams for mercy.'"
We're glad she's feeling better, but her hysterical story should be a word of caution to those with sensitive skin (or, you know, anyone with skin) that cosmetic ingredients can sometimes yield very scary results. Always be cautious with the products you use on your skin…and maybe don't buy something with nearly 8,000 tingling leaves in it?