This Clitoral Vibrator Is Great if You're Sensitive—And It's 42% Off
Amazon reviewers gave it a near perfect rating.
When you think of shopping on Amazon Prime, you've probably never considered buying a vibrator. But why not? It's a technical gadget that should be part of your self-care routine, it will make you feel good, and the sales alone are worth taking the plunge. So for this Prime Day 2020, rather than buying a new pair of headphones or exercise equipment, we say drop cash on the Womanizer Pro 40 clitoral vibrator instead.
But what makes this particular vibrator a must-buy? The Womanizer Pro 40 clitoral vibrator is a touchless clitoral toy that uses Air Technology to give you full-body orgasms. This means the head of the vibrator will stimulate the clitoris without any direct contact but rather, surrounding the clitoris with the stimulation head and using light pulsating pressure waves for a one-of-a-kind pleasure experience. Plus, you can choose up to six different intensity levels, from light pressures to powerful suctions. But no matter what intensity level you choose or how long you use it, you'll never have to worry about overstimulation due to the touchless technology.
The best part? You can use this toy in the shower or the tub, as it's 100% waterproof. And because it comes with a magnetic pin USB charging port (goodbye batteries), you can play with it for up to four hours at a time without having to worry about stopping during your O-session. But if you're worried that your partner or roommates will hear you during bath time, don't fret. The Womanizer also comes with a silent mode, so you can enjoy your "me-time" in private.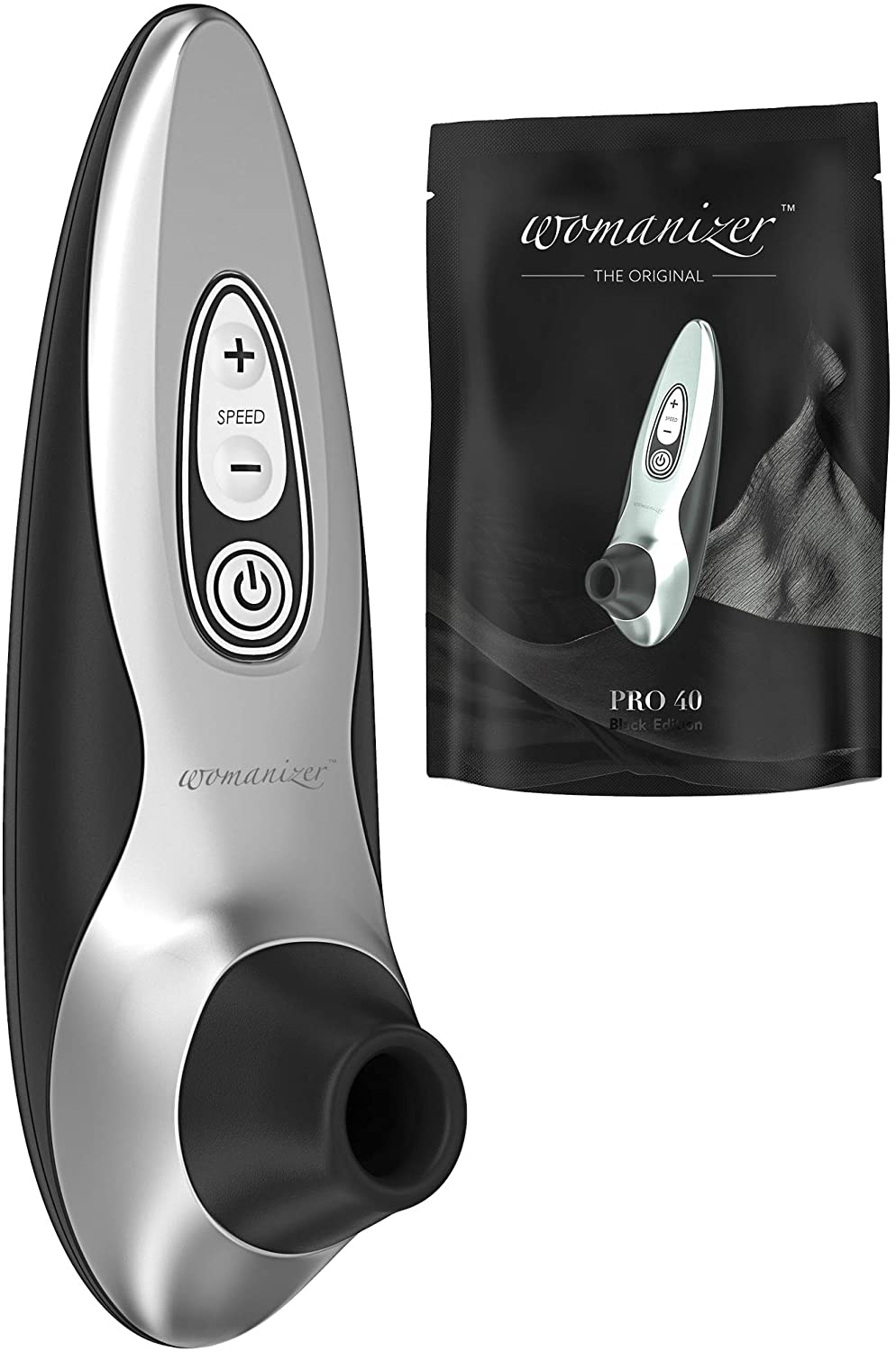 Womanizer Pro 40 Clitoral Vibrator Clit Massaging Vibrating Toy
$$69.00
Shop it
Amazon
If you don't believe us, reviewers from Amazon have also been praising this tiny-but-mighty sex toy, from commenting "I. LOVE. THIS. TOY." to "This is the toy you'll think about when you're in bed with your partner. It's that good."
Now, thanks to Amazon Prime Day, this vibrator is 42% off. But keep in mind, this sale only lasts for less than 48 hours. So don't wait too long to get your hands (pun intended) on this toy. Just consider it an early holiday present for yourself.