This woman wore Victoria's Secret to work to prove that "underwear as outerwear" is a very awkward lie
Lingerie as outerwear was a big thing in the '90s. Remember? Everyone was wearing slips as dresses, lacy camisoles as blouses. And because '90s nostalgia is all the rage these days, Victoria's Secret has released a line of lingerie as clothes. Called the (Un)Dress Code, it's an attempt to market some of their lacy nothings and somethings. But the brand wound up pulling some of the ads from their site after receiving some backlash for the collection on Facebook.
A woman named Nina, who works at Buzzfeed, decided to try out the collection, actually wearing some of the pieces to work, and she definitely proved that these items are not clothes.
https://www.youtube.com/watch?v=2Xiykd0zDI0?feature=oembed
We LOVE the lace pencil skirt, but it is 100% sheer. As in, the Emperor's New Clothes almost invisible.
This green bralette is just a bra. You guys, A BRA. And an itsy-bitsy teensy-weensy one at that. Clearly not meant for all body types.
https://www.instagram.com/p/BJlAPkfBqNJ
The green slip is gorge and so Kate Moss circa 1996.
But also, half not-there, as it's (strategically not shown in the pic above) sheer from the crotch down.
Yeah, this is just lingerie. And, if you want to wear lingerie on the outside, go right ahead!
We're all about personal choices, body celebration, etc, etc.
But just remember: there are some places where it might be deemed appropriate…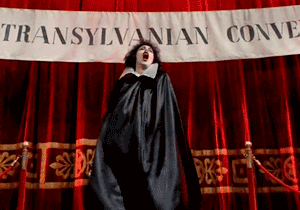 …and other places, like the office, where it won't.