This woman looks amazing in all the outfits her trolls say she "can't" wear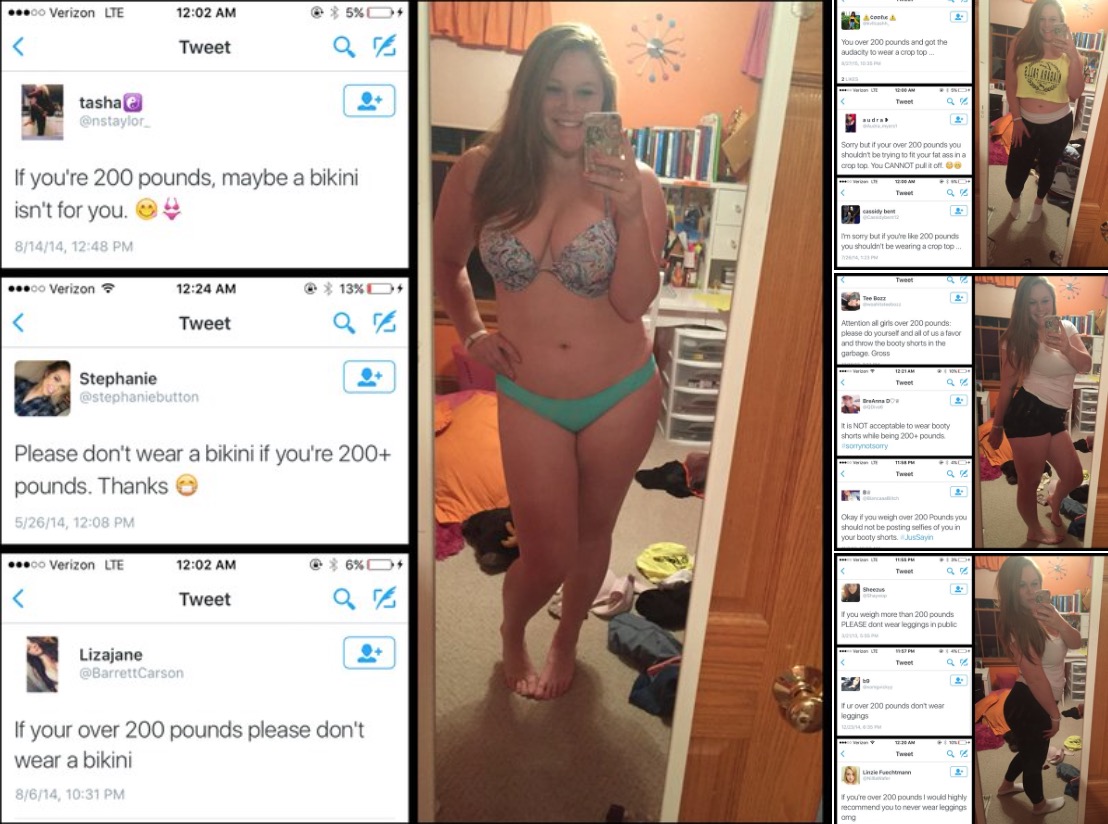 Twenty-year-old Sara Petty is our hero.
The Bowling Green State University student picked up on a horrible Twitter trend: Trolls were shaming women over 200 pounds for wearing various articles of clothing, including leggings, crop tops, bikinis, and "booty shorts."
What Sara did next was enough to stop those haters in their tracks. She donned each of the clothing items that people said she "can't" wear, snapped some selfies, and posted the photos on her own Twitter with the caption, "Girls: Wear whatever the hell you want." Oh, and she looks amazing in ALL of the outfits.
Isn't it time that women stopped shaming other women? Sara thinks so:
"I hope women realize how important it is to stop tearing each other down and uplift each other," Sara told The Huffington Post. "We have a lot going against us as women, we don't need other women against us, too.
"I also hope that girls are able to separate who they are from the number that shows up on the scale, and realize there is no number, high or low, that dictates if you're worthy of feeling beautiful. Body-shaming will probably always be there in some way, but I hope my post helps at least some women feel beautiful in spite of it."
We have no doubt it did. Girlfriend looks good.