What the woman who voiced our beloved Pepper Ann looks like in real life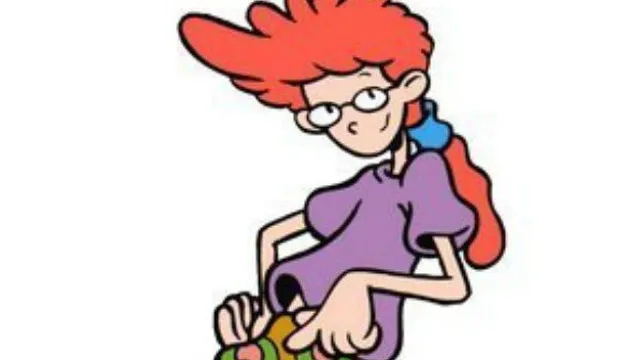 As the theme song stated, Pepper Ann was too cool for seventh grade. Through her classic '90s cartoon show, Pepper Ann taught us that it's rad to go against the societal grain — and we can thank a woman by the name of Kathleen Wilhoite for bringing Pepper Ann to life. Wilhoite voiced the character for all five seasons of the show, and since its 2000 finale episode, Wilhoite has kept up her rad, Pepper Ann-like lifestyle.
In fact, Wilhoite was doing cool things before Pepper Ann even came to her. Her acting career began in the mid-1980s, when she snagged a couple of guest spots on Family Ties, The Jefferson, and Fame.
During and after her voice work on Pepper Ann, Wilhoite also appeared on ER as Chloe Lewis. A few years later, she worked her way to Stars Hollow where she played Luke's sister, Liz Danes, on Gilmore Girls.
According to Bustle, Wilhoite's latest endeavor is a podcast called Suck The Joy, which she runs with Kaore Bonell. They talk about everything from politics to their college years. Speaking of which, Wilhoite has also recently gone back to school.
She ultimately wants to be a teacher. Seriously, how cool would it be to have Pepper Ann as your teacher?
On top of this, Wilhoite has also released two albums and is raising three kids with her record producer husband David Harte.
Pepper Ann was the kid we wanted to be, and Kathleen Wilhoite is the adult we're still hoping to be like. How lucky are we to have such amazing female role models?