This woman told her husband she was pregnant through her Starbucks order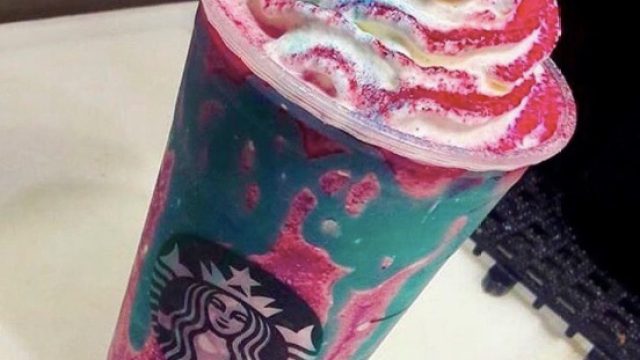 There are many ways to spill exciting news to your significant other…but this one really takes the (unicorn-inspired) cake! We just heard that a woman in Arizona revealed her pregnancy to her husband with a Unicorn Frappuccino! As in, she ordered one of these limited edition Unicorn drinks (which are super aesthetically pleasing with the pink and blue swirls btws!) at the drive-in before going to surprise her hubby at work. She asked the barista, Julia Renee, to write a special message on the cup.
"The lady just came through our drive thru at Starbucks and asked us to write on it for her!, Renee shared with People. "So we did and we tried to make it extra pretty for the news as well."
false
Awwwwwwwwww. That is extra pretty!
via giphyThis made our day, and we can't begin to imagine how surprised and happy this woman's husband would have been when she presented the drink to him. This definitely sounds sappy to admit, but we're going for it full steam ahead: Love makes the world go around in the BEST way.
We're sending so much love and CONGRATS to the happy couple! Now, off to get a unicorn frap? false
Mmmmmmm, yes absolutely.