This woman's job is studying why online dating can suck, and making it better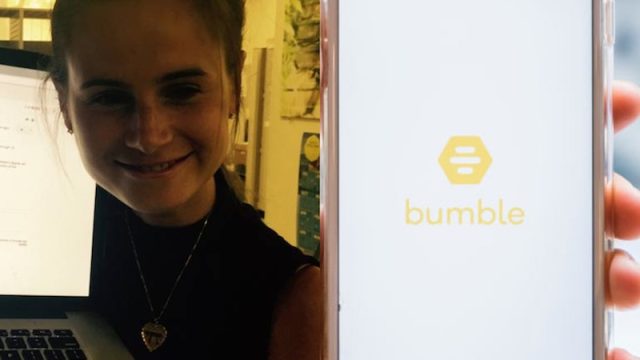 In our Working Girl Diaries series, accomplished women with fascinating careers give us peeks into three days of their lives.
Online dating is rough—that's no secret—but it's not always challenging. After all, recent research suggests that one-fifth of committed relationships start on apps or sites, and 25 percent of Bumble users specifically "went on a first date with someone they met on Bumble in the last month," according to a 2018 survey. So, what about you? Have you ever gone on a date after opening Bumble on your phone, swiping right, and matching with a good-looking stranger, 30, entrepreneur, 7.5 miles away? You can thank Dr. Jess Carbino for that—a woman also called "the Dr. Ruth of the swipe generation" by the New York Post and "the woman who knows more than anyone about online dating" by LA Weekly.
Dr. Jess, who holds a Ph.D. in sociology from UCLA, is Bumble's resident sociologist and an online dating expert.
Dr. Jess's dissertation at UCLA, "Dating in the 21st Century," examined data from online dating sites to make sense of sex, dating, and relationships in the contemporary age—providing her with the kind of insight that many online daters wish they had. By researching user data from Bumble—Bumble has 37 million users, btw—Dr. Jess helps "align social needs with product and user experience," as explained on her website. If you don't have a background in academic research, that essentially means that by organizing hundreds of focus groups and studying thousands and thousands of Bumble profiles, Dr. Jess is able to understand what makes Bumble successful for daters and what can be improved.
When Dr. Jess isn't helping make your dating life easier, she can be found at home in Los Angeles with her husband and two dogs. Here are three days in her life: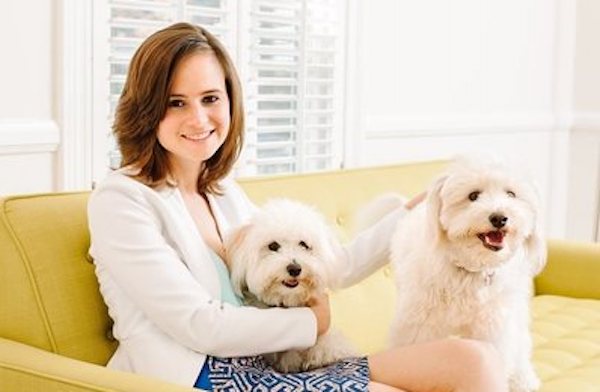 Day 1:
6 a.m.: My alarm clocks (also known as my two dogs, Bonnie and Clyde) stand at the side of my bed and stomp their paws for me to perform my duties and take them for their morning walk. Following their morning stroll—involving smelling bushes and barking at sinister-looking trash cans—I prepare their breakfasts back at home.
6:30 a.m.: My sneakers and hat are on. I bolt out the door and am ready to go for a long run. I have been running for over half of my life, and it's the only way I am able to clear my head.
8 a.m.: Showered and ready to start the day. I go to my office. This requires a long and arduous trek of walking 30 feet into the second bedroom of my apartment, aka my office. The Bumble HQ is based in Austin, and I work remotely from Los Angeles. After sitting at my desk, I start answering emails and Slack messages.
8:30 a.m.: I have my biweekly directors meeting with the Bumble team via Google Hangouts. It's one of my favorite recurring calls because directors from all around the globe (Bumble is available in 160 countries!) share what they are all working on and we have the opportunity to collaborate together.
10:30 a.m.: I speak with the brilliant VP of Marketing for Bumble, Chelsea Maclin, to discuss how we can work together to promote a new campaign using data. I really love working with Chelsea and her team because they do such a great job of making the data we collect come to life so it is accessible for our users. In the past three years, Bumble has grown to become more than just a dating app, and it's allowed me to widen the scope of my research. Bumble is now a social network for the people you don't know yet—in dating (Bumble Date), friendship (Bumble BFF), and networking (Bumble Bizz).
https://www.instagram.com/p/BlorTk9nIsE
12 p.m.: I read a new report about perceptions and attitudes regarding social media. As a Ph.D., I live for studies about my areas of work. This one is particularly interesting to me because it says that three main reasons why social media users have eroding trust is because social media platforms are not effectively controlling fake news, deterring hate speech, or protecting privacy. Bumble worked with the Anti-Defamation League to ban hate speech from the app in 2017, and has taken so many more steps to make the app a safe and accountable platform. I think Bumble is leading the pack in this area.
2 p.m.: "Survey says!" I work on a survey to send to users in the United States so we can better understand their experience using Bumble. Surveys are so critical to the work that I do because they help inform multiple teams, including our product, press, and marketing teams. Results from one of my recent surveys confirmed that the vast majority of Bumble users are looking for a long-term relationship (or marriage!), not a hookup.
https://www.instagram.com/p/Bo2vnWpAQuD
4:30 p.m.: I have a call with Australian radio hosts Mike and Emma about an article about my research featured in Business Insider. Press is a big part of my job, and it's something that I really enjoy. We discuss how users should not assume someone is uninterested simply because your conversation on a dating app has gone cold for a few days. People are really busy and not always on their phones, so sending a friendly message signaling you're still there and interested can be a good move.
7 p.m.: My fiancé Joel and I think about what to order on DoorDash, and eventually land on salads and soup from Tender Greens. While we both like to cook, we often find ourselves outsourcing our dinner to have more time to relax and unwind.
9 p.m.: After answering several emails, it's time to unplug from work. Of course, my go-to is TV. I am streaming a great show on Lifetime called Glam Masters—it's about beauty and makeup. Given that one of my areas of research focuses on attractiveness and social constructions of beauty, I am hooked!
7 a.m.: Bonnie and Clyde's morning routine commences. Let the games begin.
7:20 a.m.: I now stream one of my favorite workouts in the living room. Bonnie likes to lay down on my pilates mat as I am doing my moves. It's not very conducive to working out, but it's sweet and adorable.
8:30 a.m.: I scarf down my favorite breakfast food—coffee yogurt—while answering morning emails. I don't often drink coffee because I consider myself to be naturally caffeinated, but it's fabulous in yogurt form.
10 a.m.: I have an interview with The Guardian about the question I am most curious about answering in my online dating research—and that I researched extensively while getting my Ph.D. at UCLA: What is love? The answer is not straightforward and is very much based on multiple perspectives, but you will have to read the article to get the full scoop.
1 p.m.: I call the talented Bumble PR team to discuss the next few weeks and bat around some ideas. They have such good instincts and are two of my colleagues who I go to most often for advice and ideas.
2 p.m.: I eat some salad and spaghetti squash that I had delivered as I prepare for my focus groups later in the evening.
5 p.m. – 8:30 p.m.: Focus group time! Today I am conducting three focus groups with female Bumble users in Los Angeles about one of our newest product features called Snooze which will "[allow] you to pause activity on Bumble while keeping your connections…so you come back to our community a healthier, more balanced person whenever you're ready" to come back online. It's focused on users' mental health and it's crucial to hear their feedback. Our users are so fantastic – it's amazing to meet with them in person and hear about their experiences using the app.
9 p.m.: Return home and catch up with Joel about our day. He ordered me dinner so that I would have something to eat after I got home from focus groups. Tonight is Peruvian: roasted chicken, plantains, and rice. YUM!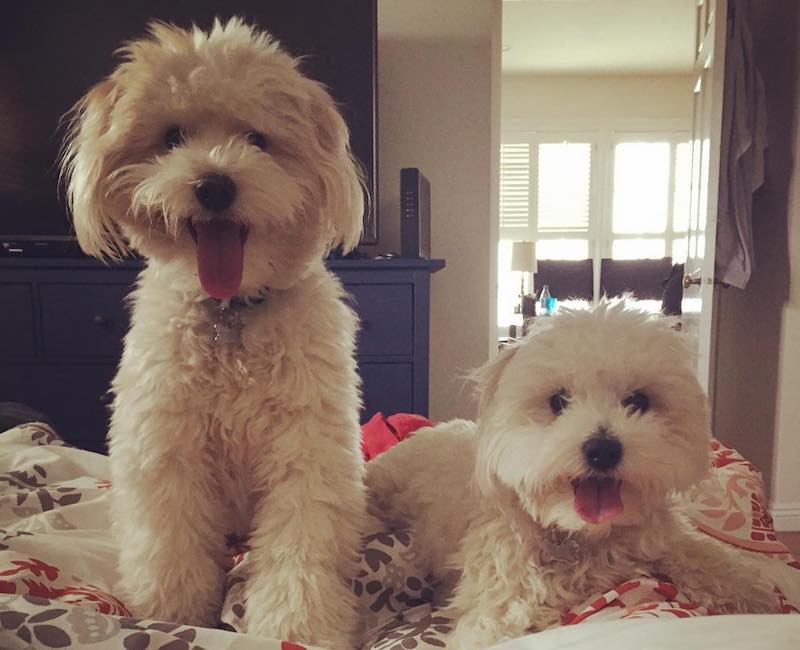 10 p.m.: Throw the ball to Bonnie and Clyde using our iFetch machine. The iFetch is an automated ball thrower that has been a game changer in our household. Clyde is a real athlete and loves to play fetch, so having this process automated has made our lives significantly easier.
11 p.m.: My turn to crash. Lights out.
Day 3:
7:30 a.m.: Bonnie and Clyde must have known I had a late night at work, so they gave me a later morning wakeup call this morning.
8 a.m.: Go to the gym and do cardio on the elliptical while reading The Atlantic and The New York Times on my phone. There certainly never seems to be a slow news day anymore.
9 a.m.: Showered and ready to go! Quick check-in with one of my Bumble colleagues about our Find Them on Bumble campaign, featuring 112 of our most inspiring users in N.Y.C. across dating, friendship and business.
12 p.m.: I have lunch at my favorite L.A. restaurant with one of my favorite people: Alex Williamson, Chief Brand Officer at Bumble (btw Alex spots Ellen DeGeneres sitting three tables over).
3 p.m.: Back home, I finish some research for a special (not yet disclosed) project that I am working on with Bumble's fabulous Chief of Staff, Caroline Ellis Roche.
7 p.m.: I scour OpenTable with my husband and debate whether to go to one of our usual haunts, Scopa, Katsuya, or Jon and Vinny's for dinner. Joel and I end up deciding to instead try a new restaurant, Lunetta, in Santa Monica. I think we found a new favorite spot to add to our circulation. It's got a fun speakeasy feel that we appreciate—and one of the best barbecue salmons in town.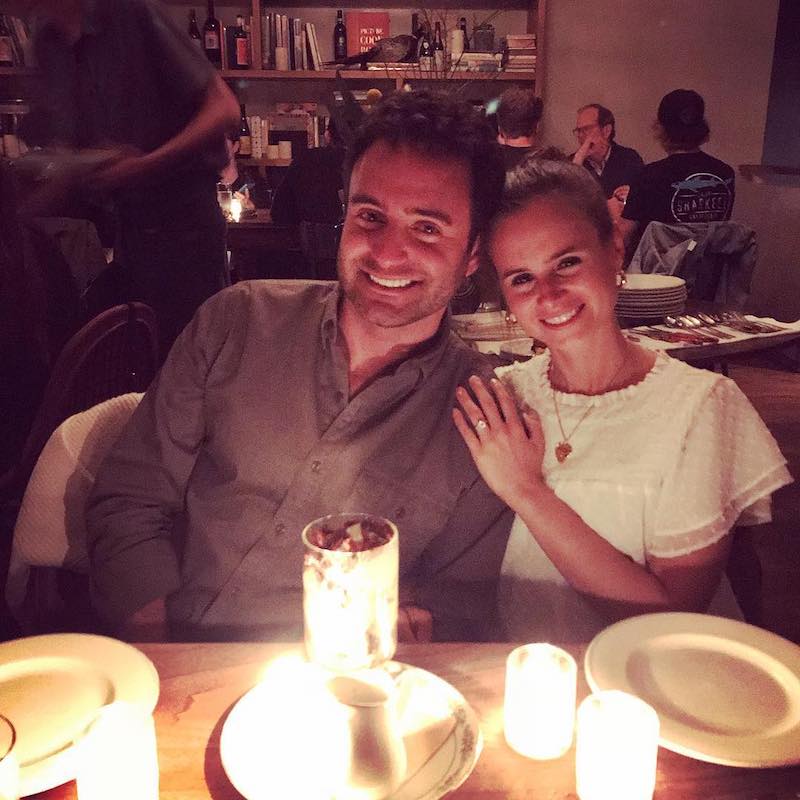 9 p.m.: I take Bonnie and Clyde out for their evening walk, and they run into some of their friends, Tessa and Sweet Pea. We hang out for a while and then bring the dogs inside for treats.
10 p.m.: I look at what new fabulous outfits I can buy on The RealReal—I am obsessed with the app and shamelessly share my deals with anyone willing to lend an ear.
11 p.m.: I watch the latest episode of Vice News, then pull the covers over my head to go to sleep.
For more Working Girl Diaries, check out:
What it's like to be a woman leading TV development at Hulu
What it's like to be a personal stylist to some of the most powerful women in Hollywood, including Shonda Rhimes
What it's like to bring foreign language lessons to the masses at Duolingo
And see more here.