This woman stopped carjackers from stealing her truck at a gas station, and the footage is absolutely chilling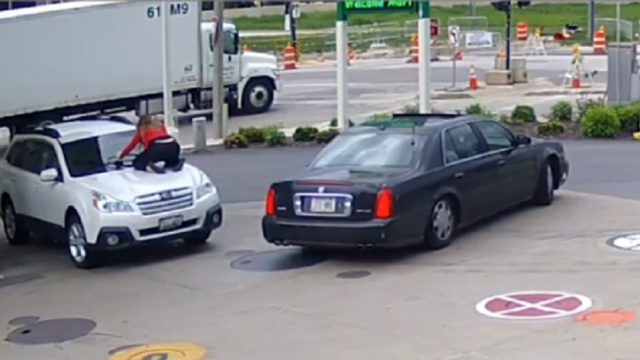 Brace yourselves for some of the most unnerving footage ever: A Milwaukee woman stopped carjackers from stealing her truck at a gas station by jumping on the hood of the vehicle, and watching the incredible scene unfold will put you on edge.
As CNN reports, surveillance video from a Milwaukee BP service station shows 27-year-old Melissa Smith climbing on top of the hood of her SUV, stopping a car thief who attempted to drive off in her vehicle. Apparently, Smith left her vehicle running while pumping gas. When she walked around to the passenger side to return the pump, a man in a black Cadillac pulled up and slid behind the wheel of Smith's vehicle.
Once she noticed what was happening, Smith immediately ran around to the drivers' side and jumped on top of her SUV.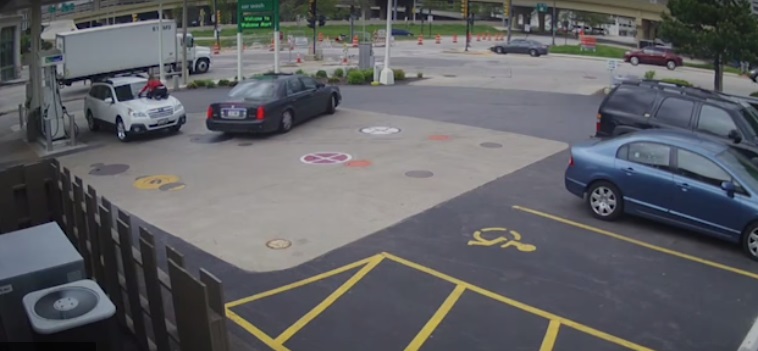 Video of the terrifying incident has since gone viral, with many questioning whether Smith's response to the attempted carjacking was the right thing to do.
"I had this, 'This is not happening to me reaction,' and ran around, jumped around on my car, grabbed my windshield wipers, and didn't let go," Smith told FOX6 News.
Although the thieves turned on the windshield wipers and slammed on the brakes, Smith refused to give up. Eventually, the carjackers got out her vehicle and left the scene in another car, which is said to be stolen. Police are still looking for the suspects.
Smith, who left the scene unharmed, posted about the incident on Facebook, revealing that the thieves still managed to make off with her purse, wallet and her iPhone.
Smith admitted that her actions weren't safe and also understands that she shouldn't have left the vehicle unlocked with the key inside. However, she's glad the video has gone viral so others can be aware.
"I'm glad people are seeing (the video) and know this can happen to anybody.  Anywhere," she said. "I did not expect that to happen at 2:00 in the afternoon."