This woman staged a romantic photoshoot, but not for the reason you think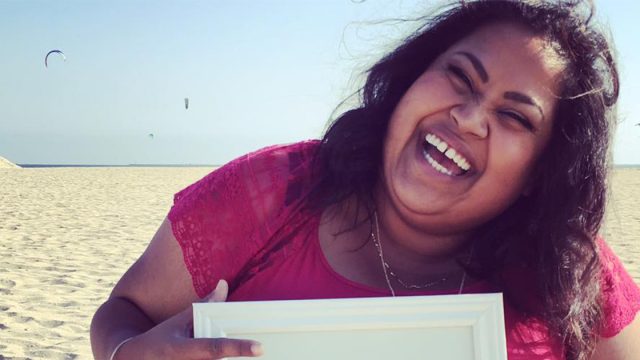 People on social media love to share their life achievements and special moments. It's one of the things that we really enjoy about it; we live to see which friend has got married or engaged, the (often hilarious) baby photos, honeymoon pics, and lovely staged photoshoots.
Of course, relationships and family are amazing, but there are so many other life achievements and moments that deserve to be shared with friends and family. For 37-year-old Benita Abraham from Long Beach, CA, it was the joy of getting a new job that she really wanted to share with the world.
However, rather than just post a status like you might expect, Benita decided to take things one step further.
Benita took to Facebook to upload a HILARIOUS romantic photoshoot with her job offer.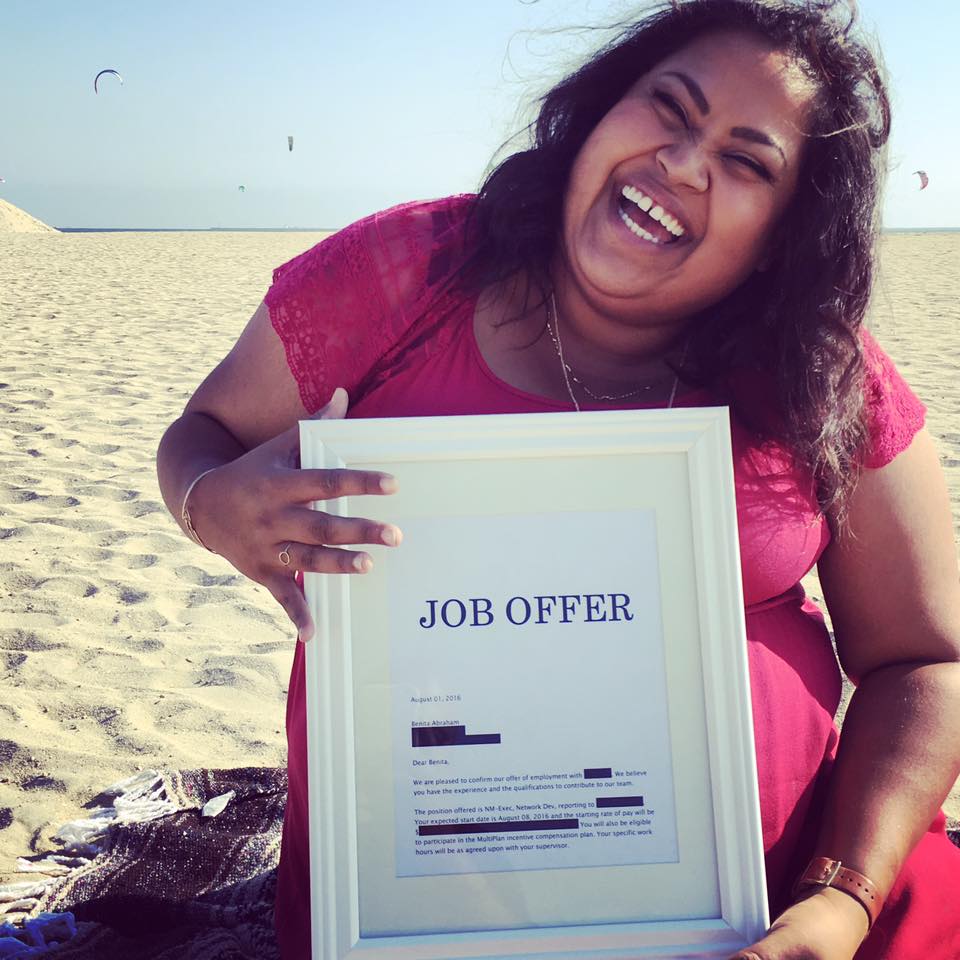 "So excited to share my happy news with my FB family!" she wrote on Facebook. "I finally found my soulmate, my perfect match, my boo. After 7 long months, I found the perfect job with a company that truly cares about its employees and one I will learn so much from."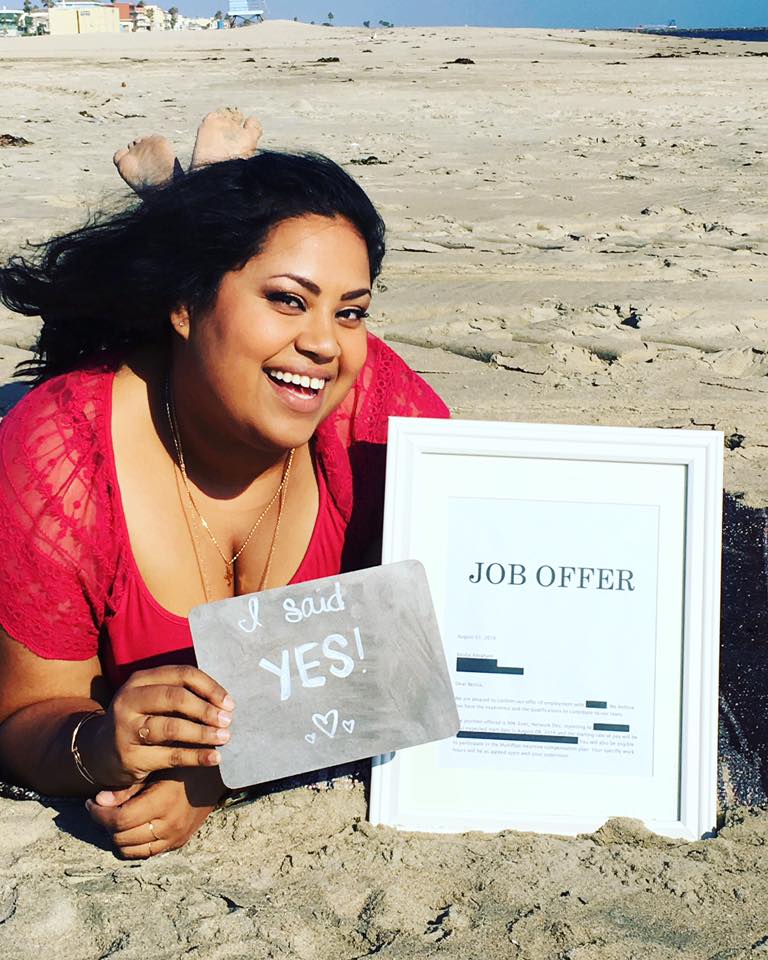 OMG we're crying actual tears of laughter. This is so brilliant.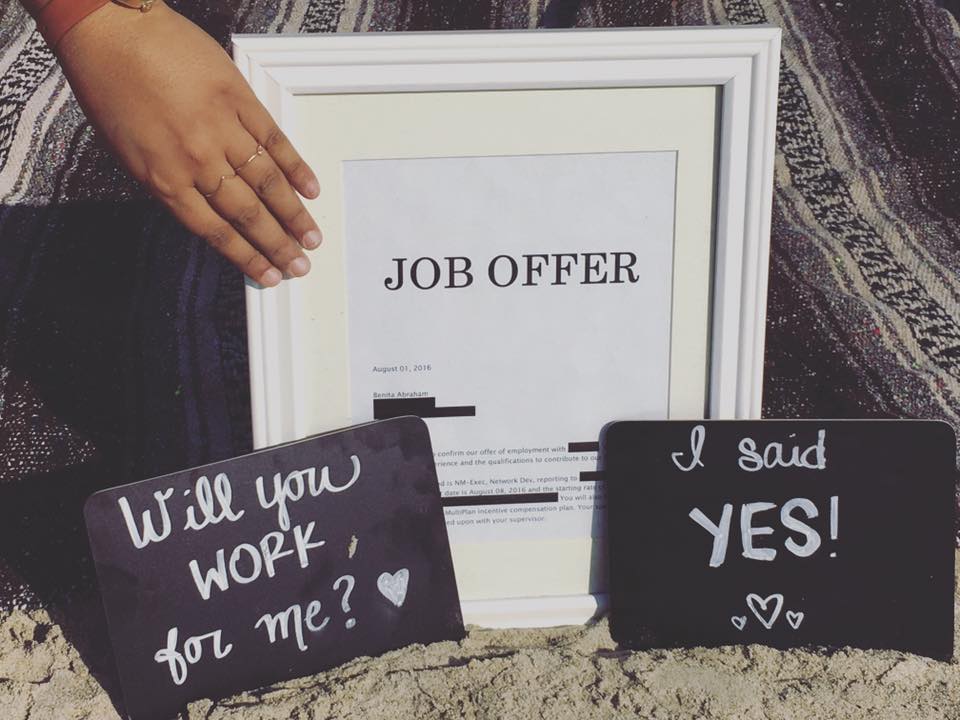 Benita charted her 'relationship', sharing important dates like interview dates and the all important first day.
She even shared some more…intimate photos.
"#Employedwithbenefits" ?
Benita got merch and cookies made, too! #RelationshioGoals or what?
The entire photoshoot was uploaded to Facebook and has since been shared nearly 15,000 times.
Speaking to Huffington Post, Benita said that she just wanted to have some fun. "I love that complete strangers are getting a kick out of this!" she said. "I've received so many sweet messages.. That really warms my heart and makes all this attention less overwhelming." 
We totally love it when things like this happen, don't you?
Benita started her new job this week and we really hope that she's enjoying it! We wish you all the best!
See all of Benita's romantic and hilarious photoshoot below.
https://www.facebook.com/benita.abraham.9/media_set?set=a.10154259364775726.1073741836.705250725&type=3&pnref=story