This woman is bringing attention to a rare form of breast cancer after her "sunburn" turned out to be something more
We know to check our breasts for lumps and get mammograms, but there's a rare form of breast cancer that isn't detected by either of these practices — and Jennifer Cordts is bringing attention to inflammatory breast cancer (IBC). Two years ago, Cordts noticed a red spot on her breast that looked like a sunburn.
"I went and got a mammogram, and it came back normal, she told Dallas-Fort Worth news station WFAA. "I was told, crazy enough, that my bra was too small.
Lumps are rarely a symptom of IBC, which is why it frequently goes undetected.
But when the spot on Cordts' chest didn't go away, she began Googling the symptom — and IBC was the first thing that popped up.
https://www.youtube.com/watch?v=nG1jjKzHdKE?start=323&feature=oembed
A biopsy confirmed that Cordts had stage 4 IBC.
"I remember [the doctor] saying inflammatory breast cancer, and all I could think about was what I had Googled, she recalled. "Because what I had Googled said that everybody dies.
IBC is caused when cancer cells infiltrate the skin and lymph vessels of the breast — and, rather than a lump, the vast majority of patients develop a rash or tiny skin nodules. Other warning signs include bruised skin, an inverted nipple, and swollen lymph nodes under the arm or near the collarbone.
When Cordts was diagnosed with this aggressive form of breast cancer, doctors told her she had three to five years to live.
Treatment for IBC usually involves a combination of chemotherapy, surgery, and radiation.
Cordts is currently undergoing radiation therapy, and she gets PET scans every three months so doctors can see if the cancer has spread.
Cordts is telling her story because she hopes it will help other women.
"I really want this to educate," she says. I really want someone to go 'Oh my gosh I have redness in my breast. I better … push past the mammogram and ask for some more tests.'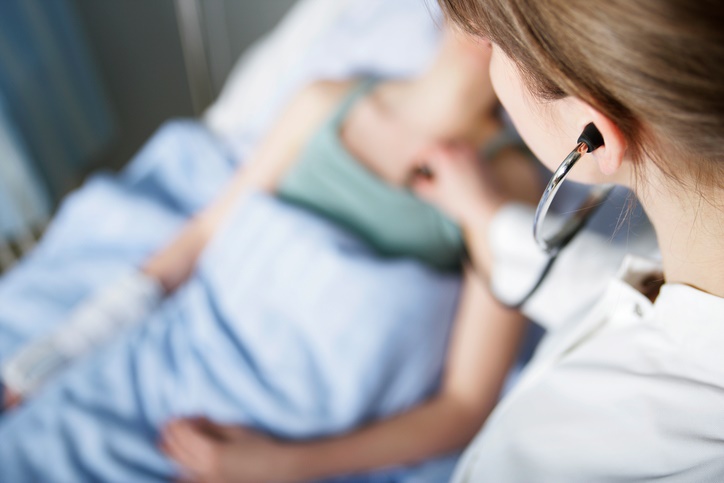 Marleen Meyers, MD, a medical oncologist at NYU's Perlmutter Cancer Center urges women to err on the side of caution if they spot a rash or redness on their breasts.
"Any rash that doesn't resolve within a few days or is associated with other symptoms such as shortness of breath or fever should be evaluated, Meyers says. "If you see something, say something.
Cordst' story is a sobering reminder that doctors aren't always right — and it's so important to trust our instincts and push for further tests if we sense something is wrong.