The woman who wrote a dating profile for her husband in the "NYT" sadly passed away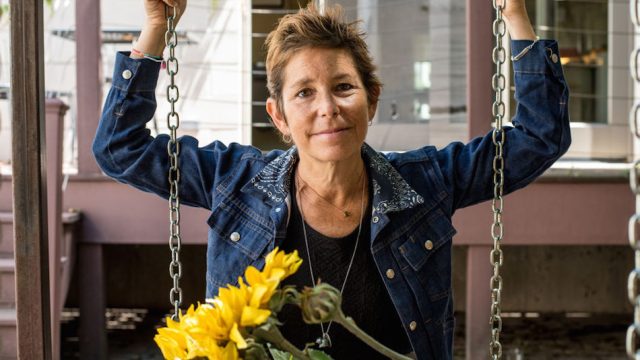 Though everyone who knew her or read her "Modern Love" essay in The New York Times understood that this day would inevitably come, it doesn't make it any easier to report that Amy Krouse Rosenthal died of ovarian cancer on March 13th. The author wrote a dating profile for her husband — entitled "You May Want to Marry My Husband" — and touched the world with her honest portrayal of love and loss.
As Krouse Rosenthal knew she was dying, she wanted someone else to experience her husband's love after she was gone. But her words not only showed what a wonderful man her husband is, they showed what a remarkable person she was.
In a statement, the author's longtime literary agent Amy Rennert confirmed that Krouse Rosenthal had died on Monday, March 13th at the age of 51.
Rennert wrote of her friend:
"Everything Amy did was life and love affirming. She was such a bright light with a great sense of wonder. Amy loved her family. She loved words, ideas, connections. She taught us that life's seemingly small moments are not really small at all."
https://www.youtube.com/watch?v=o3eZvEIdmq4?feature=oembed
"Amy's final essay, written under the most difficult of circumstances, a love letter to her husband Jason, was the ultimate gift to him and also to the rest of us."
The New York Times reported at the time of Krouse Rosenthal's death that her story about her husband Jason Rosenthal had already had about four and a half million readers online.
Krouse Rosenthal will continue to live on through her amazing words, as her "Modern Love" essay, children's books, and memoirs prove. People will remember the remarkable woman by her generous spirit and her ability to inspire others.
https://www.youtube.com/watch?v=spjhP0_nayI?feature=oembed
In this time of mourning, we send her husband, three children, and the rest of her loved ones so much love.