This Latina creates candles that make us nostalgic for our mom's horchata
Three words: We love candles. If we could have our entire home covered with the warm, sweet scents of our favorites, then we'd probably never leave. And now, we have a new candle company that's already has us reaching for our wallets. Say hello to Oh Comadre candles. Started by Marcella Gómez, who spends her days as a wound nurse, this is the ultimate side hustle that anyone who loves horchata will appreciate.
Inspired by her Latin background, Marcella creates sources of light in scents like horchata, concha, and even one that's Vicks VapoRub-inspired. The store started in 2016 when Marcella realized it would probably be cheaper to learn how to make candles than to continue buying them.
The coolest part, besides the scents, is that each of these candles is handmade in Marcella's kitchen.
In fact, this is where she does everything from making the candles to testing out new scents. Although business was slow back at the start of her venture, now it's so busy that sometimes Marcella has to call her mom and aunt for help packaging up the candles.
As for the best-selling candle? Well, that's the fresa con crema one, aka strawberries and cream, which is said to smell like strawberry with a hint of acai. It even has a strawberry melt on it, to make it look like a strawberry floating on the candle. That's attention to detail.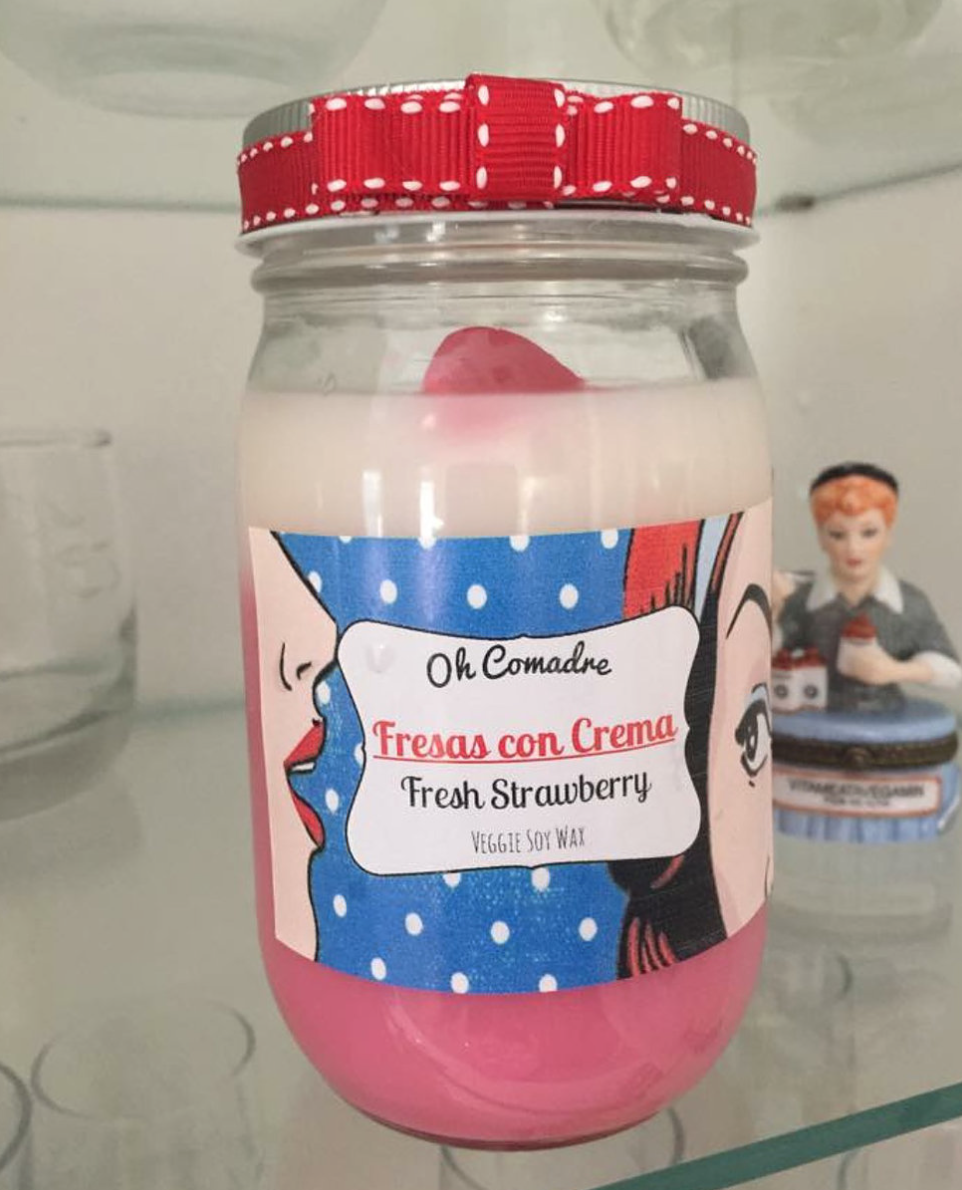 In an interview with Remezcla, Marcella speaks of the inspiration behind her candles. She says,
"These candles are a reflection of me. I'm a Latina mother, wife, and full-time nurse. The candles are also a celebration of a Latina woman. The more reason the candles have to be the best I can make."
Since most candles are $15 or cheaper, you don't have to decide which one to buy. Nope, you can have your churro and smell it, too.