This woman is boycotting before and after body photos to prove that eating disorders aren't always visible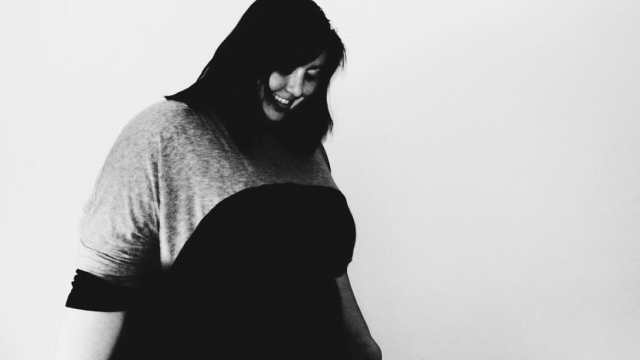 Though National Eating Disorder Awareness week has come to a close, that doesn't mean spreading awareness has to stop. After all, we're still seeing many of the brave, bold, and beautiful ways people are sharing their own stories. One such way is through the hashtag #BoycottTheBefore.
Started by 22-year-old Lexie Louise, the hashtag aims to bring to light the fact that every eating disorder survivor has their own path to recovery, as do their bodies (which often don't look the same). By replacing her "before" photos with a black box that says "I am so much more than a 'before photo.' #boycottthebefore," Lexie has started a movement that allows those recovering from eating disorders to have even more control over their bodies and how they're viewed.
Lexie sums it up perfectly on an Instagram post, saying
"It is a huge misconception still that those who have eating disorders must be physically underweight to be considered struggling. It reinforces a misconception that you can see who is struggling. The truth is: we aren't telling the whole story through these photos, even with our captions. There are people in recovery who don't feel comfortable sharing their photos at all. And there are also people in recovery who simply cannot relate to having any shocking physical changes."
This is a powerful sentiment that many of us who haven't dealt with eating disorders often overlook. Every body is unique, so how can we expect every body to look the same? Thankfully, Lexie's powerful message has been all over social media with over 1,000 posts using the hashtag on Instagram, encouraging others to share their own stories.
This hashtag is a brilliant reminder that as long as you keep living and keep taking baby steps, you're still moving forward, and that's all that matters.
https://www.instagram.com/p/BRRL2JXF2uY
Thank you, Lexie, for your inspiring words and message!