The "Wizards of Waverly Place" actors reunited at a cast member's magical wedding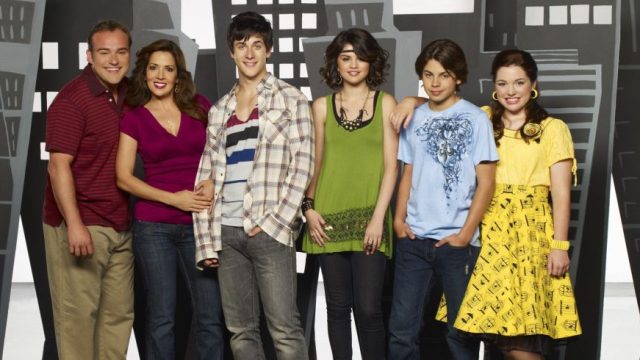 There was a very Waverly wedding this weekend and we have the photos to prove it! The cast of Wizards of Waverly Place reunited at David Henrie's wedding over the weekend and it looked more than magical. The entire Russo family (Selena Gomez, Jake T. Austin, David DeLuise, Maria Canals-Barrera) — plus Harper Finkle (Jennifer Stone) — was there to cheer on their onscreen son/brother/friend on his big day.
Gomez posted a photo to her Instagram showing the cast then and now. Besides the kids being a bit more grown up, everyone looks the same!
"Very much in my feelings about my big brother getting married," Gomez captioned her post. "Even though we for sure knew it would be him first. May God bless you and your beautiful wife Henrie! 💕"
The Russo matriarch, Maria Canals-Barrera, also posted a photo with her reunited TV family, describing the reunion as "beyond magical."
She may have been a mortal, but Mrs. Russo knows how to work a good magic pun into conversation.
And David Henrie posted a photo of the reunion to his Instagram. He captioned the pic,
"It was truly and honor to have my whole cast come to my big day! Could be more blessed and appreciative of all that we did together... Many memories I'll never forget and always cherish."
We live for childhood show cast reunions. Seeing these photos of the Wizards cast makes us want to be friends with them ~so bad~.
https://www.instagram.com/p/BTMtcKUADoO
We're so happy that Wizards of Waverly Place brought this amazing group of people together, and we're even more happy that they are still so close to one another!