An artist just imagined what J.K. Rowling's newly-announced Wizarding schools would be like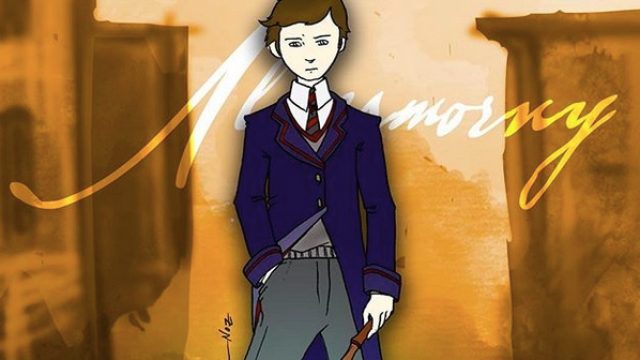 With the big Wizarding World-rocking announcement that there are half a dozen magical schools around the world, chances are you've daydreamed a little (or a lot) about which one would be a perfect match for you. Located in the United States, South America, Uganda, and Japan, these four schools each come with an impressive roster of studies, and of course, students.
So while our acceptance letter (or, in the case of Uagadou a "Dream Messenger,") to Ilvermorny, Mahoutokoro, Castelobruxo might still be in transit, let's take a second to really imagine ourselves as students at one of these fine schools. We don't even have to imagine much, because LA-based artist Michael Nozich has perfectly captured what First Years probably look like.
The students at Ilvermorny are channeling Ravenclaws, since they're dressed in dark, navy blues. With the long trench coat and tie, these students are head-to-toe in some turn of the century style.
Castelobruxo, which is located in the rain forest, incorporates lots of Earth-tones into their outfits, and Uagadou has its students dress in traditional African garb, while still bringing elements from today. Love the white wand.
The real stand out from this batch is Mahoutokoro, which if you remember, has magical (literally) color changing robes. Seeing this IRL up on the big screen (or on Pottermore) can't come soon enough.
We'll get the first real look in Fantastic Beasts and Where To Find Them — opening November 18 — and if you're looking for more perfectly done artist renditions, check out all of Nozich's work on his Instagram and website.