Here are 16 magical brands that will totally cast a spell on your beauty routine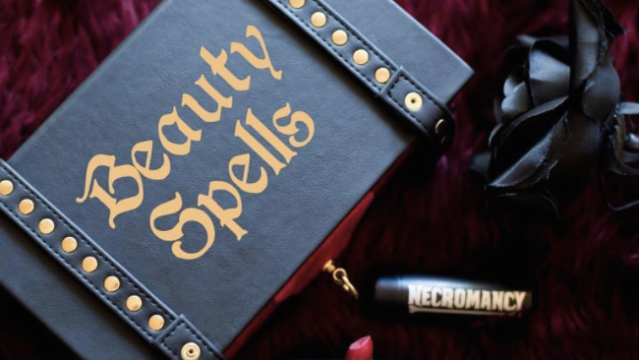 Beauty and magic go hand-in-hand. Witch-inspired beauty products often draw scents, shades, and package art from magickal themes. As it becomes easier than ever to begin your start up, many women in touch with the magickal arts are pursuing beauty businesses as well.
Think of your current beauty routine, aka beauty ritual. Perhaps you have a bathroom counter or vanity — that is definitely your beauty altar! Candlelit baths, essential oils, and even adding a charcoal smolder to your eyes or red rouge to your lips has its ties to a mystical history. In addition to rituals and rouge, most beauty ingredients have been used since ancient times such olive oil, lavender, and lemon.
They might not be using eye of newt (actually, most of these are vegan!), but here are 16 of our favorite witchy beauty, skincare and cosmetics brands!
https://www.instagram.com/p/BSrPC19BuAG
These sisters approach cosmetics recipes like potion making, and the results are tremendous!
Storybook broke ground with their magic wand-inspired makeup brushes, but now they have an entire witchcraft-themed eyeshadow palette with liquid lipsticks to come.
From printed soaps to scrubs to amazing bath bombs, Witch Baby Soap is a great addition to any bath ritual!
Crptic's tagline might be "beauty for the obscure," but we aren't buying it. These soft matte lipsticks are vegan and cruelty-free and look amazing on everyone, witch or not!
This vegan cosmetics brand is known for their amazing liquid lipsticks, especially their metallics!
Purveyors of fine oils (aka addicting perfumes), nail lacquers, and hair glosses, BPAL will rope you in with their extensive catalogue of scents!
If you're a fan of bewitching colors and wand-free classic lipstick, Necromancy is for you!
You probably have seen their Mystifying Mattifying Ouija Planchette ($20), but they also have a coffin-shaped Elvira palette, so drop everything!
https://www.instagram.com/p/BOQW9owD_VV
Looking to share some magic with someone a little more masculine? Rebels Refinery serves up lip balm, soap, and beard oil all full of natural witchy vibes!
These liquid lipsticks come in perfect nudes as well as wilder shades like teal and lavender.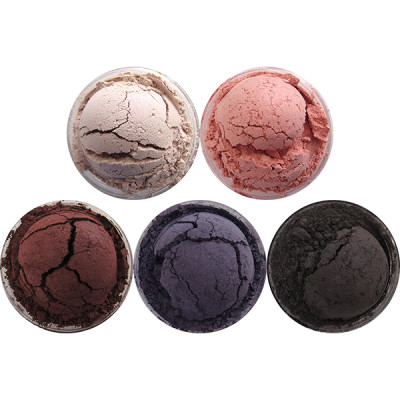 An offshoot of Shiro Cosmetics, Detrivore has put out collections inspired by Krampus, The Daedric Princes, and The Blood Countess. We are dying over these Elizabeth Bathory eyeshadows, and they're only $29.25 for the entire set!
Notoriously Morbid has an extensive cosmetics catalogue of shimmery shadows, highlighters, and lip products!
The White Witch Parlor has you covered in magickal beauty from head to toe. From the New Moon Charcoal Face Mask to the Spiced Clove lip balm, everything is blessed with stones with magickal properties!
https://www.instagram.com/p/BRTErZLAcu-
One of the only brands to ever make it into Sephora with pure white foundation? Goth girls everywhere rejoice. With "Highlights from Beyond" and "Raven" mascaras, Illamasqua is subtle and bold all at the same time!
These matte vegan lipsticks come in so many spooky colors with names to match. We totally love Tombstone and Broomstick!
Medusa's Makeup is a veteran of the indie beauty game. Their extensive line features everything from primer to brush cleaner, and everything in between!
Have these brands cast a spell on you too? We are totally bewitched!