WitchEmojis are perfect for all our ghoul gals out there
All hail the witch, the woman who isn't afraid of her own power, the feminist icon we can all channel in our own ways. And now we have a new, easy way to work with the power of this archetype — through emojis. WitchEmojis are emojis inspired by the modern day witch, and they're as cute as they seem.
Created by Pam Grossman, who is a practicing witch herself, WitchEmoji is the answer to all your full moon prayers. The sticker pack, which is available on the App store, features spell books, familiars, magic symbols, and (of course) an ethnically diverse set of witches.

HelloGiggles spoke to Pam about the app, and when asked what inspired her to create it, she said that she's been fascinated by magick and witchcraft her whole life, approaching the subject in her writing and work, and also in her own practice. As the witch has become more popular in the past five years, she's noticed a lack of support from the tech world. She says,
"There's still no witch emoji on Twitter, the Facebook stickers I've seen aren't that relevant, and the new batch of Apple emojis coming out have a kind of sorceress/mage looking lady, but not an iconic witch.  My friends and I have had to cobble together our own weird pictorial witch language: crystal ball! Crescent moon! Lightning bolt! It struck me that there was a real need for this, or at least an ardent desire. So I decided to figure out how to make some myself, and WitchEmoji was born."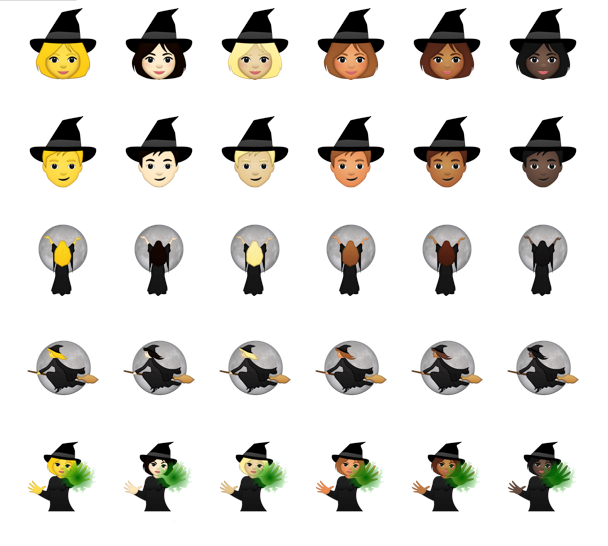 The pack features witchy women in a practice called "drawing down the moon." It has witches flying on a broom, and casting spells. This is the perfect mix of the classic imagery of the witch and a more modern take on what witchcraft is actually like. Pam's definition of a witch matches the feeling of the app perfectly:
"A witch is someone who has power on their own terms, and who uses the magic of their imagination to change themselves and change the world."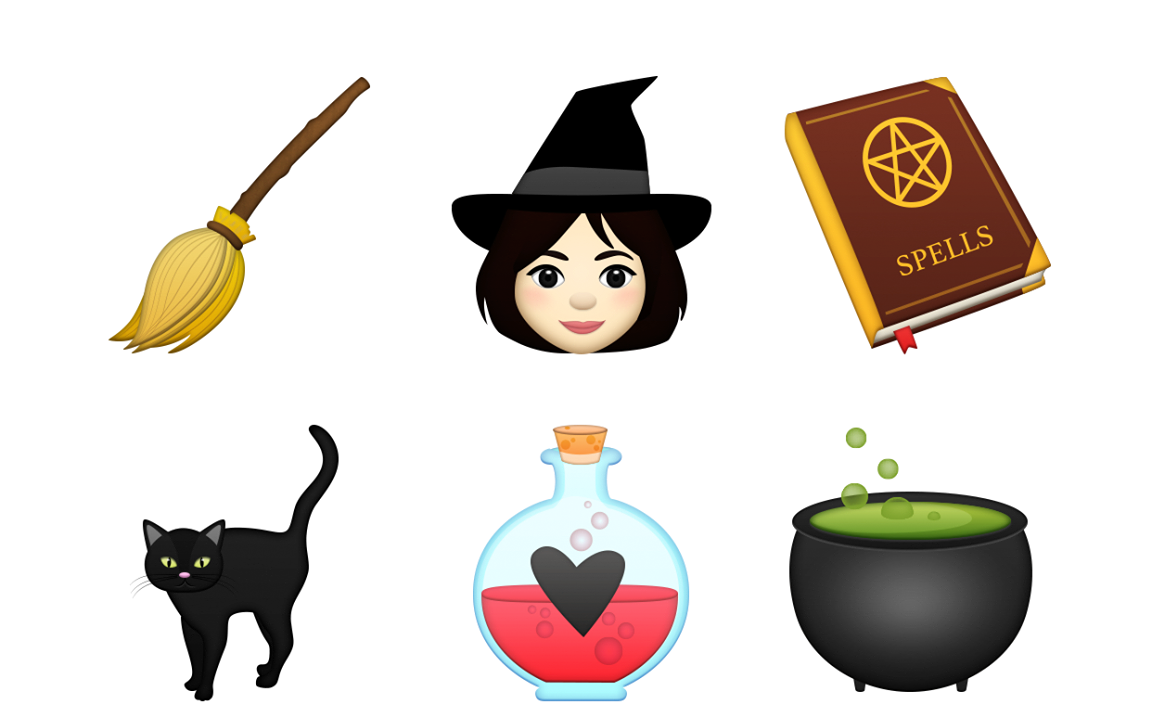 And of course, besides witches, there are plenty of magical items as well. Pentacles, athames (or ritual daggers), the triple goddess symbol (which is a full moon between two crescent moons), cauldrons, and spell books all make appearances on this app.
So the next time you're watching The Craft and want to express your feelings in full, there's an app for that.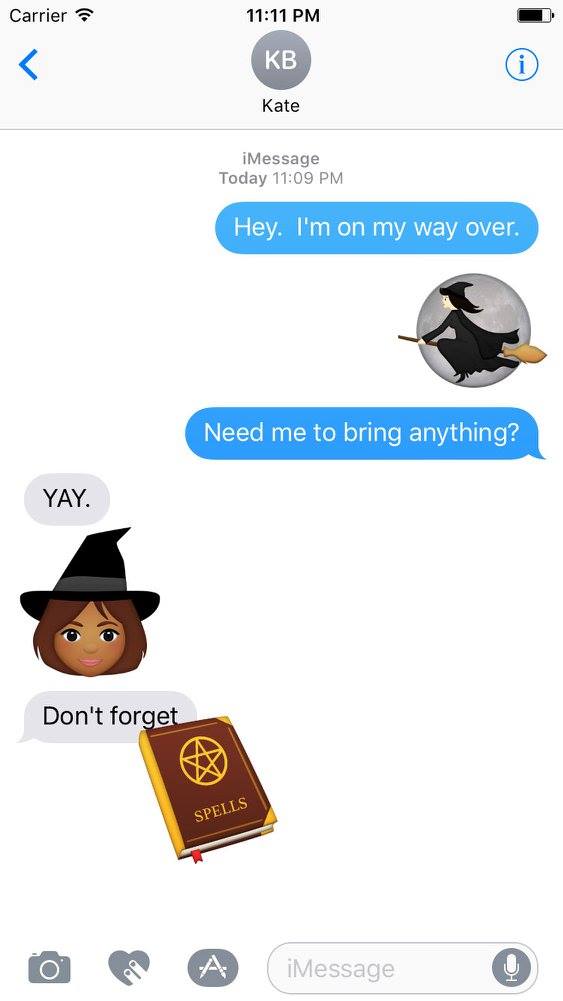 Here's to making texting a little bit more magical.