We wish we could be as chilled as Lana Del Rey listening to jazz by the ocean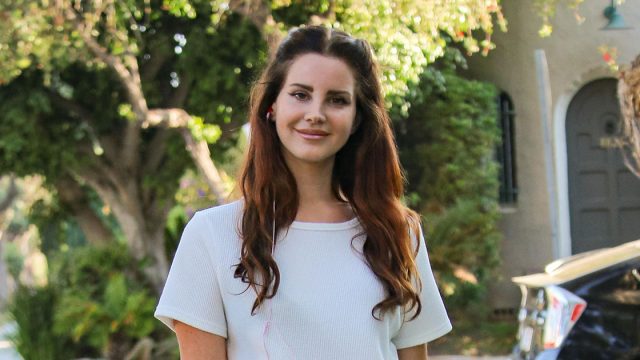 If you ever feel like the world is getting to much for you, then you might need to take leaf out of Lana Del Rey's book and listen to jazz by the ocean.
You might be aware that we *totally* relate to Lana Del Rey. We love everything about the singer, from her old school Hollywood glamor to her intricate, playful, and melancholic music.
The singer, who is getting ready to release new music later this year (PLEASE LANA, WHERE IS YOUR NEW ALBUM!?), took a break from sharing science videos about chimera to let fans know that she was just, you know, hanging (and getting high) by the beach and listening to some jazz with her sister.
https://www.instagram.com/p/BP-hK1DloZl
"The other day when my sister was taking pictures, my make up artist asked me to go upstairs to see if I liked my make up - while I was checking it in the phone, the most beautiful song came on K jazz… I looked it up later and it's called spark by hiromi," she wrote. "Just wanted to say thank you Pamela for my beautiful make up and thank you Chuck for my beautiful pictures, and thanks to the station for playing this pretty song that reminded me that those who are lucky enough to be by the sea are lucky enough [sic]."
The last time we saw Lana floating around a balcony by the ocean was in her "High by the Beach" video, and it's safe to say that things weren't *quite* as zen and chilled then. In fact, the clip sees the singer fighting back against an intrusive paparazzi in a helicopter by using a massive gun to blow it up.
https://www.youtube.com/watch?v=QnxpHIl5Ynw?feature=oembed
Given that it's been five (!) years since Lana Del Rey released her incredible debut album Born To Die, now seems like the perfect time for her to drop some new music. And, if rumors are to believed, the singer is working alongside Emile Haynie, Rick Nowels, and Benny Blanco on one of the songs, said to be called "Young & In Love." Both Haynie and Nowels worked with Del Rey on her debut, so perhaps we can expect a more upbeat sound than her two previous offerings, Ultraviolence and Honeymoon (both of which we LOVE btw).
Meanwhile, however, it seems that Lana is quite content to just listen to jazz and relax by the sea. And who are we to argue with that, eh?