Winter is here for the "Game of Thrones" cast, who is enduring some intensely cold weather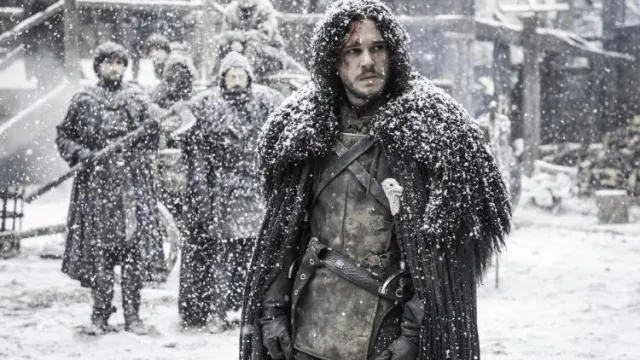 Winter has finally come for Westeros. In fact, that's a major reason season 7 of the HBO hit show had to be delayed. But now that they're actually filming in intensely cold weather, the Game of Thrones cast and crew have a whole new set of challenges to face.
As Sansa and Jon confirmed last season, winter finally came after all. So, obviously, the show's scenery has to reflect that. But these cold weather conditions are creating a bunch of new issues.
According to Page Six, many of the cast and crew filming in Iceland have faced an especially hard winter. They only have daylight for 5-6 hours every day. And in that limited amount of time, they're having issues with the heavy winds and intensely cold conditions. It can apparently feel as cold as negative 13 degrees Fahrenheit. 
Not only do the heavy winds chill you to the bone, but they also are causing some major logistical issues when it comes to recording sound.
The actors have to often shout in order to get their dialogue picked up. And, in between takes, they take cover in heated "Russian tents," which are anchored into the frozen ground and able to withstand the 100 mph winds coming at them.
Some of our favorite characters, including Jon Snow, Davos Seaworth, and The Hound are all enduring this weather.
Interestingly, Paige Six also says that Joe Dempsie (aka the long-lost Gendry) is also filming in these chilling conditions. So maybe we'll finally figure out where he's been these past few seasons?
We seriously admire the cast and crew's dedication to filming under these insane conditions for this incredible show. And we have no doubt the highly-anticipated Game of Thrones Season 7 will be totally worth it.