10 winter activewear pieces that keep us working out in the cold
There are so many excuses to skip your workout during this time of the year. The weather, daylight savings—the list is a long one. And maybe all you need is some activewear to keep you warm and get you excited for your next workout. Wherever you are with your fitness routine, it's important to keep yourself motivated. If trying a new fun new fitness class to get things going isn't your jam, why not buy a new piece of activewear to get you out of your rut? 
With the steady popularity of athleisure, fitness brands have stepped up their game by designing more fashion-forward activewear like leggings, sports bras, and tops. Many  have also collaborated with designers on capsule collections that are stylish and often highly coveted.
When the chilly temperature hits, it's important to not only layer up but do so with the right features to keep you warm and dry. Fitness brands are always raising the bar when it comes to improving technology, and it just keeps getting better. And who knows, maybe a cleverly designed sports bra or a retro gym bag might be the trick to getting you out the door despite the temps.
1Nike Windrunner Sherpa Jacket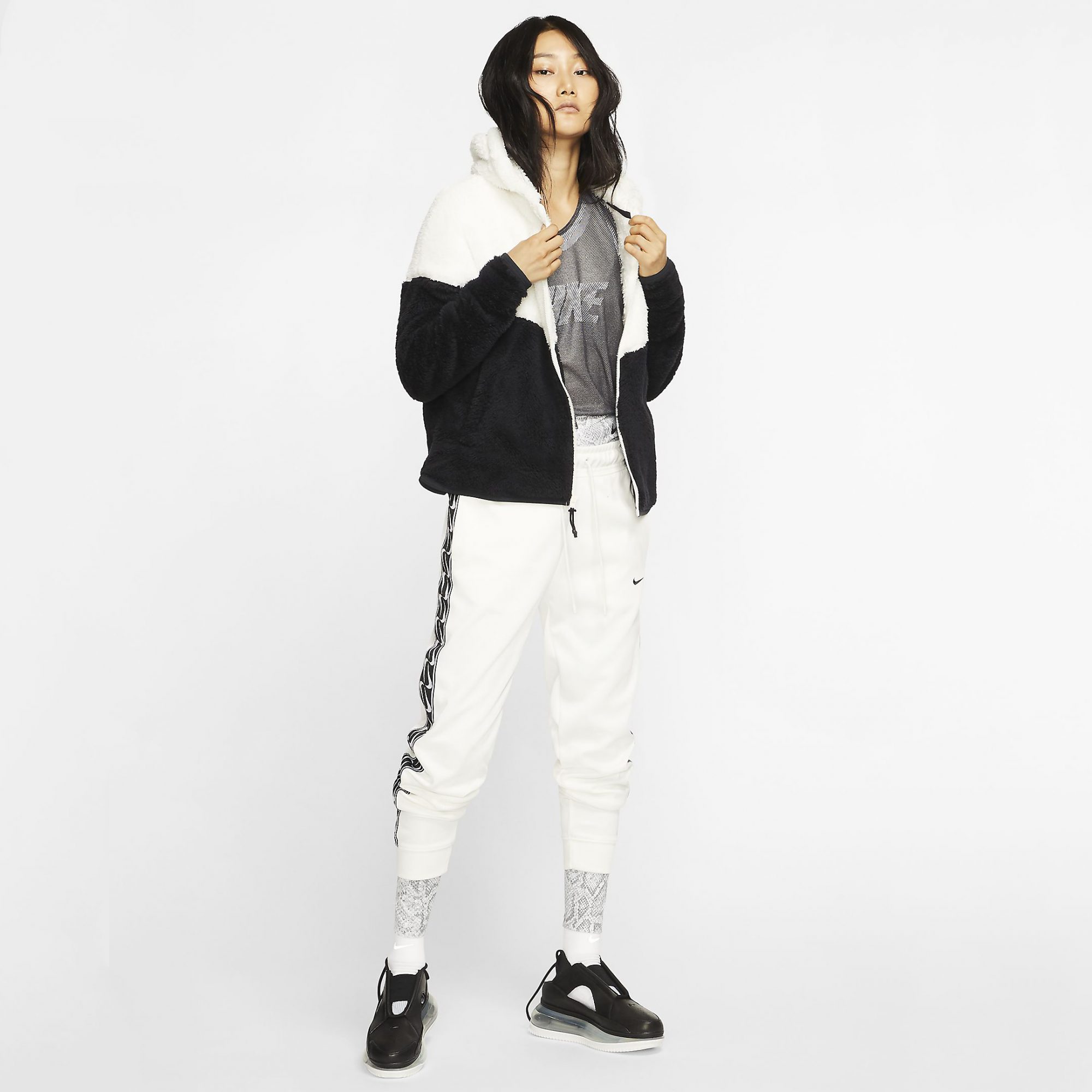 Layer up with a warm fleece jacket that will make any of your active outfits stylish. We predict this will be in heavy rotation, even when you aren't heading to a spin class.
2Athleta Brush Strokes 7/8 Tight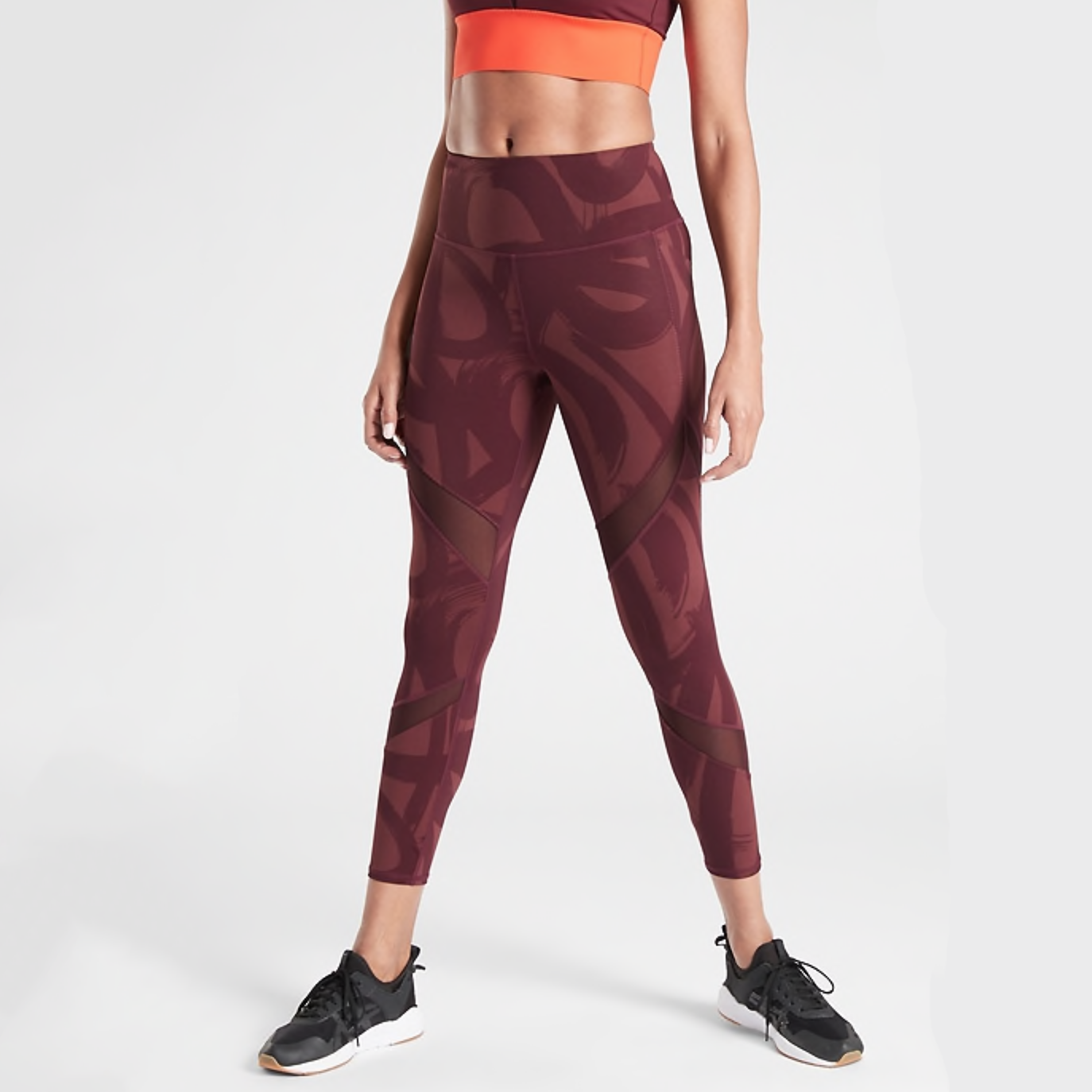 Produced from Powerlift fabric that feels cool to the touch and will support your body, this is the perfect legging for a fun boxing class or any medium-to-high intensity workout.
3Asics Gel-Nimbus 21 Running Shoe

The much-beloved sneaker keeps your feet supported during your run—this is the much-needed replacement to your current kicks.
4Marks & Spencer Extra High Impact Zip Front Sports Bra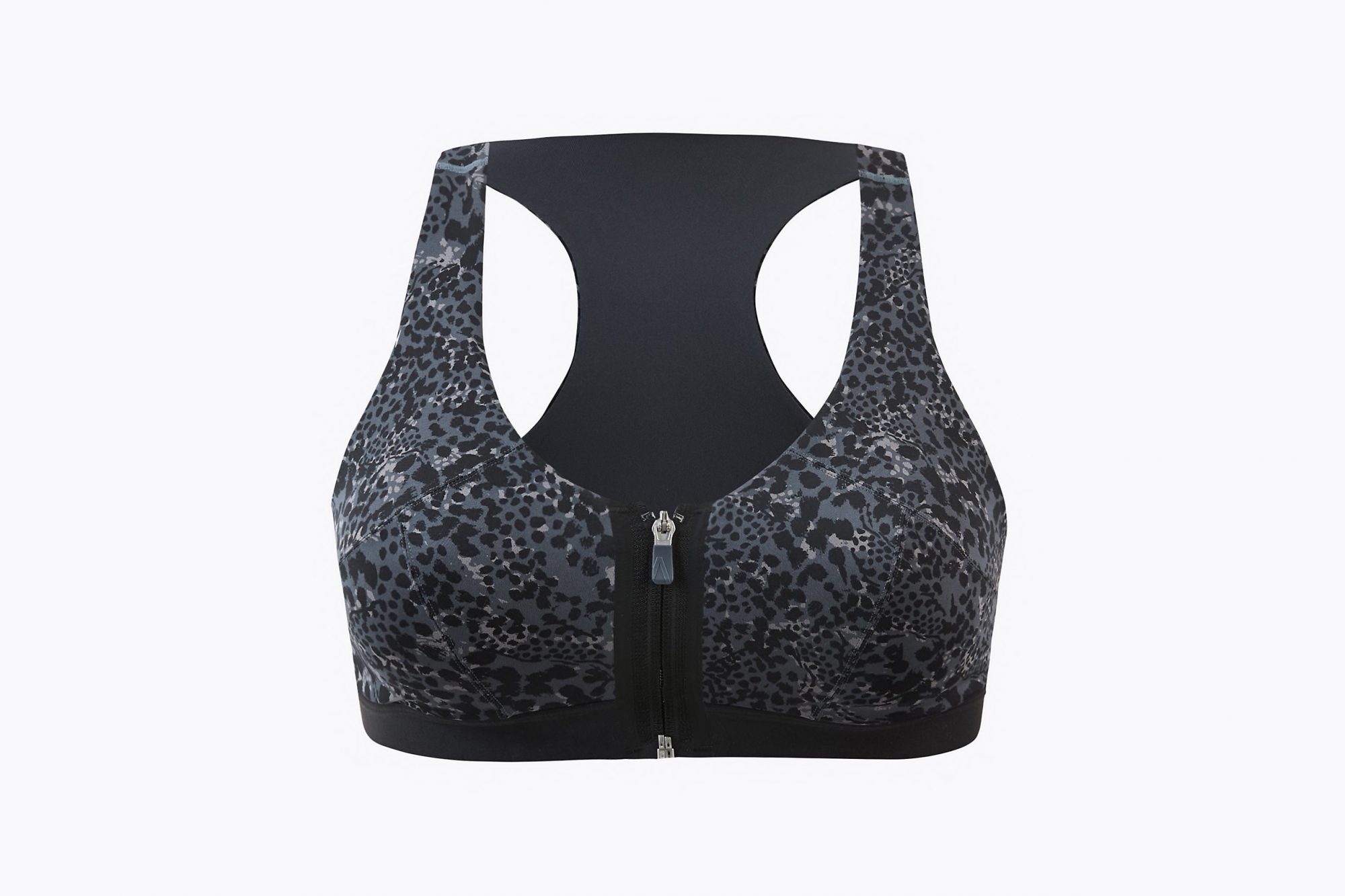 Whether you like to work out wearing just a sports bra or prefer to cover up, this trendy print will get you pumped to hit the gym. This racerback bra is offered in sizes A-G, is unpadded to keep your natural shape, and has a zip-front to make removing it when sweaty a breeze.
5Tory Burch Color-Block Packable Satchel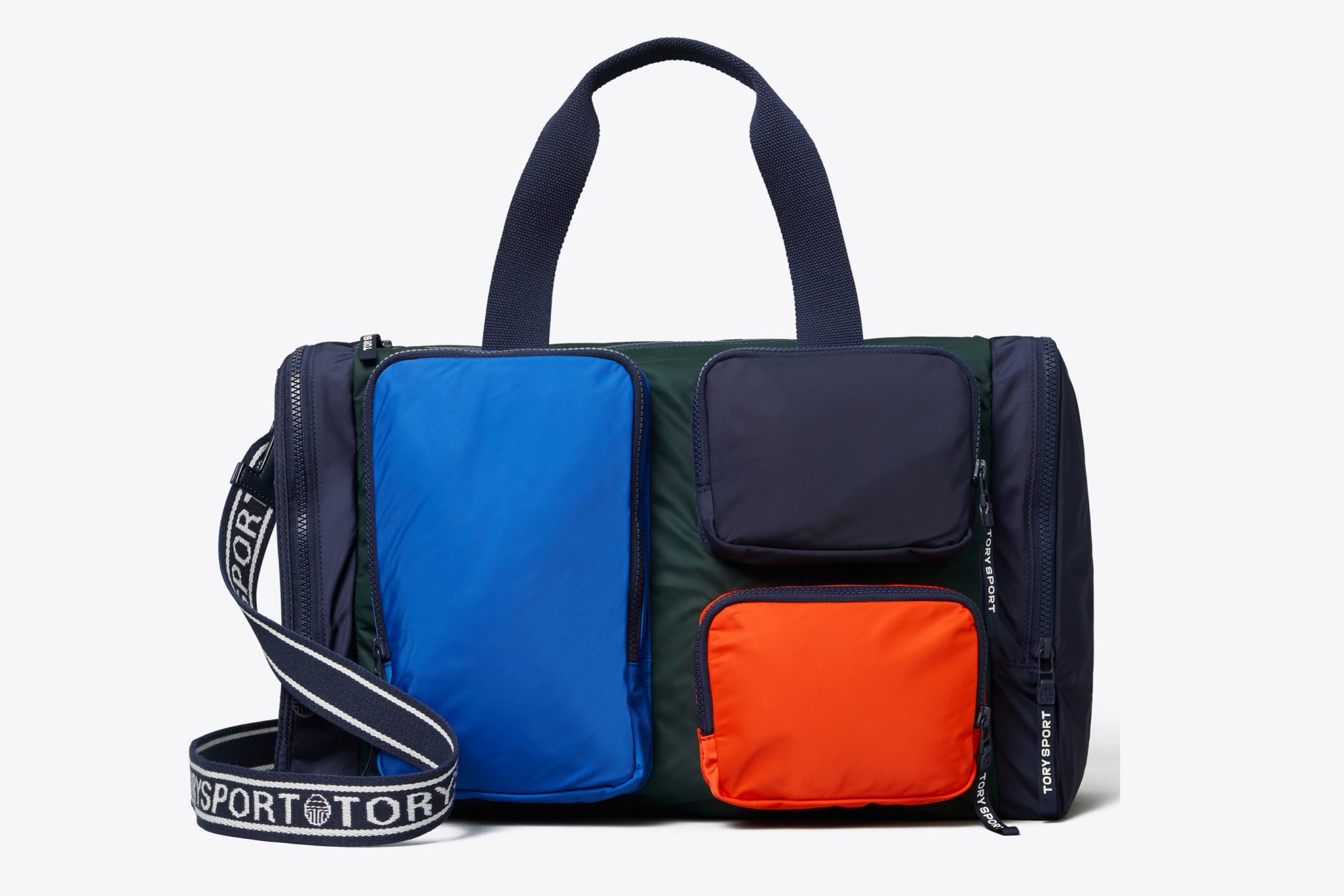 Tote all you need to go from work to workout or vice versa in this retro-looking gym bag. It has compartments to hold all your layers, sneakers, and water bottle, plus five exterior pockets for anything else you need to carry.
6Under Armour UA Rush ColdGear Long Sleeve Shirt
Made from a super-technical fabric, this top absorbs the heat energy your body gives off and reflects it back into your tissues to help promote blood circulation and keep you warm. Groovy, baby.
7Old Navy High-Waisted 7/8 Length Balance Yoga Leggings
Do the most and combine two massive trends — retro stripes and tie-dye — to give your winter fitness look a boost. The high-waisted silhouette and ankle length will keep you covered (and cozy!) as well.
8Time Mid-Top Slippers

For getting to and from a non-sneaker workout, like spin, yoga, or barre, grab a street-style shoe that has a cozy and warm inside. This black leather high-top has a wool lining that will wick moisture and keep your feet warm dry.
9Rains Waterproof Colorblock Belt Bag
Belt packs (aka fanny packs) aren't going anywhere. Grab one that fits under your big puffer and over all your layers, and can both hold all your goods for a quick gym trip and keep them dry on rainy or snowy days.
10New Balance Radiant Heat Vest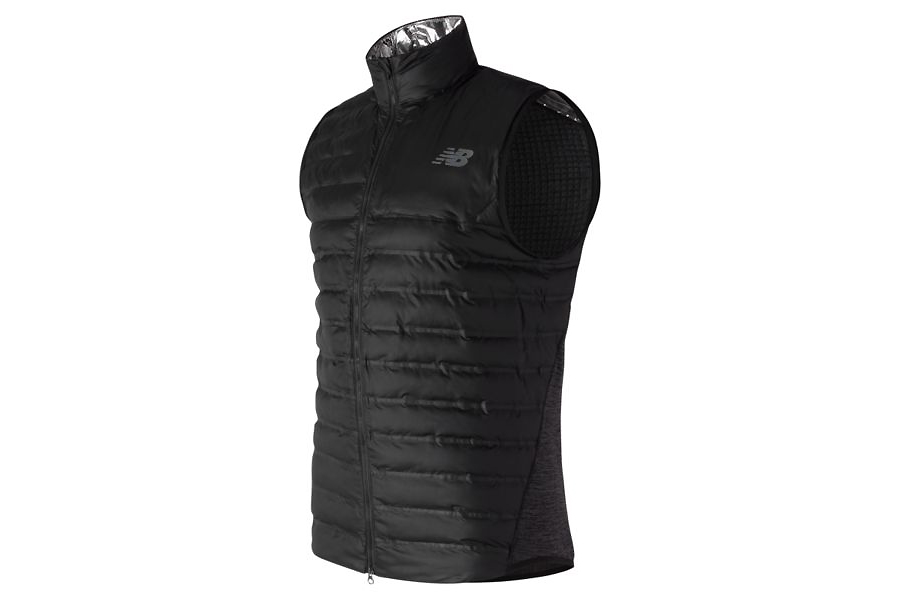 The silver lining of this puffer vest is insulated and designed to trap your body heat. Any outdoor runners who refuse to take to the treadmill need this vest.