Winona Ryder just told us who the first choice was to play her role in "Heathers"
From the late '80s to the late '90s, Winona Ryder made an insane number of classic movies. Beetlejuice, Edward Scissorhands, Reality Bites, Little Women, Girl Interrupted. An actress would count her lucky stars to have played even one of these iconic roles. Ryder played them all.
Of course, one of her most beloved and memorable roles was that of Veronica in Heathers, the smart girl who doesn't fit in with her new, popular friends who are all named, well, you know.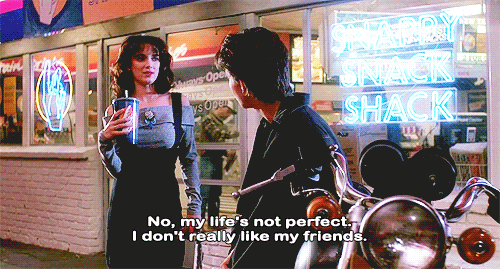 Heathers came out almost 30 years ago, and still it continues to amass a cult following with its darkly comic take on high school social status and teen-on-teen violence.
The bananas thing is that Winona Ryder almost didn't play Veronica.
I was not the first choice for Veronica in Heathers," Ryder told Tavi Gevinson in a conversation for Interview Magazine. "I auditioned and they were like, "Oh, thanks."
And Ryder's internal monologue was like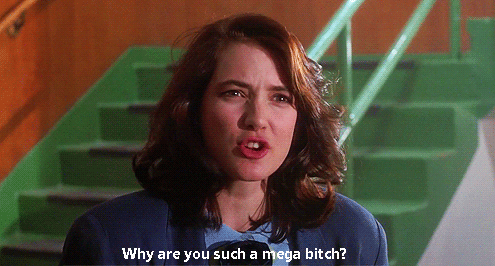 In any event, Ryder, getting that the filmmakers didn't see her as right for the role, did not get discouraged. Instead, she got creative.
"I went to the Beverly Center to Macy's and had them do a makeover on me," Ryder told Gevinson.
(P.S. Please, please, please let it turn out that someone was recording this, if we ever saw footage, our nostalgic hearts would straight up explode into infinity pieces.)
Ryder also reveals that Team Heather was, at that time, vying to get another star of the '80s to play Veronica: Jennifer Connelly, who dazzled us during this era with her turn as Sarah in Labyrinth (also, let us never forget Jenny in The Rocketeer).
Apparently, the makeover worked, because Winona won out, and the rest is Heather history.