Winona Ryder says she may have been married to Keanu Reeves since 1992, and allow us to explain
Most children of the '90s know what it's like to crush on Keanu Reeves, but Winona Ryder just revealed that she thinks she's been married to Reeves since 1992, and wait…back up.
For some context, Ryder and Reeves are starring in a rom-com together called Destination Wedding. The film premieres August 31st, and in a round of promotional interviews, Ryder told Entertainment Weekly that the pair may have technically tied the knot while on the set of Francis Ford Coppola's Dracula back in 1992. Fans of the goth horror flick will remember that the two got married in the movie—and Ryder says there's a chance the ceremony was real.
"We actually got married in Dracula. No, I swear to god I think we're married in real life," adding, "In that scene, Francis [Ford Coppola] used a real Romanian priest."
She elaborated, saying, "We shot the master and he did the whole thing. So I think we're married." She motioned to Reeves. "[…] Don't you remember that? It was on Valentine's Day."
Reeves then responded, "Oh my gosh, we're married."
And Coppola himself confirmed the marriage. In an interview with The Guardian, he addressed Ryder's comments, saying he was unhappy with a stylized version of the wedding scene in the film, ultimately deciding that "having the real wedding ceremony as it might be in that religion [Greek Orthodox Christianity] would be beautiful."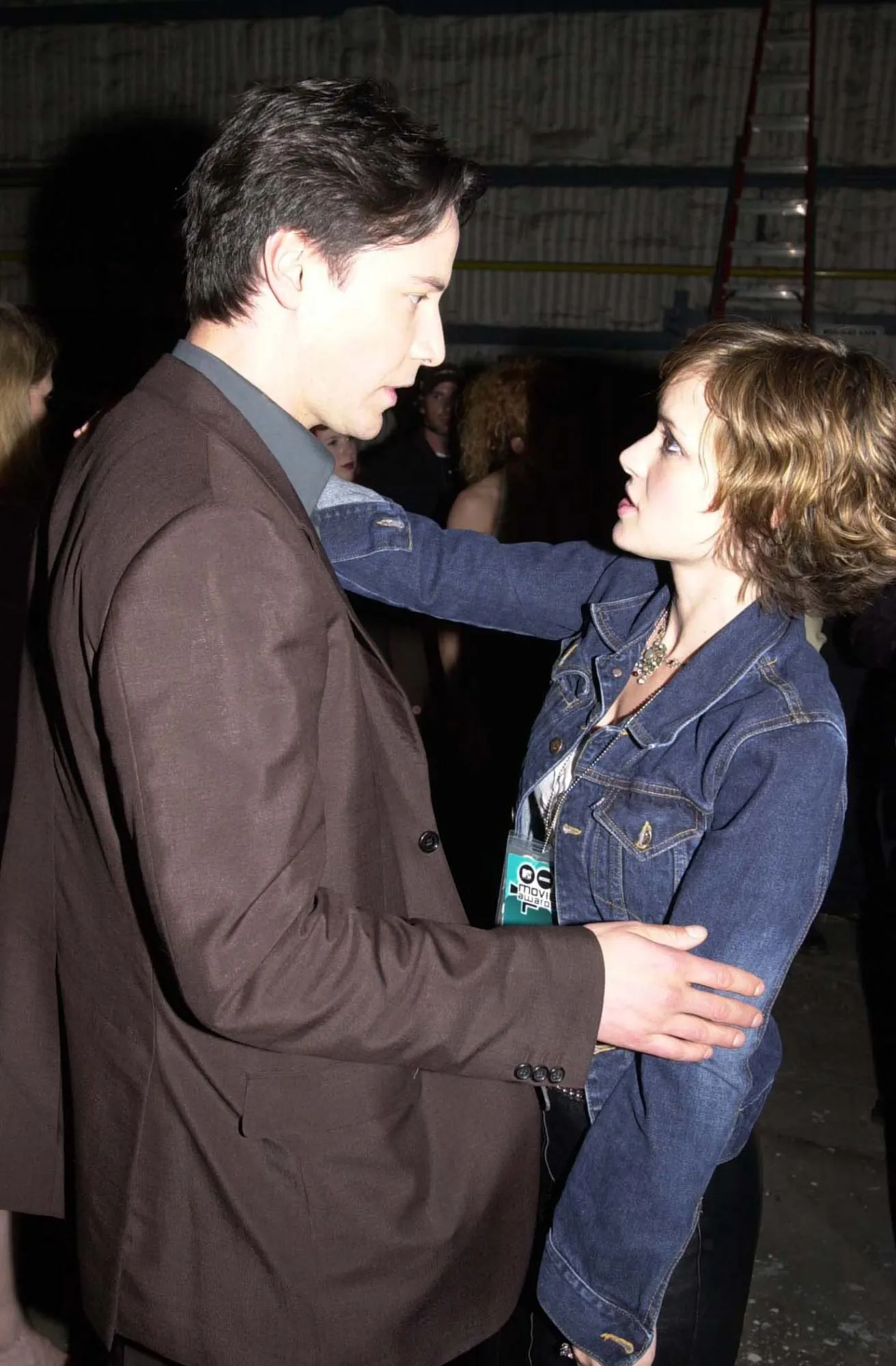 He shared that they filmed the wedding ceremony in an actual Greek Orthodox church in Los Angeles, saying, "This is pretty authentic and I think very beautiful, because we actually did the ceremony and had the priest do the ceremony. So in a sense, when we were all done, we realized that Keanu and Winona really are married as a result of this scene and this ceremony."
Neither Reeves or Ryder have ever (knowingly) married in real life. In fact, in a 2016 interview with Entertainment Tonight, the Stranger Things star said, "Marriage? I don't know. I'd rather never have been married than been divorced a few times. Not that there's anything wrong with divorce, but I don't think I could do it if that was a possibility. When your parents are madly in love for 45 years, your standards are really high. But I've been happily with someone for quite a while now."
Ryder has been in a longterm relationship with fashion designer Scott Mackinlay Hahn, whom she reportedly began dating in 2011. She was also famously linked to Johnny Depp and Matt Damon in the '90s.
While we may never know for sure if these two are actually husband and wife, we certainly love this story.