Winona Ryder debuts as the newest face of L'Oréal Paris with stunning "Comeback" commercial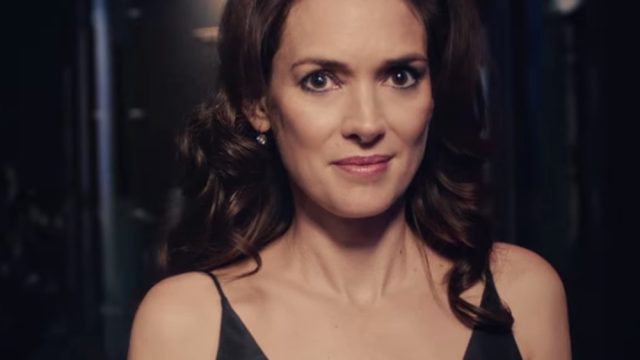 The 2018 Golden Globes ushered in plenty of hot topics, including the "Time's Up" movement, the statement-making black ensembles, and the glory of Oprah, but yet another major moment of the night surfaced, and it wasn't even a part of the awards show. Instead, it was a L'Oréal commercial featuring the one and only Winona Ryder.
When it started, we all thought we were witnessing a trailer for an upcoming series or movie, but we quickly realized it was a commercial for L'Oréal's newest hair products, the Elvive collection. To say this was one of the most cinematic hair commercials we've ever seen would be an understatement. It featured an unidentifiable brunette woman walking through a dressing room in a black gown, primping, receiving red roses, and finally making her way on to a stage, at which point we realized it was the Stranger Things star in all her glory.
"Everyone loves a comeback. Damaged hair deserves one too," the tagline read.
Aside from the dramatic nature of the commercial (and we mean "dramatic" in the best way possible — you need to go big when you're working with a talent like Ryder), there was also an element of mystery: Ryder received flowers from someone who signed off as "M", and fans have been clamoring to figure out who it could be a reference to ever since.
You can watch the whole thing here:
https://www.youtube.com/watch?v=zdNch2enw0o?feature=oembed
Everyone was shook by this commercial, to say the least. Need proof? See some of the best social media reactions below. false false false
Epic, right?