Winnie Harlow looks like she's off to a royal ball in a gown fit for a fairy tale princess at Cannes
There are dresses, and then there are dresses — the ones that must be infused with some sort of magick because of their effortless beauty. We're looking at Winnie Harlow and her elegant blue ballgown that was literally out of a fairy tale. The model wore a royal blue gown that was fit for royalty at the premier of Loveless at the 70th annual Cannes Film Festival. The dress featured a sharp, plunging neckline, a nipped waist, and plenty of volume in the skirt. You know how some people just have their colors? Well, this royal blue must be Winnie's because she's glowing.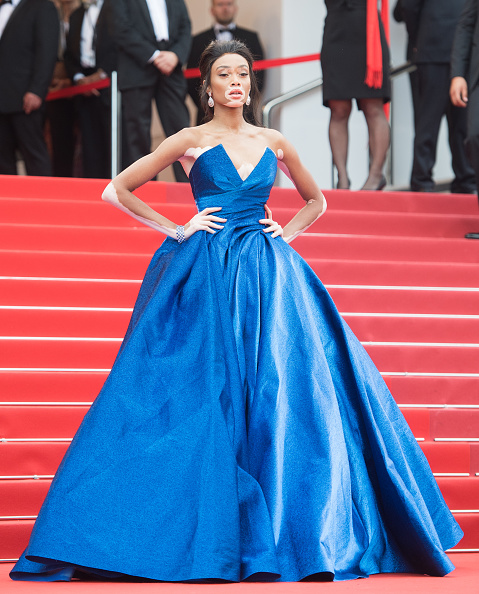 Winnie completed the look with her brown hair swept back, adding statement earrings for a little extra shine. Winnie's makeup was also just as elegant as her dress. Shining gold lids and rose petal lips were the perfect additions to this already statement-making look, and with black platform sandals, she still manages to bring an edge to the otherwise classic look.
The red carpet is a whole event; choosing an outfit is more than just choosing an outfit, instead, it calls for extra preparation and plenty of patience since you're also posing for the cameras Thankfully, Winnie makes it look easy, nailing the "princess with a twist" aesthetic that we really wish we could live our whole lives in.
We hope this was a night to remember for Winnie! With this stunning look, we have a feeling it was.