The wind chill dropped to minus 90 degrees at Mount Washington in New Hampshire, and we're freezing just thinking about it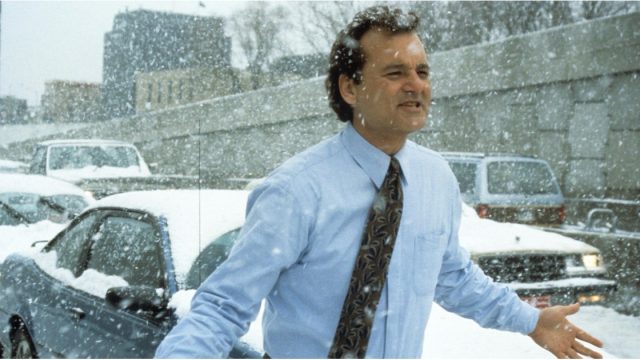 As we keep hearing reports of the cold Northeast weather, this latest update one will blow you away — both literally and figuratively. According to CBS News, at Mount Washington in New Hampshire, the wind chill dropped to minus 90 degrees. The temperature itself dropped down to minus 36 degrees (minus 68 degrees Celsius), according to the educational and research institution in New Hampshire, CBS News reports. And we all know that the wind chill makes it feel even colder. But, saying it's "cold" is an understatement.
Mount Washington is said to be the highest mountain in the Northeastern U.S., according to The Huffington Post, at 6,288 feet high. So, you can see how it would be colder than most parts of the U.S. right now. We honestly cannot even imagine being there. Just the thought of it is making us shiver.
However, some people are there. Adam Gill, a weather observer and IT specialist at the Mount Washington Observatory, is one of them. He spoke to Travel + Leisure about the bone-chilling temperatures. "When you first step outside, to breathe is more difficult, because the air is cold and dry," he told Travel + Leisure. "It's kind of like walking outside and walking into super cold water."
Gill also said that exposed skin can get frostbite very fast — in just 30 seconds. "Your skin starts to burn, kind of like if you're holding your hand too close to a hot fire," he said. BRR.
Second-coldest on Earth?! W-O-W. And check out this experiment they did with boiling water out in the cold.
Of course, in addition to Mount Washington, much of the U.S. is suffering from extremely cold conditions right now. And many residents have been tweeting about it. If you're in a snow-laden place, you'll probably relate. If you're not, you've probably been there at some point.
false
And though it's COLD AF, it's also beautiful AF.
However, some appear to like all the snow and ice and think it's NBD.
false
Here's a way to make the most of the snow.
And this dog trying to catch snowflakes is ~the cutest~.
In all seriousness, proceed with caution when wondering if your pet can go outside in the super cold temperatures.
https://twitter.com/udfredirect/status/946200920479686658
Besides, you can always find fun ways for you and your pet to play indoors.
https://twitter.com/udfredirect/status/949707726480961536
And we hear what this cat's saying.
Make sure you're bundled up properly before facing the cold, too.
All we want to do right now is make some hot chocolate and stay inside…forever. But we're thinking of everybody caught in the cold and hope you stay warm!