Willow Smith was ultimate #GothGoals at this stunning Chanel event
The Chanel Collection des Metiers d'Art, a massively beautiful event, was home to the style inspiration of our dreams. With "Paris Cosmopolite" as a theme, how could it *not* be straight up loaded with super chic, and super elegant, style inspo? When we heard about this swanky Chanel event, we probably should have known that Willow Smith would be in attendance, considering that Willow became a Chanel ambassador this year. And she didn't disappoint! Willow was a straight up goth goddess in the *best* way, and we're taking notes.
Leave it to Willow Smith to stun at the Métiers D'Art show, one of the most fashion forward events basically ever conceived.
At the event, Willow brought all the swankiest goth vibes with this pairing of a semi-see through camisole with a lace neckline with a high waisted black skirt with a fur hem.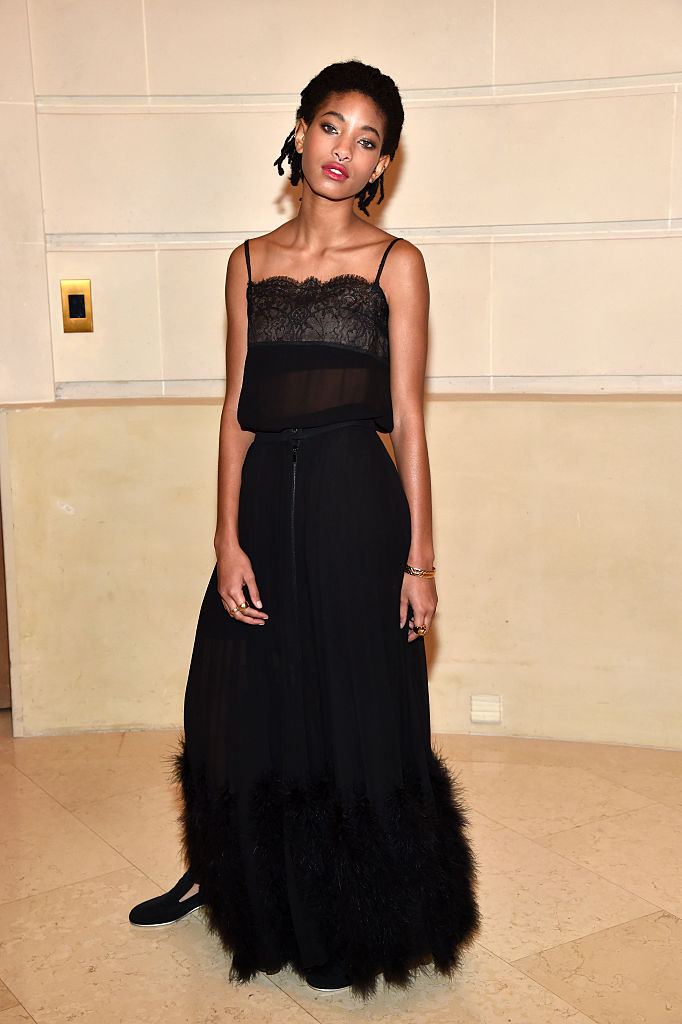 Our texture-loving hearts are so pleased!
She looks *so* beautiful, and we always love to see Willow's creativity at the forefront of everything she does, from music to style.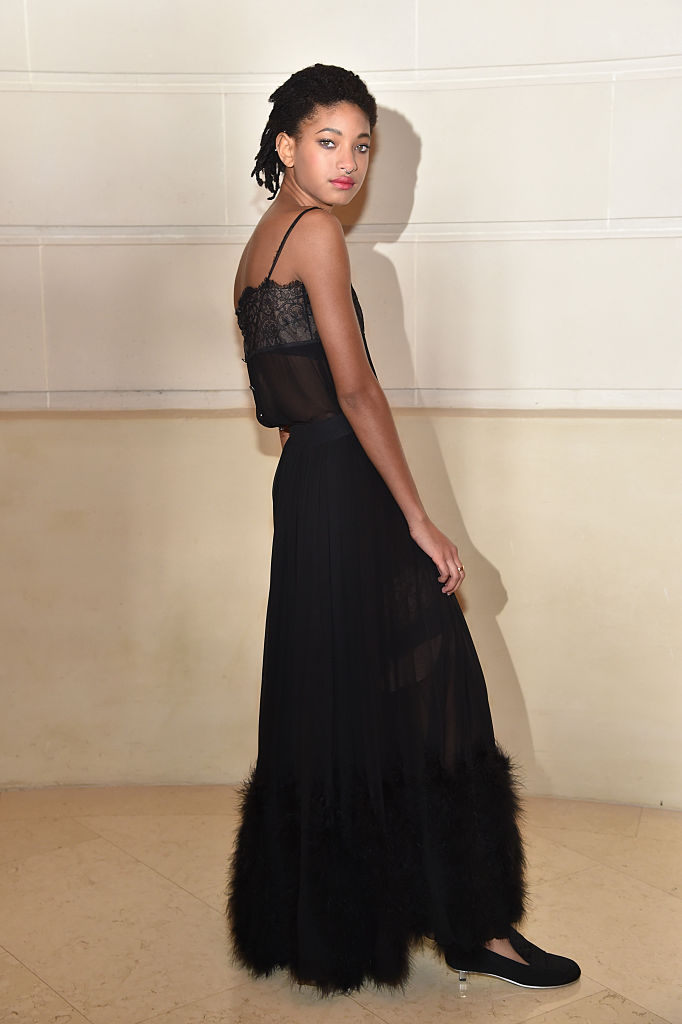 Plus, buttons! They make the look even more amazing.
Of course we've gotta talk about the makeup happening here. Her subtle smokey eye is a great mixture of sparkly nudes, grey, and glitter, and we love the unexpected pairing with a cheering red lip and blush.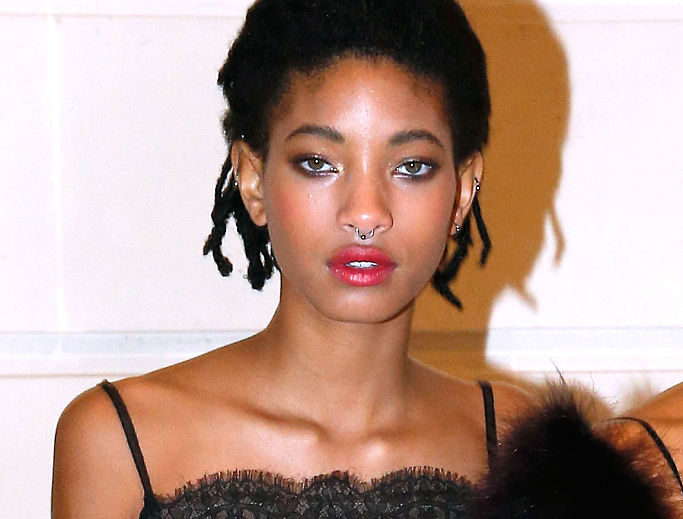 We heart it so much! Also, talk about brow inspiration.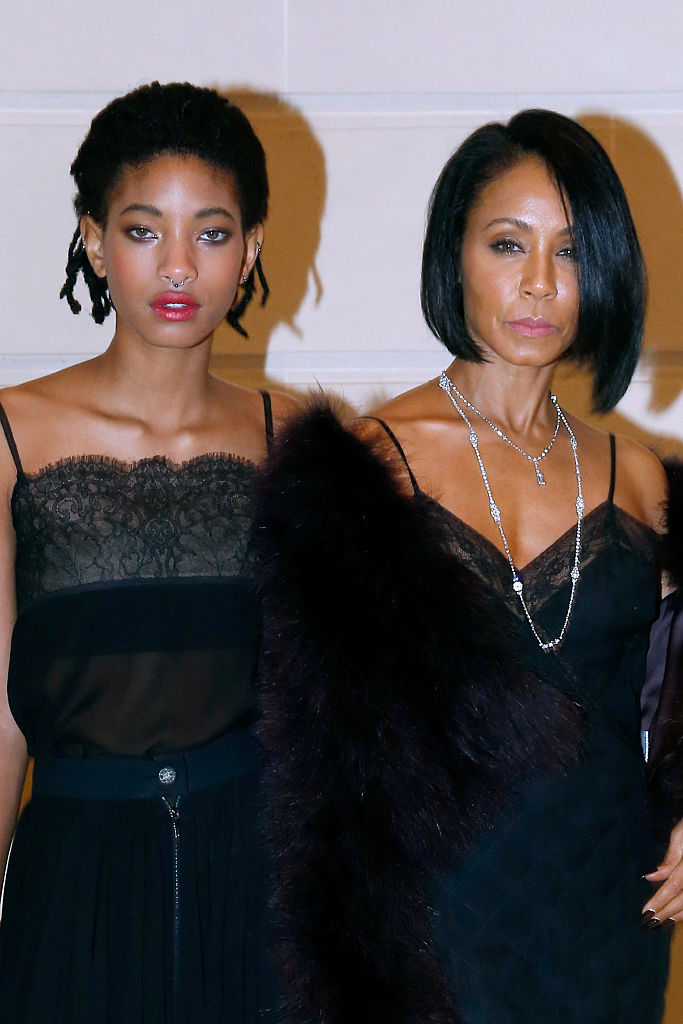 It brought so much warmth to our heart to see the mother-daughter duo totally killing it with their fashion sense. We love 'em so!