Will and Willow Smith are the definition of father-daughter goals at Chanel fashion show
Will and daughter Willow Smith share more than just a last name (and almost identical first names). They both have a ton of style, charisma, and confidence that makes them completely delightful to watch perform in any capacity. They're fun to watch by themselves but, TBH, they're heart-warmingly adorable when they're together.
Luckily for all of us, they recently attended a Chanel fashion show (which Willow will be a new face for) together. Willow has been pretty open about her passion for and interest in fashion (outside of, obviously, representing a major label). And it's obvious her famous father is super supportive of her passion.
And from the moment they arrived, they basically stole the show. Both opted for a monochromatic look, with Willow matching her dad's black colors with some killer shades. When she took them off, she had some playful, matching, blue-teal eyeshadow that made her look go from "amazing" to "totally on-point."
They looked like fierce, gorgeous twins at their grand arrival.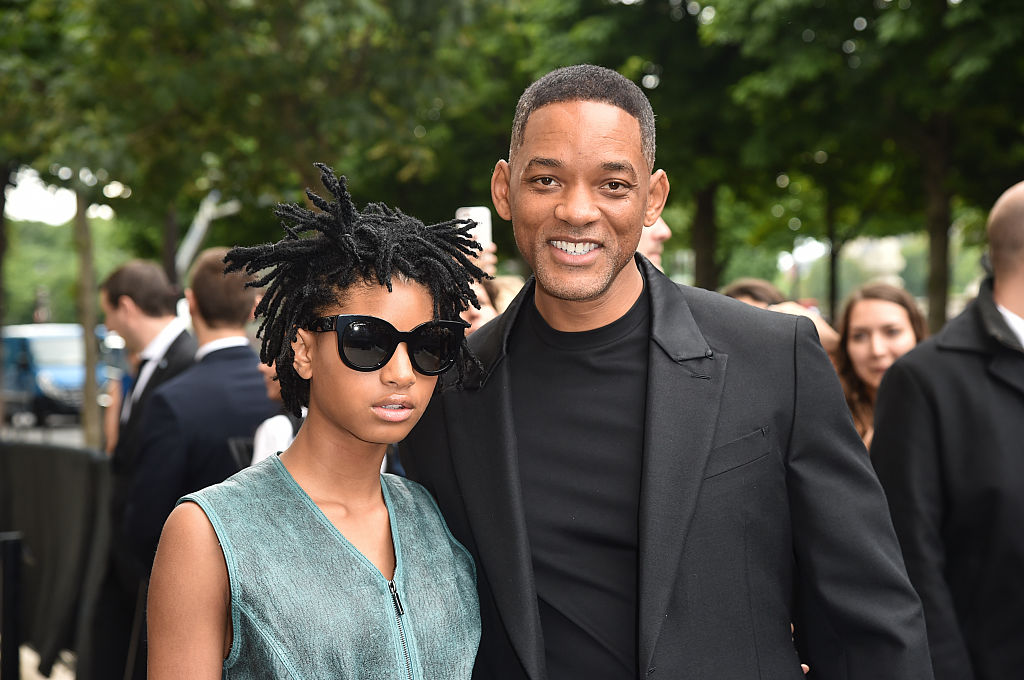 Derek Zoolander has got nothing compared to the slay-capacity of Willow Smith.
Willow made faces while her dad proudly showed his affection.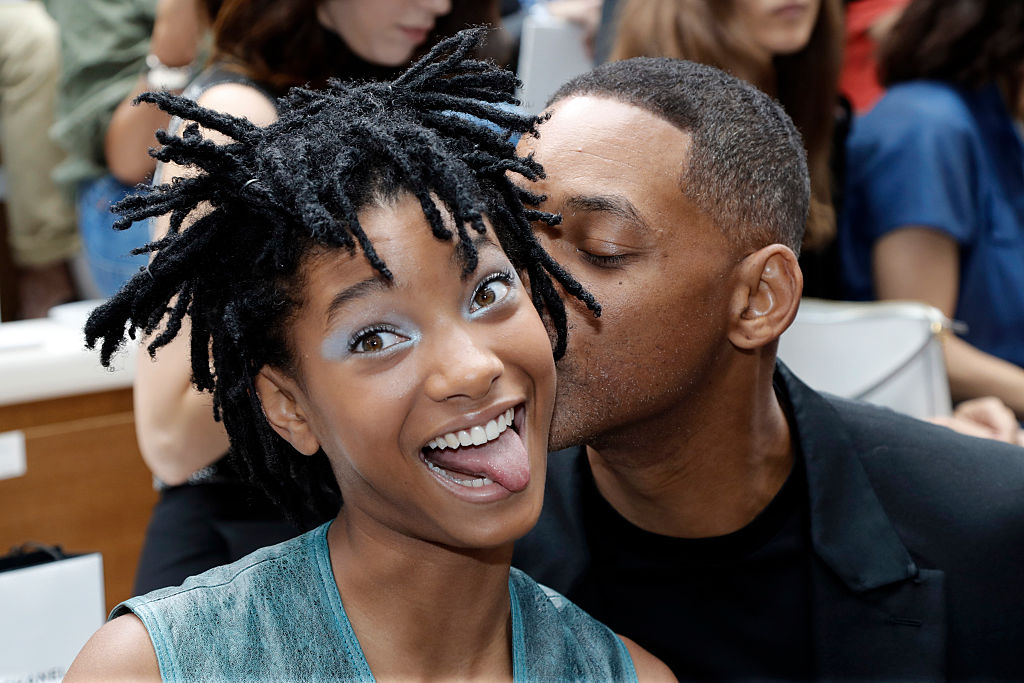 Because Dad kisses are embarrassing (even though we secretly love them).
And moments later she played along and beamed happily at her dad's display of love.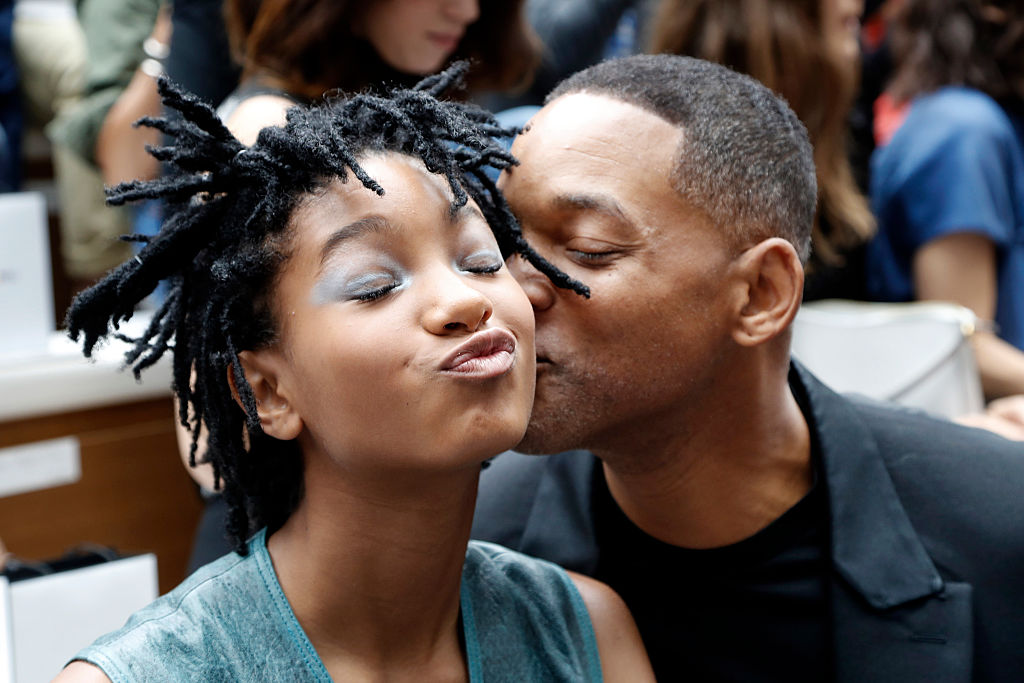 Okay, nothing embarrassing or secret about it. Willow and her dad are clearly besties and we love everything about it.
They even posed with (other) celebs.
Oh, hey Jessica Chastain.
Basically these two look like they had the most fun ever together and are absolutely infectious in their happiness in being around each other.
We would like to formally request lots more father/daughter outings for these famous Smiths in the future so that we may all revel in their amazing relationship. Please and thank you.