This is why "Fresh Prince of Bel-Air" fans are freaking out over this photo of Will Smith
Will Smith has owned our hearts for what seems like forever, but when we think about it, we can't believe it's been over two and a half decades since The Fresh Prince of Bel-Air first premiered. But today, we almost believe it, as a photo surfaced online that shows Will Smith looking exactly like Uncle Phil.
This is tripping us up pretty hard because Will and James Avery (who, sadly, died in 2013) were definitely not related in real life, and actually weren't even related by blood on the show, as Will was Aunt Viv's nephew and not Phil's.
Don't believe us? Check out the selfie below — taken while Smith was bungee jumping, as one does — and see for yourself.
For reference, here's a photo of Uncle Phil on the show, cheesing equally as hard.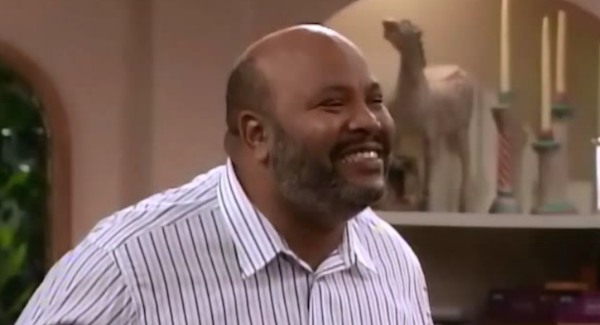 We can't stop staring back and forth at these two pictures. That gray beard. That lack of (head) hair. That huge smile!
And we aren't the only ones. Twitter is buzzing with pun-a-licious reactions to this priceless moment.
We think Avery would be proud, tbh.
Is it too much to say we can totally see a Fresh Prince revival here? After all, Smith is 48 — four years older than Avery was when he started playing Uncle Phil in 1990! Plus, Smith's son Jaden is 18, which is close to how old Will was on the original show, and the two have worked together multiple times.
And again, we aren't the only ones behind this idea! (Although we don't agree that Smith "needs a hit" — have you seen the man's filmography/heard his discography? He's doing juuust fine.)
Are you listening, NBC? We're ready to see the amazing Smith family on our TV every week, please and thank you!