Will Smith brings his son Jaden to the "Suicide Squad" premiere, gives us all the #familygoals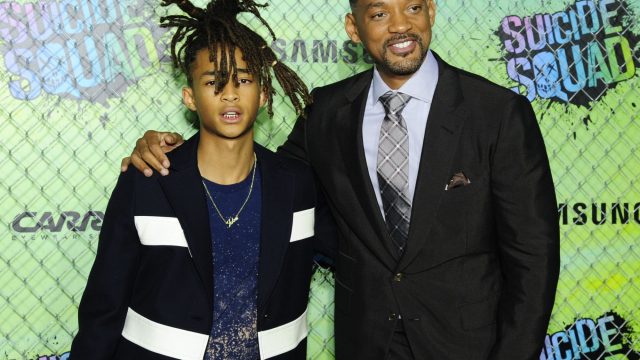 Will Smith attended the premiere of his new film, Suicide Squad, a fantasy film about incarcerated villains who are used by the government to solve crimes. Joining him in New York City for the premiere was his son, fellow actor, and contemporary philosopher, Jaden Smith.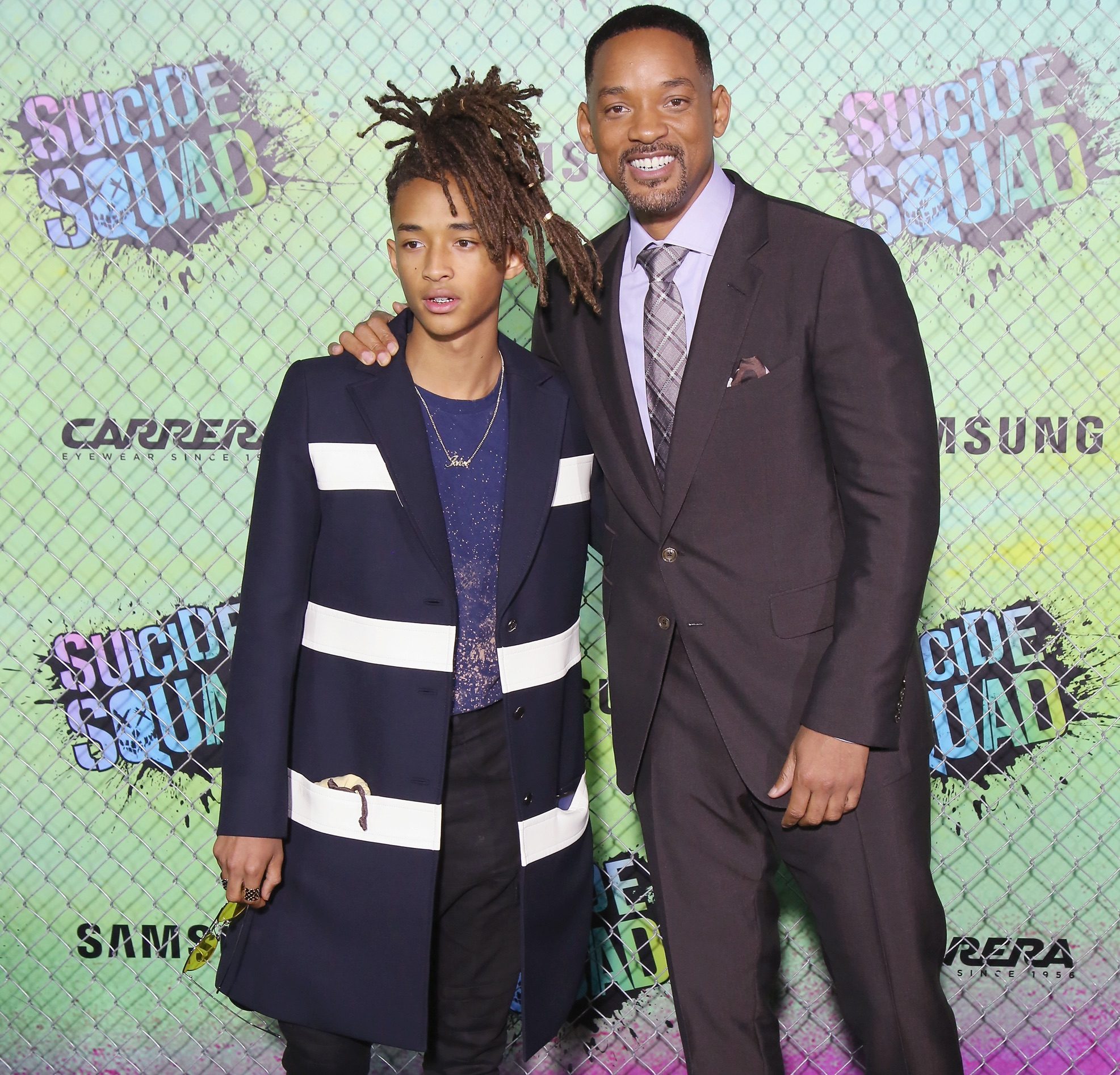 They rocked opposite styles, but both looked awesome.
Will wore a sleek black suit and checkered tie, while his son displayed to his usual sartorial experimentation and skill by rocking a black and white striped blazer paired with a blue shirt.
While on The Tonight Show With Jimmy Fallon, Will recently joked about a trick that Jaden played on the family. https://www.youtube.com/watch?v=
Jaden was working in London and asked his family to meet him there for his birthday. Will thought it was very sweet that he wanted his whole family around him for his big day. Then, when they went to a restaurant, Will realized Jaden was playing a trick on them.
"We went to a restaurant, and Jaden was just particularly excited. We sit down at the restaurant, and he looks at the waiter and he says, 'I'll have a tequila' . . . He says, 'The drinking age is 18 in England, Dad.' I was like, 'You joker!'"
Will laughed as he went on to tell Jimmy how he beat Jaden at his own game. When he ordered his drink, Will told Jaden that it was noon in LA, and that Jaden was born at 4 pm, so technically, he wasn't 18 yet.
It sounds like the two have a loving, joke-filled relationship, and we're glad they were able to attend the Suicide Squad premiere as a family.