Will Smith will not star in a live-action "Dumbo" movie after all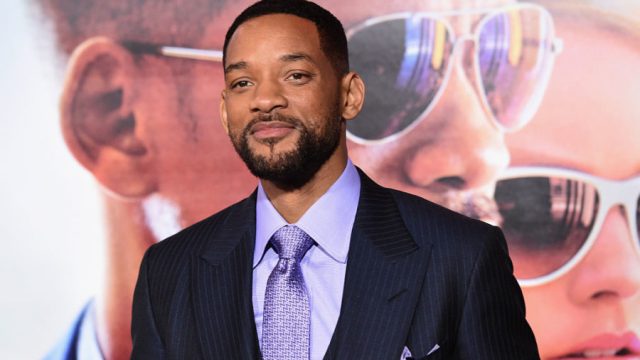 Get ready to use all the sad face emojis. It looks like Will Smith will not star in a live-action version of Dumbo.
Not so long ago, we reported that Smith might star in the remake. Unfortunately, it doesn't look like that's going to happen. Yeah, we're bummed too.
Deadline reports that talks have "broken off," between Smith and Disney. That's really too bad. Now Tim Burton will have to find another star for his movie. This could've been an intriguing project for the actor. We don't see Will Smith in a lot of movies for little kids. It's a real bummer, but, it probably didn't work out for all the usual reasons. You know, scheduling, and money, and stuff.
We're not giving up on the big-eared elephant just yet. Deadline offers encouraging news, however.
According to the outlet, "The studio continues to move aggressively toward a production start with a script by Ehren Kruger."
Live-action Disney movies are kind of a big thing right now. Last year's The Jungle Book did really well at the box office. Pete's Dragon didn't enjoy quite as much commercial success, but was a real fan favorite for Disney purists. And of course, we are all drooling with anticipation over the upcoming remake of Beauty and the Beast.
The good news is that a Dumbo movie is still in the works. The bad news is that we don't have a date for production, a star, or even shooting schedule yet. This might not be such a bad thing. Dumbo was a super sad movie. We might need a little extra time to prepare ourselves emotionally.
If you remember, the young Dumbo is a circus elephant with extra large ears.
He's mercilessly teased by all the other animals and circus goers. His mom gets locked up when she comes to his defense, and he's made to dress like a clown. And then there is the saddest scene in the world where his mom rocks him through jail bars and we all sob and call our moms.
He eventually learns that his "deformity" is actually a blessing, and uses them to fly. Take that, bullies and haters.
We have our fingers crossed for the live-action version of Dumbo, even if Will Smith isn't attached. We all need a little Dumbo in our lives.