Starbucks' new holiday Frappuccino is only available this weekend
Just when you thought you knew Starbucks' holiday menu by heart, the Seattle coffee chain has surprised us with a new Frappuccino, just in the knick of time. Put down your Eggnog Lattes and  Sweet Cream Cold Brews, and get ready for the Fruitcake Frappuccino.
You better visit your nearest Starbucks quick because the its take on the ever-present holiday cake is only available for four days starting today (December 15th). According to the Starbucks press release, the drink is a Hazelnut Crème Frappuccino with dried fruit and cinnamon, with whipped cream and caramel and matcha sprinkled on top.
Umm, that sounds amazing!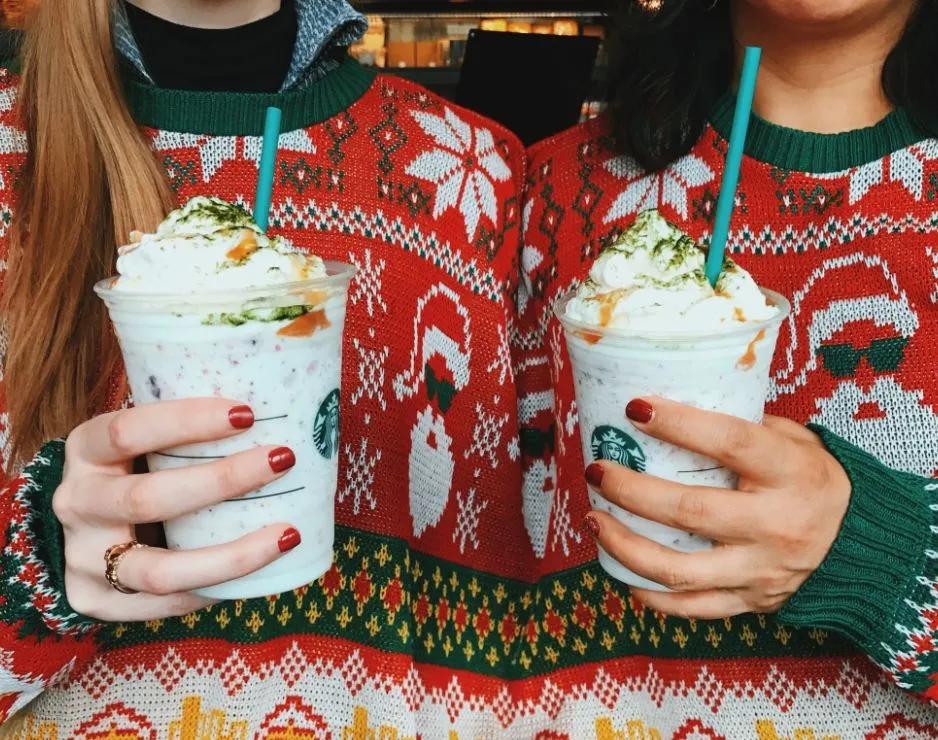 While we can't count ourselves huge fans of the holiday fruitcake, we're definitely down to give the drink a go before it disappears forever (or until next year) on December 18th.
Always down for a party, Starbucks is also celebrating National Ugly Sweater Day tomorrow (December 16th) by gifting Starbucks rewards members an ugly sweater cozy with the purchase of a Fruitcake Frappuccino. Starbucks will also be celebrating National Ugly Sweater Day throughout the holidays by selling adorable ugly sweater cookies. We love how they're getting into the holiday spirit but we kinda wish the surprise drink was a hot drink because it's going to be FREEZING this weekend.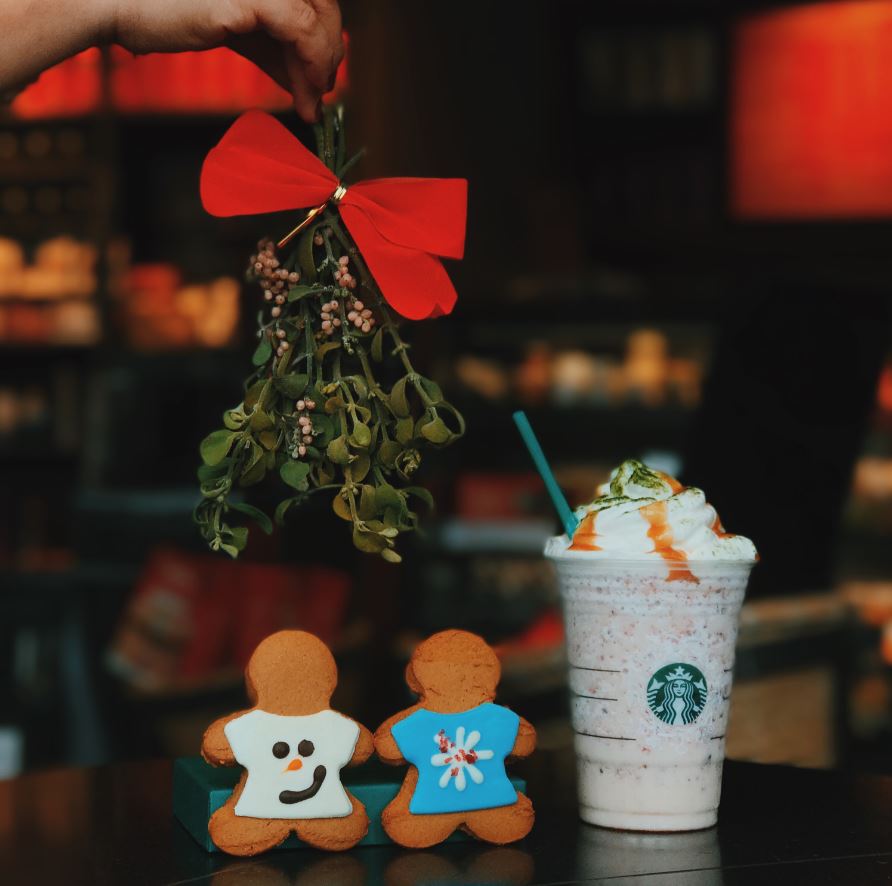 With any hope, the Fruitcake Frappuccino will be a million times better than a regular thrice re-gifted holiday fruitcake. Our recommendation is to take the drink to go and maybe enjoy it by the fire. We know we'll be trying the the limited edition Frappuccino, will you?