There's talk of a "Will & Grace" revival and OMG HONEY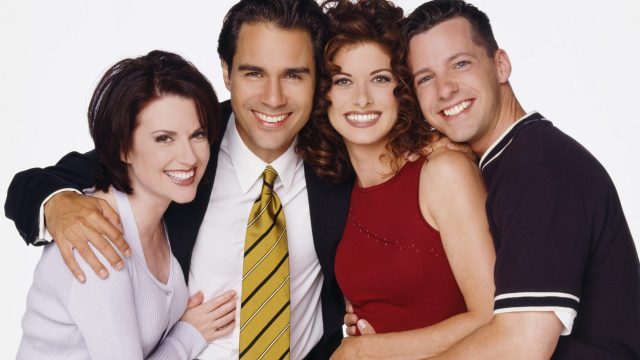 Just when we thought the revival game couldn't get any better, news breaks that Will & Grace might be returning to TV next year. NBC is apparently in talks to revive the hit TV show for a new season airing in 2017. Honey, we just have to say we're so excited.
It's been ten years since the acclaimed show officially went off the air. When the iconic foursome reunited last month for a 10-minute "Get Out The Vote" special, Twitter exploded with excitement. According to a TVLine report, the overwhelming interest in the mini-reunion sparked conversations about a full-fledged revival.
If you've somehow managed to miss the *spectacular* Will & Grace reunion, check it out below:
https://www.youtube.com/watch?v=jzae4DKexko?feature=oembed
According to Deadline, the rumored revival would be for a single 10-episode season. This makes us so happy, but we also have so many questions we need answered with new episodes! Will Harry Connick Jr. return as Grace's ex/husband, Leo? Are Will and Vince still together? Does Rosario still work for Karen? Is Jack's son Elliot going to make an appearance?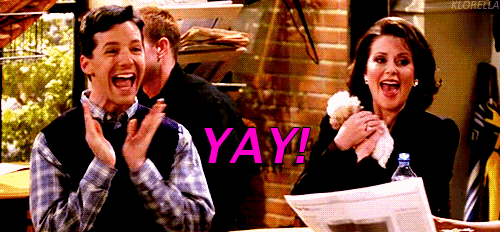 Revivals are all the rage right now, with The X-Files airing new episodes last year and Gilmore Girls set to air four specials next month. With this in mind, we totally support the idea of seeing what Will, Grace, Karen, and Jack are up to ten years later!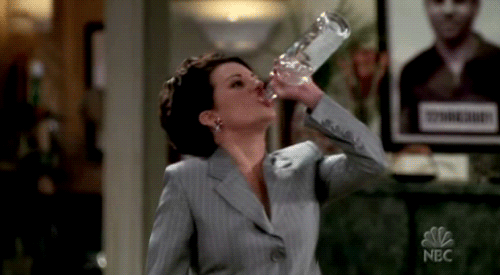 Will & Grace (which ran from 1998-2006) is considered a groundbreaking TV show in having a gay titular character and a gay major supporting character. Despite its early hiccups in its depiction of homosexuality, the show ended up being lauded for providing visibility for the LGBTQ community. The show also won a resounding 16 Emmys, with its four principal actors each winning at least one Emmy.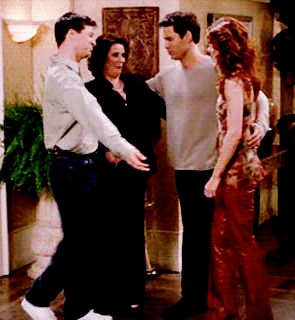 Vice President Joe Biden even gave the show a shout-out on Meet the Press in his 2012 interview, where he announced his support for gay marriage. He said,
"I think Will & Grace probably did more to educate the American public than almost anything anybody's ever done so far.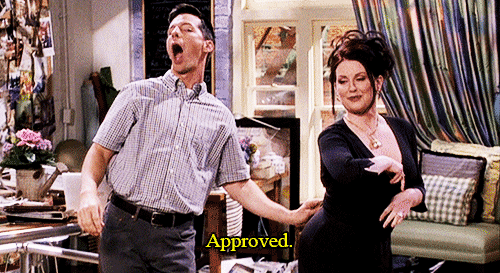 The show is so beloved, even a Vice President loves it. Now, we hope our dreams come true and we see Will, Grace, Jack, and Karen parading around the Upper West Side like they never left!