The first "Will & Grace" revival poster is here, and we need to see more!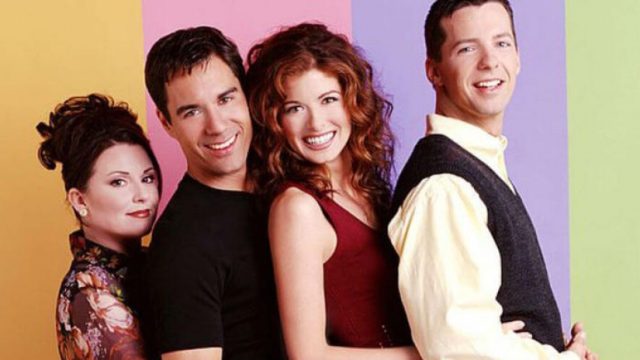 Will & Grace is coming back! While this news isn't exactly new, the first Will & Grace revival poster is! The show became a cultural phenomenon when it began. With such amazing characters as Karen and Jack (as well as the title characters Will and Grace), what wasn't to love?
Now, the show had already returned for a bit to urge us to get out and vote in the election of last year. And people were so happy with the return of their favorite show that NBC ordered a new season. Why? Because Will & Grace is amazing. We shouldn't question it, just be grateful that 2017 is giving us everything we love back.
And this new poster is simple, yet everything we love about the show!
Karen has her martini. Will looks professional. Grace is sitting next to her best friend, and then there is Just Jack.
The show was revolutionary at the time. It was the first primetime television show to have an openly gay man as the main character. It is credited for having "brought homosexuality out of the television closet."
When Ellen came out on her television show a year before Will & Grace, it damaged her career for some time. But her choice gave way for shows like Will & Grace to be on television. We have both shows to thank for all the LGBTQ representation we see on TV today.
Would we have had Kurt Hummel on Glee if Will & Grace had never come to be? Maybe, maybe not. But we can say with certainty that Will & Grace was ahead of its time and while yes, there were faults in the show that will hopefully be fixed in the revival, it did change the way the American public views relationships in the LGBTQ community.
So get ready for this fall when Will & Grace will come back into our lives once more. At least we have this to look forward to, right?