Clear your schedule — you can binge all of "Will & Grace" on Hulu tomorrow
If you thought the return of Will & Grace made for a good excuse to watch (or rewatch!) the show, but didn't know how to go about that — well, do we have some good news for you.
That's right, Will & Grace is coming to Hulu! BLESS YOU, HULU. You can also watch via the NBC app and on-demand through satellite, cable, and telco pay TV providers (but we're guessing most of you are Hulu people).
If you have any plans in the next week, it's time to scrap them. Like, now. Because the 194 episodes are available starting September 21st (tomorrow!).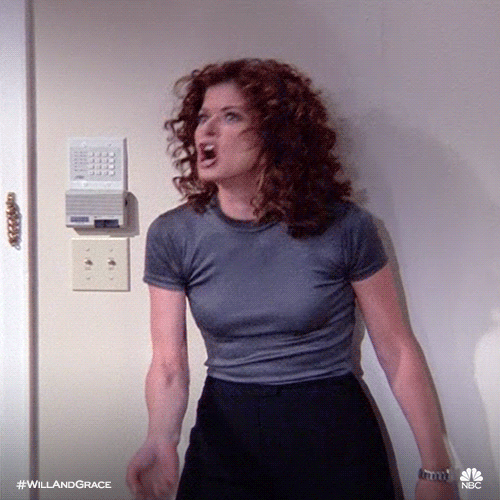 That means you have exactly one week to watch all eight seasons of Will & Grace before it returns with its revival on September 28th.
"As we gear up for the launch of the upcoming season premiere, I can't think of a better way to reintroduce Will & Grace to the cultural zeitgeist than by giving audiences the opportunity to watch this historic and hilarious series wherever and whenever they want, NBC Entertainment Chairman Robert Greenblatt said in a press release.
He added, "With its witty comebacks, pop-culture references and social commentary, Will & Grace is one of the most binge-able comedies in television history, and I am certain fans both old and new will jump on this opportunity to devour it."
The original eight seasons of Will & Grace ran between 1998 and 2006, and centered on the friendships between Will (Eric McCormack), Grace (Debra Messing), Jack, (Sean Hayes), and Karen (Megan Mullally). Eleven years later, we're getting Season 9. And even better, the show has already been renewed for Season 10!
Translation: That's even more reason to stock up on snacks and get settled in for an epic binge. Now, what are you waiting for?