Bill Cosby has finally been found guilty, and here's what happens next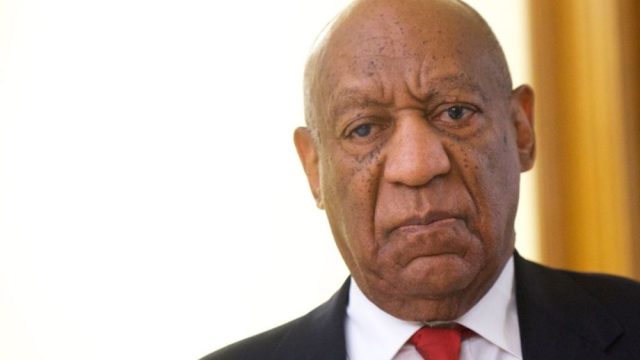 For nearly three weeks, Bill Cosby's sexual assault case has been on retrial. Cosby's case is the first celebrity trial in the wake of the #MeToo movement, and the mood surrounding it has reflected that, with protesters rallying outside the Philadelphia-area courthouse. On April 26th, the trial came to an end with the disgraced comedian convicted of three charges of aggravated indecent assault for drugging and raping Andrea Constand in 2004. But Cosby's sentence is only the first step in the process.
If you're wondering whether Cosby will go to prison, the short answer is yes. He faces up to a 10-year sentence for each of his three charges, meaning he could spend as long as 30 years behind bars. But there is a possibility that Cosby won't spend the maximum of 30 years in prison. He still has to go through a sentencing hearing, where a judge will determine just how long he should serve. And, since all of Cosby's charges are for the same crime, it's possible he will be able to argue that he should serve all three sentences concurrently, meaning his prison sentence could be reduced to 10 years total. No matter what, Cosby will have to register as a sex offender and remain on the list for the rest of his life.
Cosby's sentencing hearing will occur within the next 90 days. Until then, CNN reports that he won't go to jail but will instead be required to remain in his Philadelphia home and monitored via a tracking device. According to BuzzFeed News, some lawyers argued that Cosby should not have been sent home on his $1 million bail, saying that he could flee in his private plane. In response, Cosby shouted, "He doesn't have a plane, asshole!"
Cosby was first tried for Constand's assault in 2017, but the case ended in a hung jury and a mistrial. So given the history of this case, along with how notoriously rare it is for rapists to be sentenced, the Cosby verdict today is a huge step forward. But one conviction won't end sexual assault. We hope that progress will continue and that survivors will finally have their voices heard.