Wildfang and OBEY launched a clothing collection that will speak to your feminist heart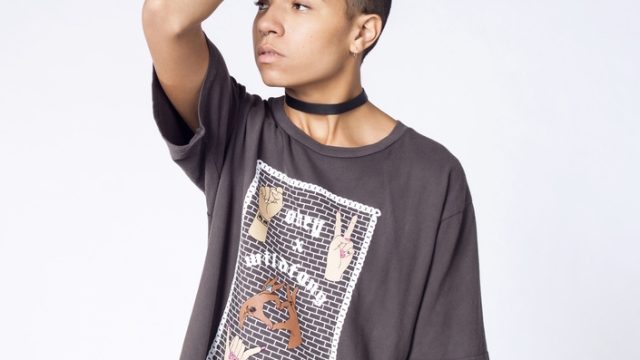 Street style, art, and the spirit of rebellion are coming together in a collab from badass feminist clothing line Wildfang and lifestyle brand OBEY.
The collaboration, Rise and Riot, is an inclusive capsule collection that embodies the spirit of resistance and revolution. Wildfang, known for its quirky take on tomboy style, is one of our favorite feminist clothing labels. Rise and Riot is the first partnership OBEY has ever done with a women's brand. We think it's the perfect marriage of streetwear and activism. The two companies came together out of a desire to fight the system and oppression. It just so happens that the launch coincides with the one-year anniversary of the Women's March.
Pieces in the collection include T-shirts, twill pants, sweats, and a snapback. Designs incorporate hand symbols representing various movements, like the peace sign and a raised fist, so your gear can speak volumes without using words.
Taralyn Thuot, Creative Director of Wildfang remarked:
"With the coming anniversary of the Women's March, we wanted to represent the feelings we were all having in that moment and still have a year later, a mix of anger and hope. What it felt like to come together as women and raise our voices against issues that impact our lives and our future."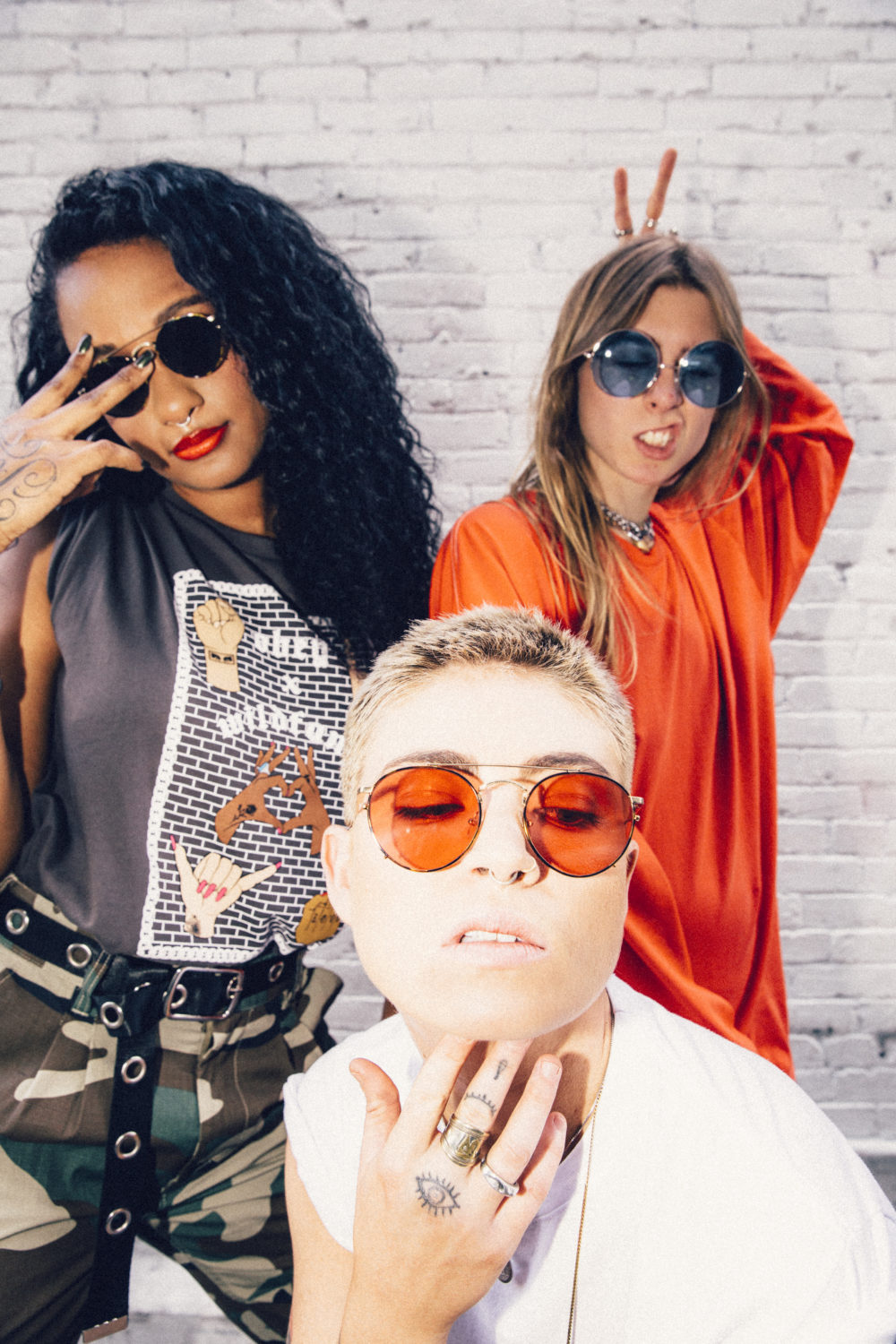 Steve Ternosky, Marketing Director at OBEY, added:
"As a brand, OBEY has always embraced activism and social awareness through our design and actions. To be able to team with a like minded company like Wildfang is appropriate, allowing us to send positive, forward messaging and hopefully keep people motivated to be active and aware in the political and social climate of today."
Boom! Now you've got a 'fit for the next protest.
Band together.
Hoods up.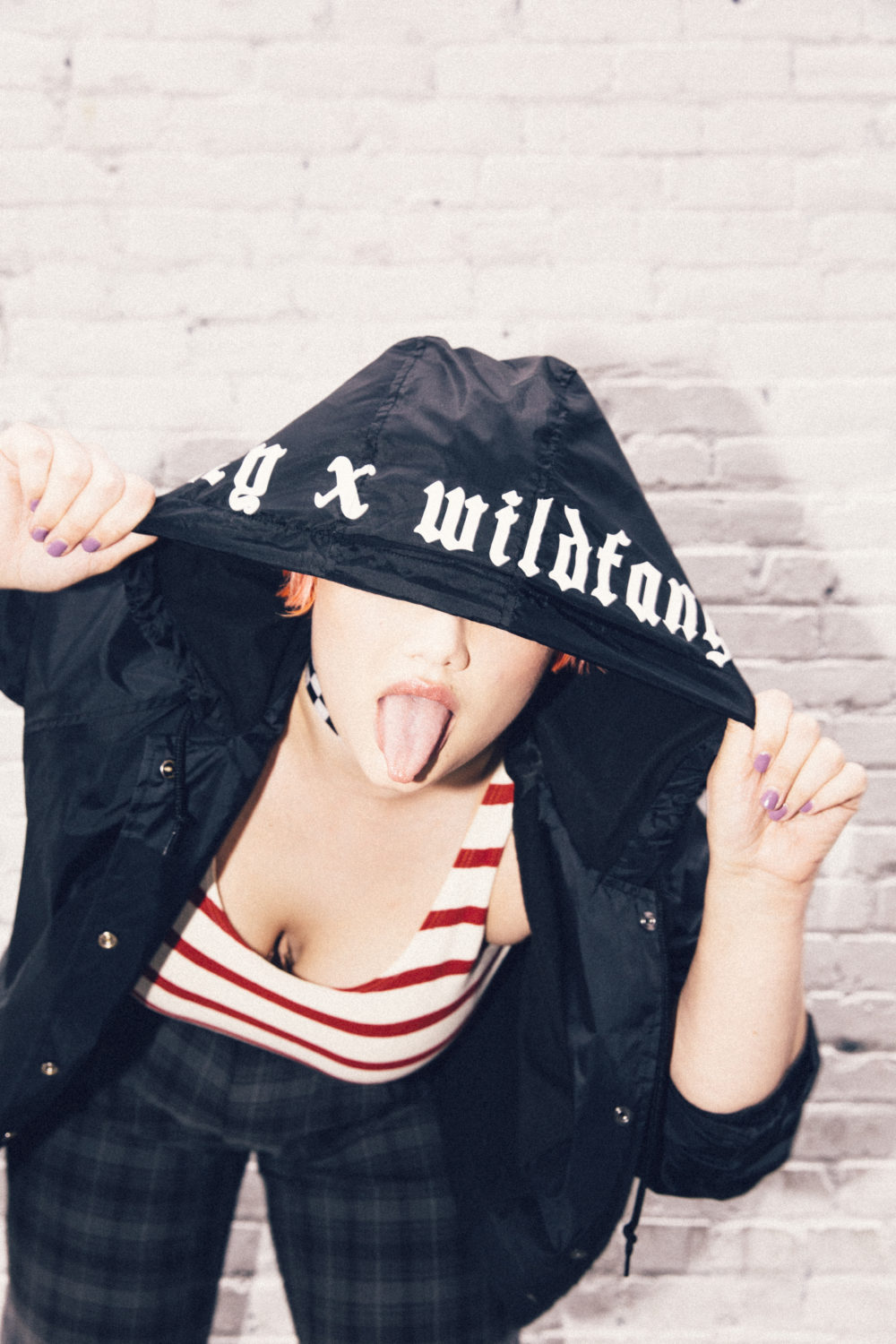 Snapback girl.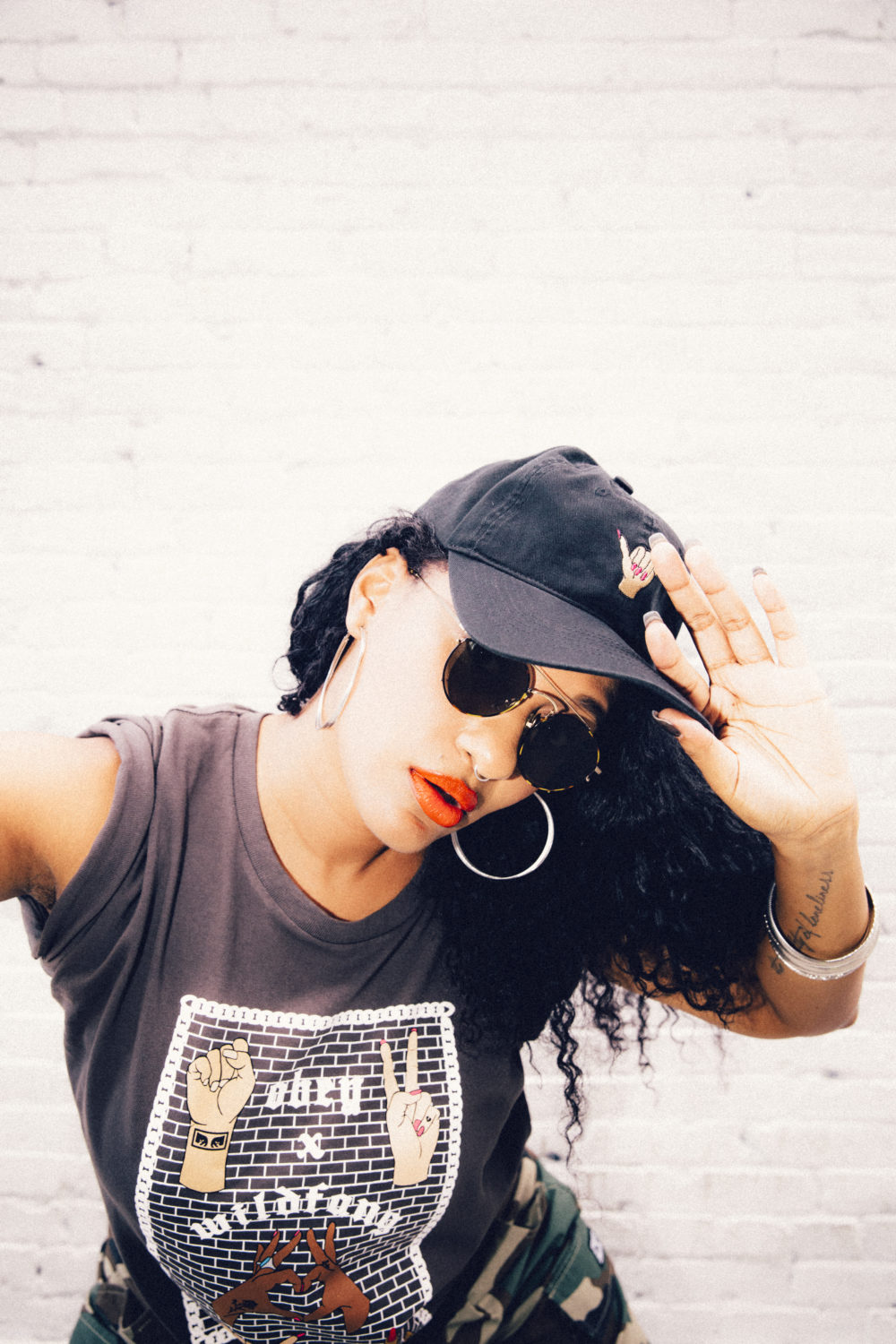 A handy shirt to have.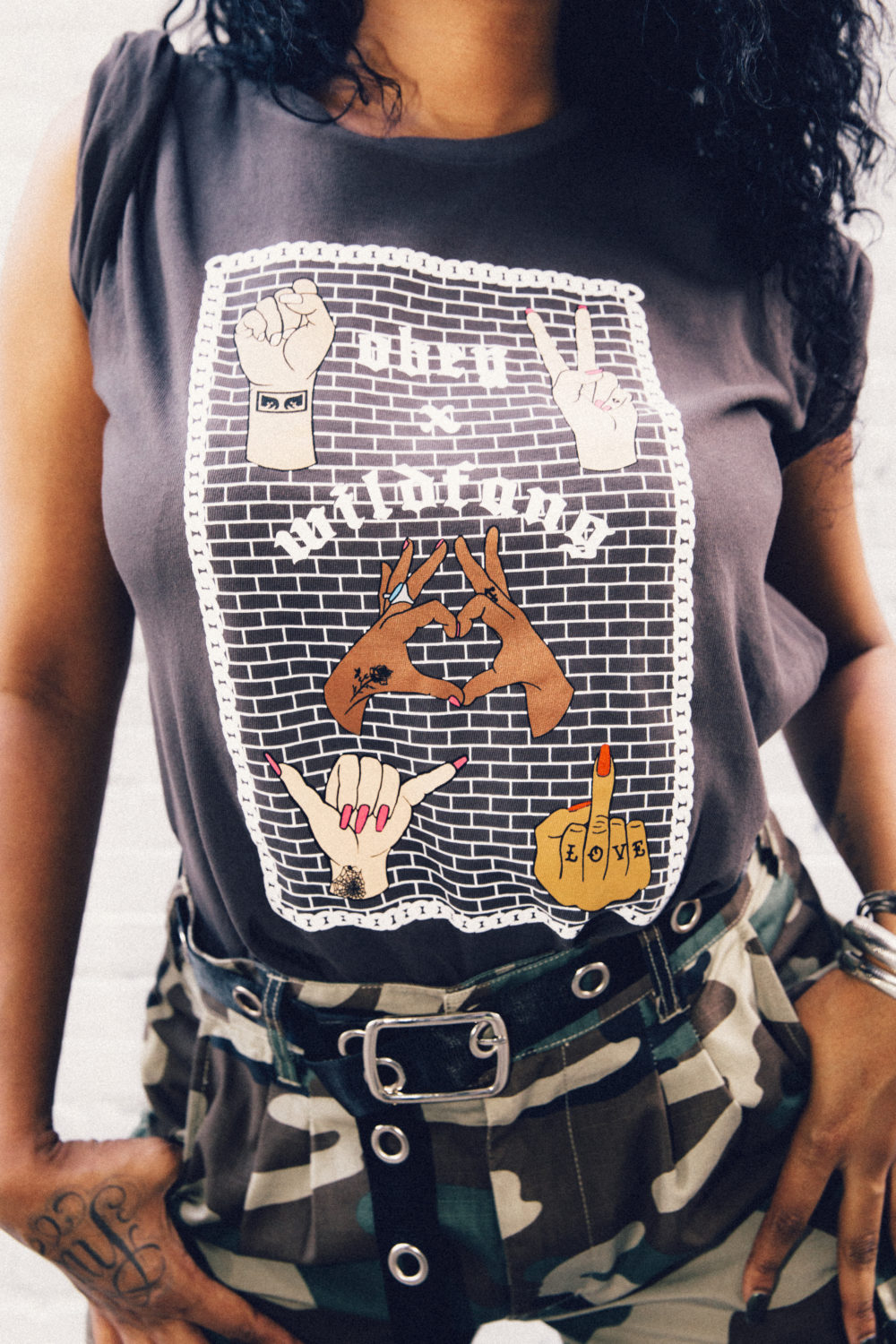 Tough love.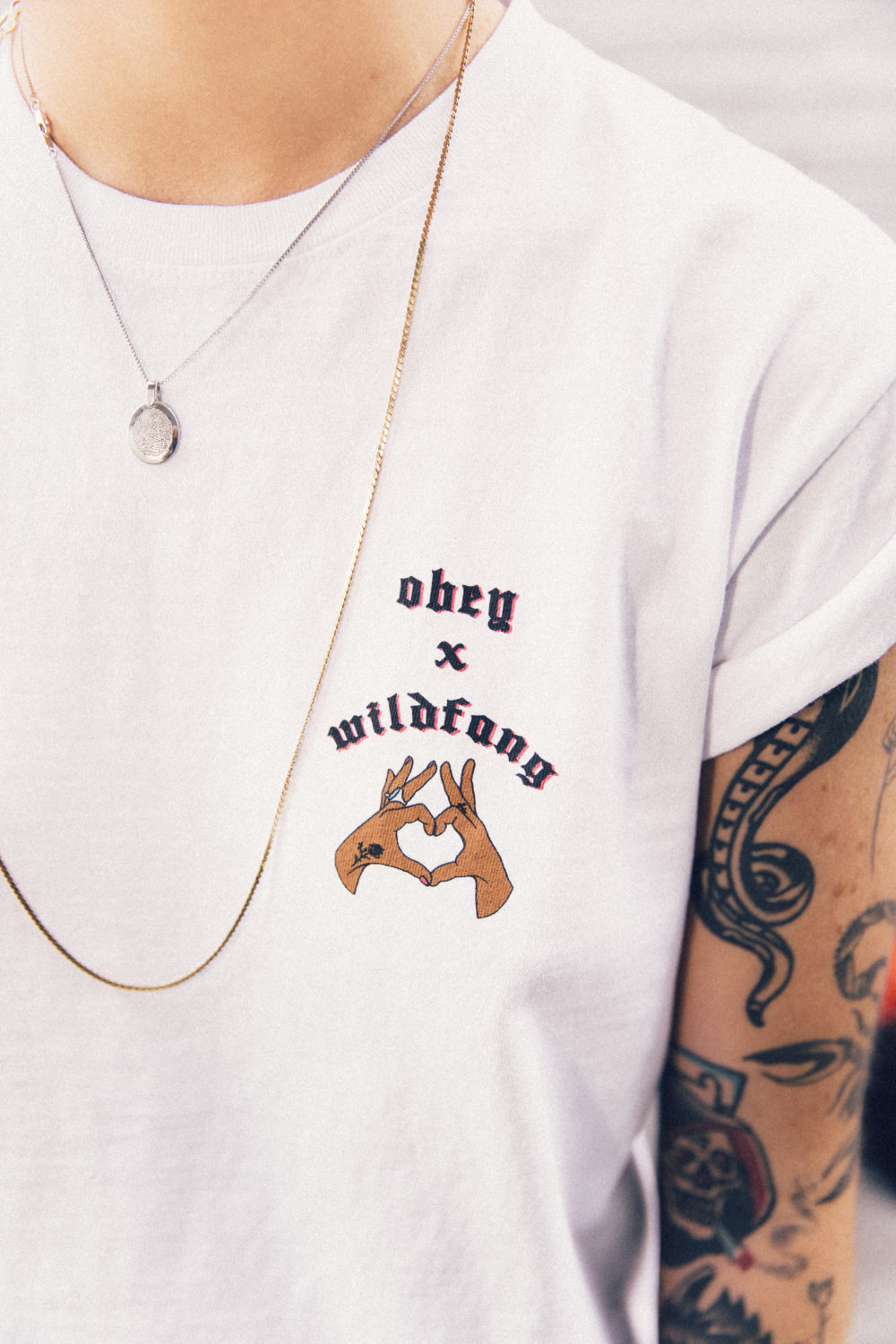 The Wildfang x OBEY Rise and Riot collection is available now. Shop the collection here.